National Hockey League
National Hockey League
NHL teams with familiar faces hope to get jump
Published
Jan. 17, 2013 4:47 p.m. ET

The 48-game sprint of a hockey season hasn't even started, and NHL players are already winded.
There is very little in terms of a blueprint on how to prep for a lockout-shortened season that will be crammed into just 99 days after less than a week of training camp.
But ready or not, the puck will drop on Saturday and there is a small margin of error as every game now carries extra weight.
''It's not a grind. We want this,'' said Columbus Blue Jackets president of hockey operations John Davidson, a former NHL goalie. ''We've been waiting months for this, to have this puck drop and hear the skates, bodies banging, and guys with lots of energy.
''Coaches have had months and months and months to get ready. It's all good.''
Teams aren't flying completely blind because this is the second time a long NHL lockout forced a season to be cut from 82 games to 48 per team. Back in 1995, the New Jersey Devils and Detroit Red Wings made the most of their opportunities and reached the Stanley Cup finals.
''It feels like we just came out of an All-Star break or something like that. We've got the same team,'' Phoenix Coyotes coach Dave Tippett said. ''The guys understand what we're trying to do. We don't have to put a lot of time explaining terms or what we're going to do.''
The Pittsburgh Penguins are trying to tap into the past to get a leg up now. Player development coach Bill Guerin was a member of those 1995 Devils, who got into the playoffs as the No. 5 seed in the Eastern Conference and rode the wave to a sweep of the Red Wings in the finals.
''They didn't start well. They were starting under .500 their first segment,'' Penguins coach Dan Bylsma said. ''They were a team that did have a lot of veteran experience, and we've talked to Billy about his experience, and how the team came back, and how they rotated players in and out of the lineup, how the goalie was played, what the talk in training camp was.''
History suggests clubs that rush into this season without having to rely on nametags might already have an edge.
''We can look at that as a positive for sure,'' Penguins captain Sidney Crosby said. ''Guys understand their roles and what they need to do, and there's trust there. Maybe with some newer guys you have to develop that a little bit more, but I would say it can't hurt. It certainly helps a little bit to have that familiarity.''
The Buffalo Sabres are in a similar position. Even though they failed to reach the playoffs last season, they are returning a core of players that surged to a 15-5-4 finish that left them just short of a postseason spot.
Only Brad Boyes isn't back with this crew of hungry Sabres. Buffalo coach Lindy Ruff doesn't have to teach his system, so his focus this week has been on conditioning and getting his club ready to jump into game action.
''We're going to concentrate on trying to ramp up tuning the body and getting ready for a real hard compete,'' he said.
Ruff, who has been behind the Sabres bench since 1997, can harken back to his own experience as an assistant coach in 1995 with the Florida Panthers.
''I remember going into it, you just thought every game meant so much,'' Ruff said. ''I think what you have to really be careful of is not putting too much into the wins, and not putting too much into the losses.
''Try to keep a pretty level ground.''
That is an easy philosophy to adopt now, but it is one that can quickly change after a club's first three-game losing streak.
''Every game is like a playoff game,'' said Devils president and general manager Lou Lamoriello, who has held those posts since 1987. ''The game is different today than it was in 1995. It's going to be extremely interesting.''
Training camps opened last Sunday, and with only six or seven days before each team was set to begin the regular-season schedule, there was no time for any exhibition games. Some clubs held scrimmages within their rosters or brought in a minor league affiliate to play against just to create some type of game atmosphere.
Teams that have multiple players on their rosters who went to Europe to play during the long lockout might have an extra step against clubs whose players remained home.
''For me not playing, I'm definitely a little winded out there, even after a quick burst up and down the ice,'' Philadelphia Flyers forward Scott Hartnell said. ''You can definitely feel the lungs burning a little bit. I haven't really talked to many of the guys who have played, but they're not bending over their stick and things like that.
''Definitely the first couple of weeks you want to keep the shifts short, not get extended, not do something at the end of a shift so that you're going to get caught out there.''
The Minnesota Wild have quite a new look to their team and have been waiting months to show off new high-priced acquisitions Zach Parise up front and Ryan Suter on defense.
With talent like that, the Wild certainly aren't too concerned about getting their new stars comfortable on the ice.
''I think there will be a sense of urgency, definitely,'' said Suter, who along with Parise signed a 13-year, $98 million deals early in free agency last July. ''A shortened schedule, guys know we have to be going from Day 1. In the past, you could get away with having a little slump. But now with the shortened schedule you're not going to be able to.''
That is why the San Jose Sharks are confident their slightly altered team will be able to thrive right from the get-go and start to erase the memory of a first-round playoff loss to St. Louis last season.
''We just have to go over a little review,'' Sharks captain Joe Thornton said. ''There is not too many new faces in here. We know what's expected of us. We know what kind of game we're supposed to play. We just have to execute it. Hopefully not having too many new faces will help us.''
Sharks coach Todd McLellan is not only relying on team chemistry, he is even keeping line trios together.
Look for Thornton to join Patrick Marleau and Joe Pavelski on the top line, and Logan Couture, Martin Havlat and Ryane Clowe to make up line No. 2.
''We'd like to see some new combinations and we'd like to try some, but right now we're going to go with some familiar faces,'' McLellan said. ''The understanding of how each player reacts in a certain situation allows them to maybe play faster and quicker. We'll go that route to start. I don't know if that will stay that way.''
Perhaps until that first two- or three-game losing streak.
''You look at how tight it is in an 82-game schedule at the end of the year, there is not very many points separating fifth from 12th,'' Wild forward Kyle Brodziak said. ''I think everyone imagines it's going to be that much tighter this year. Everyone expects that.
''It's going to be a battle every single night, and more often than we're used to. So it's good. The coaches have a plan, and that's their job. We already know they do, and I'm sure they have a good one.
''We just have to be ready to go to be a part of it.''
---
AP Sports Writers Rusty Miller, John Marshall, John Wawrow, Josh Dubow, Dave Campbell, Will Graves, and Dan Gelston contributed to this report.
---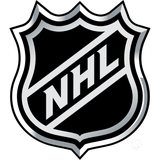 Get more from National Hockey League
Follow your favorites to get information about games, news and more
---