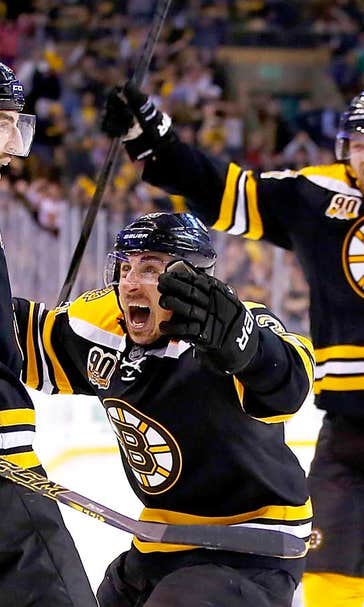 NHL takeaways: Ask Canadiens, two-goal leads not worth a whole lot
BY foxsports • May 3, 2014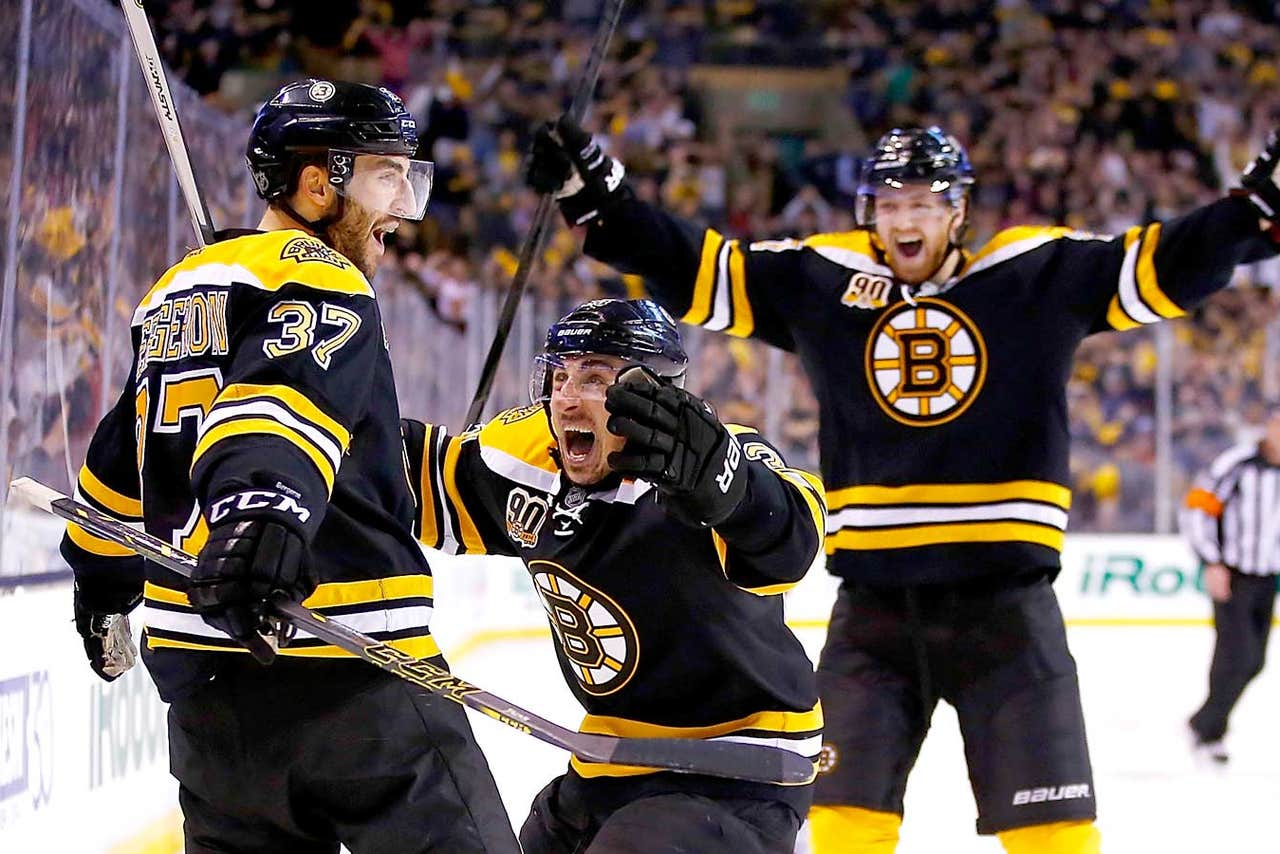 Two-goal leads are like hand grenades these days. Nobody seems to want to hold onto them. For the 20th time in this young NHL postseason, a team rallied to erase a two-goal lead. Few have done it with more style or authority than the Boston Bruins did on Saturday at TD Garden.
GAME OF THE DAY: Boston 5, Montreal 3. The Bruins were dead in the water, victims of their own lack of discipline and Montreal goalie Carey Price's brilliance. But anyone who doubted this group's character after last season's epic third-period rally against the Toronto Maple Leafs should have known better. The Bruins' rally marked the 11th time a team has come back from a multi-goal deficit in this postseason to record a victory.
PLAY OF THE DAY: Teemu's magic. Midway through the third period, Patrick Maroon and Teemu Selanne found themselves on a 2-on-1 against Kings defenseman Matt Greene, who was filling in on an injury-depleted L.A. blue line. With some sleight of hand, Maroon drew Greene to him and then left the puck in the deep slot for Selanne, who knew exactly what to do with it. Selanne got Kings goalie Jonathan Quick to open up the 5-hole as he attempted a poke check and Selanne slipped it through into the net. In his final postseason, the popular, 43-year-old Selanne still has silky soft hands.
THREE STARS
1. RW Marian Gaborik, Los Angeles: Was there any doubt? He had an assist, he had the game-tying goal that he batted out of the air with seven seconds remaining in regulation and he scored the game-winner off a sweet feed from Anze Kopitar.
2. C Patrice Bergeron, Boston: The game-tying goal, an assist, a plus-3 rating and two blocked shots for the Bruins' do-everything star.
3. C Anze Kopitar: Three assists, five hits and a plus-two rating for the Kings' all-around star.  
BOSTON 5, MONTREAL 3
Series: Tied 1-1.
Key stat: Canadiens wing Thomas Vanek has 64 points (32 goals, 32 assists) in 57 career games against Boston after Saturday's two-goal effort.  
Key player: LW Brad Marchand, Boston: Marchand's impact went both ways. He was a turnover machine through the first two periods, including a terrible giveaway in the neutral zone that led to Montreal's  first goal. But he shook off the struggles with two critical assists -- on goals that pulled Boston within 3-2 and then tied the game.
Next game: Tuesday at Montreal, 7 pm. ET
LOS ANGELES 3, ANAHEIM 2 (OT)
Series: Los Angeles leads 1-0.
Key stat: Ducks F Teemu Selanne (43 years and 304 days) became the third-oldest player in NHL history to score a postseason goal (behind Gordie Howe and Chris Chelios).
Key player: RW Marian Gaborik, Los Angeles. After Saturday's three-point night, Gaborik, the Kings' big trade-deadline acquisition, has five goals and eight points in eight playoff games.
What we learned: Los Angeles is on one of those rolls again. For 59-plus minutes of regulation, it looked like the Ducks might cool off the only Western Conference team in history to rally from a 3-0 series deficit. But L.A. got the kind of game it dreamed about from Gaborik when it dealt right wing Matt Frattin, a second-round draft pick and a conditional third-round pick to get him in March. The Kings' major weakness has been consistent scoring -- and especially an elite scoring forward to complement Anze Kopitar. Anaheim had a terrific regular season, and the Ducks got a strong effort from goalie Jonas Hiller, who didn't play much in the first round but entered the postseason with a career .935 save percentage and a 2.24 goals-against average in 22 playoff games. But L.A. goalie Jonathan Quick (33 saves) was just as good, and the Kings finally found a way, just as they did when they won the Cup in 2012. The Kings haven't been as dominant this season -- not yet anyway, but with L.A., Chicago and Boston all asserting dominance in their series, this is looking more and more like a battle between the last three Stanley Cup winners for bragging rights this spring.
Next game: Monday at Anaheim, 10 p.m. ET
Final thought: Two teams will already be on the ropes when a pair of Game 2s take place on Sunday. Pittsburgh can't afford another loss at home to the New York Rangers, who already have one win at Consol Energy Center. And the Minnesota Wild may be on the road, but if they fall into a 2-0 hole to the defending Stanley Cup champion Chicago Blackhawks, is there anyone who believes they can win four of the final five games?
Follow Craig Morgan on Twitter
---
---