National Hockey League
National Hockey League
NHL players prep on their own for upcoming season
Published
Jan. 8, 2013 12:33 a.m. ET

Todd Bertuzzi hunched over, trying to catch his breath, before slowly standing up on his skates to spit and take a swig of water.
The Detroit Red Wings forward then leaned his head against a padded post during a short break toward the end of a relatively rigorous workout.
For NHL players, it's time to get ready for work.
Bertuzzi was among several Red Wings and an Edmonton Oilers defenseman who pushed it a little harder on the ice Monday because it looks as if the NHL is going to have a season after all.
Finally.
''It's just nice that it's come to an ending and now we can focus on getting ready,'' Bertuzzi said.
The framework of a new collective bargaining agreement was reached on the 113th day of the lockout Sunday morning. More than 24 hours later, players were working out together at rinks across North America with games on the horizon.
Informal skates led by players have suddenly assumed greater urgency while lawyers work on putting a complicated deal on paper.
NHL deputy commissioner Bill Daly wrote in an email to The Associated Press on Monday that the regular season likely will last 48 games, the same length of the shortened 1994-95 season after another 100-plus day lockout.
The league has circulated a memo to teams telling them to be ready to play by Jan. 19, the date the shortened season is expected to start.
The Red Wings, though, won't have access to the Joe Louis Arena ice until Jan. 17 because it has been rented out to Ford Motor Co. for the Detroit auto show.
That may force the storied franchise to practice at the Troy Sports Center, where Red Wings and other NHL players, including Jeff Petry of the Oilers, have tried to make the most of their idle time for months.
The Wild had the benefit of having an informal workout at their home arena in St. Paul, Minn., where nearly 20 players - including newcomers Ryan Suter and Zach Parise - showed up to skate and coach Mike Yeo was there to witness the workout.
''It was a different feeling walking into the rink this morning,'' Yeo said. ''Just even to see them and have a chance to talk to them, and then get a chance to watch these guys go out on the ice, I think they look great and it's very exciting.''
Suter and Parise put on their new sweaters for the first time for an on-ice workout since signing last summer as prized free agents.
''It was definitely a different feeling,'' said Suter, who had spent his entire career with the Nashville Predators. ''But also an exciting feeling knowing that it was kind of a new start and just knowing that I'm here.''
NHL players are here, there and everywhere.
Some - including Washington Capitals star Alex Ovechkin - went overseas during the lockout. Ovechkin, who played for his hometown Dynamo Moscow in the Kontinental Hockey League, was welcomed back to Washington by the Capitals, who posted a picture of him on their Twitter account arriving at a local airport.
Players - teammates and opponents - who stayed in North America have been getting together for months to skate, conduct on-ice drills and work out on their own to stay in relatively good shape.
''We have a brotherhood that has only gotten stronger through all of this,'' Los Angeles Kings forward Kevin Westgarth said in a telephone interview from Raleigh, N.C., where he skated informally with some Carolina Hurricanes.
Penguins star Sidney Crosby and nearly a dozen teammates worked out at a suburban Pittsburgh ice rink. Crosby, sporting a smile during a 90-minute workout, was wearing Penguins practice gear instead of the NHLPA jersey he sported during the lockout.
The Phoenix Coyotes were wearing their jerseys as well as they welcomed some Red Wings, including goaltender Jimmy Howard and defenseman Niklas Kronwall, and Oilers, including forward Shawn Horcoff, for a spirited workout at the Ice Den in Scottsdale, Ariz.
''Guys had an extra jump,'' Coyotes captain Shane Doan said.
The locked-out Coyotes had a minicamp of sorts a couple months ago with opponents such as Crosby and Buffalo Sabres goaltender Ryan Miller, but their latest workout looked and felt a little different.
''There's a different energy in the air now that we've come to an agreement,'' Phoenix goalie Mike Smith said.
Florida Panthers defenseman Brian Campbell, who skated with former Chicago Blackhawks teammates in the Windy City, said players might have to get used to working out on their own for up to another week before teams can open training camp.
While Campbell has been working out with about 15 players, the Philadelphia Flyers haven't had as many teammates around to skate together lately.
''It was a long four months,'' Flyers defenseman Kimmo Timonen said. ''Not many guys are around here. You kind of have to keep in shape just in case this happens. This creates a quick turnaround here.''
---
AP Sports Writers Jon Krawczynski, Joseph White, John Marshall, Joedy McCreary, Will Graves, Andrew Seligman and Dan Gelston contributed to this report.
---
Follow Larry Lage on Twitter: http://twitter.com/larrylage
---
---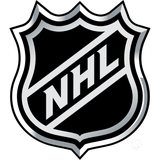 Get more from National Hockey League
Follow your favorites to get information about games, news and more
---