National Hockey League
National Hockey League
NHL players getting an education about blood clots
Published
Feb. 27, 2015 5:06 p.m. ET

TORONTO (AP) The doctor told Tomas Fleischmann he might never play hockey again. Blood clots that began in his leg had moved to his lungs and threatened not only his career but his life.
Goaltender Tomas Vokoun's left leg was almost 4 inches bigger than his right because of a clot. Surgery was required to drain the blood and he never played another NHL game.
A week after NBA star Chris Bosh's season ended because of blood clots, Kimmo Timonen of the Philadelphia Flyers was on the verge of returning after his own diagnosis over the summer at home in Finland. On Friday, he was traded to Chicago.
Reasons vary, but with better awareness, more athletes are being diagnosed with and treated for blood clots.
''It's getting more common,'' said Fleischmann, a Florida Panthers forward who has played almost four years since clots were found in his lungs. ''I think it's one thing you've got to be watching and be careful about in the hockey world right now.''
Hockey's history with blood clots - in players' legs (deep vein thrombosis) and lungs (pulmonary embolism) - goes back 80 years.
Montreal Canadiens great Howie Morenz died of complications from a fractured leg when he crashed into the boards. The career of former Toronto Maple Leafs defenseman Dmitri Yushkevich was cut short because of thrombosis in the early 2000s. Jed Ortmeyer played 345 NHL games despite a clotting disorder.
Since Fleischmann's 2011 diagnosis of a clot in both lungs, Vokoun, Timonen and Pascal Dupuis of the Pittsburgh Penguins have missed time with similar issues. Vokoun had a genetic condition that worsened with travel. For Timonen, a blocked shot combined with a hereditary blood disorder kept him off the ice. Dupuis had to stop playing after complications from major knee surgery led to clotting in his lungs.
During his time off, Timonen spoke with Fleischmann about managing life with blood clots.
''Somebody called me Dr. Timonen,'' the 39-year-old defenseman said Wednesday. ''The minimum was six months to be on blood thinners, and obviously I have a lot of time to really do some researching and see what's the deal with it.''
There's no substantial evidence to suggest athletes, especially in a contact sport like hockey, are more likely to have blood clots than other people, Dr. William Geerts of Sunnybrook Health Sciences Centre in Toronto, told The Canadian Press. With one out of every 1,000 people getting a clot each year, the condition is not more prevalent in hockey players, but Geerts said trauma from injuries could play a factor.
''It's possible that really intense athletic activity could induce some clotting,'' he said. ''In many people there are risk factors that would apply to all of us. So if I break my ankle, then I could get a blood clot, too, just like an athlete could.''
Dupuis remains out with what Penguins team physician Dr. Dharmesh Vyas said could have been a life-threatening condition if untreated. But deep vein thrombosis, in effect, ended Vokoun's career. But hockey wasn't on Vokoun's mind when it first happened.
''I was worried about being able to live a normal life and actually enjoy all the things I have a chance to enjoy now: retirement and being with my family and all that,'' he told the CP from his South Florida home.
Like Vokoun, Timonen's quality of life in retirement is expected to be fine, though he'll be on blood thinners, as he's been for the past several months. With bleeding an immediate concern in returning to the ice, Timonen is now off blood thinners, also known as anticoagulants.
''If you hit your head on the ice and you're not on anticoagulants, you could have a little bruise on the brain,'' Geerts said. ''If you're on anticoagulants and you hit your head on the ice to the same degree, you can have a pretty significant bleed.''
Fleischmann is treated after practices and games and takes injections to control his condition.
''It's great to see him not just coming back to hockey, because obviously he had a great and long career,'' said Vokoun, who played nine seasons with Timonen in Nashville. ''But, more importantly, being healthy and hopefully being able to enjoy everything his hard effort earned when he's going to be done with the game.''
---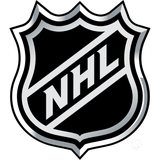 Get more from National Hockey League
Follow your favorites to get information about games, news and more
---