Anaheim Ducks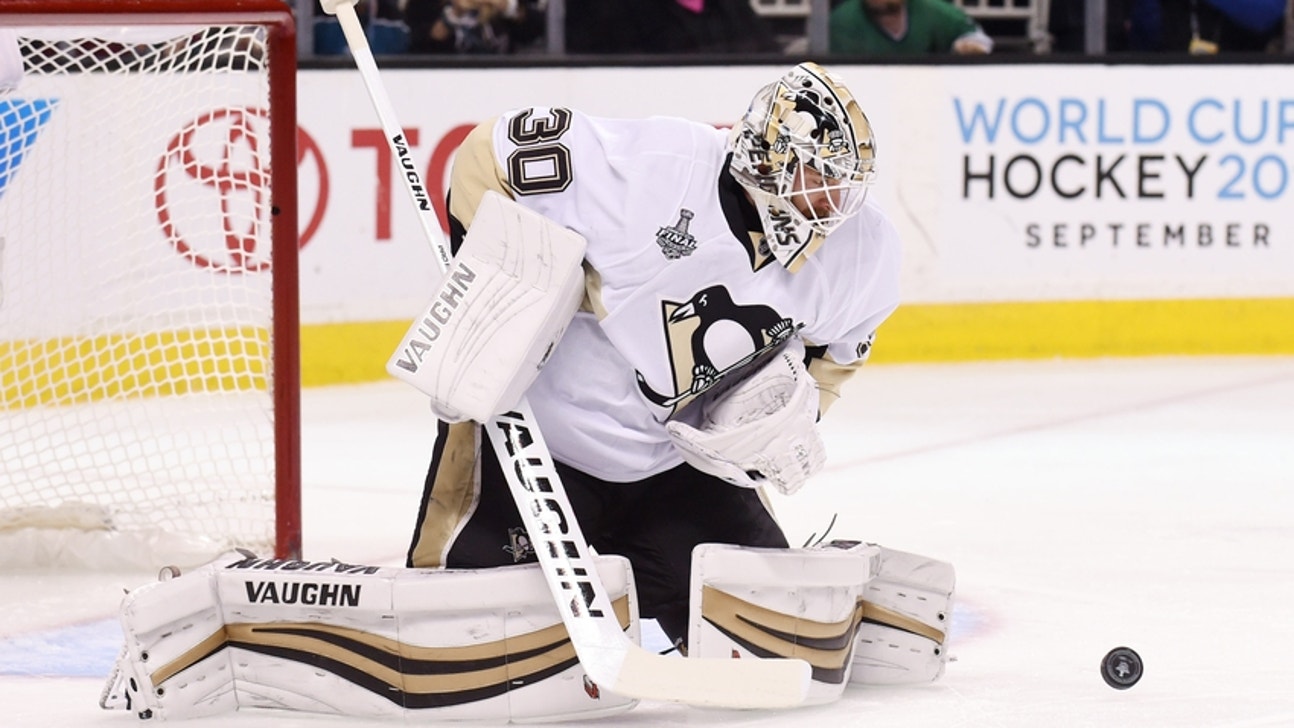 Anaheim Ducks
NHL Player Rankings: Top 100 Under 24-Years-Old
Updated
Mar. 4, 2020 7:11 p.m. ET

Fansided, Matt Duscharme/FanSided via Puck Prose
NHL Player Rankings: Just Who Fits Into the Top 100 Under 24? We're Here to Let You Know!
Every year the NHL keeps getting younger and younger. It's amazing how many players under 24 are already superstar players. Many of the rest are budding prospects and cornerstone players for their respective clubs. For instance players like Connor McDavid, Jack Eichel, Sean Monahan, and Johnny Gaudreau are all looked at as generational talents that will continue to help shape the NHL into a young man's game. And continue to climb NHL player rankings.
So who exactly made the player rankings for the top 100? There's a lot of players in the top tiers as well as some players that may surprise you. This list is based upon statistics alone, career points accumulated. The other factor, they all have to be 24 and under.
**Statistics Will Change**
Joel Armia
RW, 54 GP – 14 PTS – 0.26 PPGA
Joel Armia is a large two-way player that can play both sides of the ice very well. He's also very strong in one-on-one situations and is often hard to knock off the puck. Another thing he's worked on the last couple of years is his defensive game.99
Darnell Nurse
D, 96 GP – 15 PTS – 0.16 PPGA
There are not many players in the game that can hit like Darnell Nurse, and he loves to do it, a lot. He also has some offense to him as well which makes him a solid two-way defenseman. He plays a very solid game, has good positioning and he rarely makes any mistakes.98
Brady Skjei
D, 38 GP – 14 PTS – 0.36 PPGA
A very strong skater, Brady Skjei is a top-level​ defenseman already for the Rangers. A smart player who can stick handle well and also make a good first pass out of the zone. Despite being a big guy, he's not overly physical but is still responsible in his own end.97
Connor Brown
RW, 35 GP – 15 PTS – 0.39 PPGA
After years of development in the AHL, Connor Brown has finally stuck it out in the big leagues. Which isn't all too surprising granted his high skill set despite being a smaller guy. His heart and determination for the game go unmatched along with his work ethic.96
Travis Konecny
C/RW, 31 GP – 15 PTS – 0.46 PPGA
Travis Konecny is a talented forward who can play either wing or center. Besides having outstanding skating abilities and acceleration he also plays with a lot of intensity. His elite shot release is rivaled by few and his determination make him a tough player to play against.95
Josh Anderson
RW/LW, 48 GP – 17 PTS – 0.35 PPGA
Possessing the size to be a complete power forward in the NHL, Josh Anderson is also a very skilled player. He's not afraid to go into the corners and battle for the puck either since his body is made for it. He's got the potential to be a top-six player, even top three if he keeps progressing faster than expected.94
Jimmy Vesey
LW, 31 GP – 17 PTS – 0.50 PPGA
When Jimmy Vesey was traded from Nashville to Buffalo last off-season and opted to not sign with the club, this opened up a feeding frenzy for the top prospect. And the New York Rangers won the sweepstakes. An elite level talent, Jimmy sees the game very well and is dominant every shift.93
Nick Cousins
C, 75 GP – 19 PTS – 0.24 PPGA
Nick Cousins just isn't an offensive player, he also plays with a gritty and feisty side to his game. He's also not afraid to take things to the dirty areas of the ice. The only he does need to work on, however, is his skating.92
Phil Di Giuseppe
LW/RW, 59 GP – 19 PTS – 0.32 PPGA
Phil Di Giuseppe is a streaky forward with a goal scorers touch. But he does possess the strength to compete in any area on the ice. Which makes him a solid two-way player. He's worked on everything possible to elevate his game to the next level.91
Brett Ritchie
RW, 71 GP – 20 PTS – 0.27 PPGA
A big winger with great offensive instincts, Brett Ritchie is one of Dallas' top prospects. He'll use his body to shield the puck from the opposition and due to his skating and creativity, he'll often sneak up on goaltenders with fantastic scoring chances. His competition and compete for the game can make him a dominant player, however, his injury history can make him sometimes dormant.Next: #90-81
Oct 6, 2016; Columbus, OH, USA; Columbus Blue Jackets defensemen Zach Werenski (8) against the Boston Bruins during a preseason hockey game at Nationwide Arena. The Bruins won 2-1. Mandatory Credit: Aaron Doster-USA TODAY Sports
Andreas Athanasiou
C/W, 54 GP – 20 PTS – 0.36 PPGA
Andreas Athanasiou possesses lightning fast speed, and great offensive instincts. He'll play his body more now than he ever did since he's spent so much time working on his defensive game.89
Andrew Copp
C, 101 GP – 21 PTS – 0.20 PPGA
Being unafraid to compete in the tighter areas of the game and throw his body around, Andrew Copp still possesses some offensive instincts.88
Jared McCann
C/LW, 86 GP – 21 PTS – 0.24 PPGA
Jared McCann is a highly intelligent player who also possesses excellent skating and agility. Jared does, however, have a bad trend of thinking too much before doing. But his transition game is still amazing same with his shot and release.87
Zach Werenski
D, 27 GP – 21 PTS – 0.70 PPGA
Zach Werenski is already proving to be an elite level defenseman. His smooth skating, puck handling, and defensive skills make him a future top-five defenseman in the NHL. He brings his A game every night which makes him a constant threat.86
Jake McCabe
D, 114 GP – 22 PTS – 0.19 PPGA
Being able to read the game remarkably well, Jake McCabe's hockey sense is years beyond his age. His vision is also fantastic giving him the ability to read plays and anticipate them before they happen, often leaving him in the right position.85
Nikita Nesterov
D, 105 GP – 22 PTS – 0.21 PPGA
Nikita Nesterov plays a more rumble and tumble type game, he enjoys the physicality and using his body to create plays and take the opposition off the puck.84
Sven Andrighetto
W/C, 63 GP – 22 PTS – 0.34 PPGA
Sven Andrighetto spent his entire career in Switzerland until 2011 when he came to play in North America. Which helped him work on his speed, puck handling, and vision, making him a strong two-way forward since he's just as good on the defensive end.83
Nikita Zadorov
D, 116 GP – 23 PTS – 0.19 PPGA
An all-around two-way defenseman, Nikita Zadorov has a very solid shot from the point. He also loves to lay the body on his opposition, and despite being an average skater, he can still rush the puck.82
Phillip Danault
LW/C, 82 GP – 23 PTS – 0.27 PPGA
Phillip Danault is a pass first forward and is also a tremendous two-way forward due to his great size. He's an active strong skater who thrives in all three zones of the ice. While not expected to put up top tier numbers every season, he is a potential top six forward who will be relied upon in every situation.81
Mitch Marner
C/RW, 29 GP – 23 PTS – 0.74 PPGA
A dynamic offensive forward, who back-checks extremely hard and makes consistently smart decisions. Mitch Marner also possesses great hockey hands and sense. He has the ability to make everyone around him better as well.Next: #80-71
Oct 17, 2016; Winnipeg, Manitoba, CAN; Winnipeg Jets right wing Patrik Laine (29) watches the play during the third period against the Boston Bruins at the MTS Centre. Boston won 4-1. Mandatory Credit: Bruce Fedyck-USA TODAY Sports
Brett Pesce
D, 98 GP – 24 PTS – 0.24 PPGA
Brett Pesce has the potential to become a number one defender for the Hurricanes. While not being a big time scorer, he's a solid puck mover who is responsible in his own end.79
Radek Faksa
C/LW, 77 GP – 24 PTS – 0.30 PPGA
Radek Faksa possesses a top level hockey sense and competitiveness. He's a strong skater who's capable of holding his own along the boards as well. He can handle the puck fairly well and creates good scoring opportunities.78
Auston Matthews
C, 29 GP – 24 PTS – 0.77 PPGA
A generational center that Toronto has needed for a long time, Auston Matthews possesses it all in spades. His puck protection skills are top notch and his shot release and accuracy are at an elite level. His maturity and poise are also outstanding, often making him look like he's been in the NHL for a decade.77
Scott Laughton
C, 109 GP – 27 PTS – 0.25 PPGA
Scott Laughton plays a strong two-way game and can read the game exceptionally well. While not being too flashy with his play, he's still capable of scoring points.76
Patrik Laine
LW/RW, 33 GP – 29 PTS – 0.83 PPGA
A pure goal scorer often compared to Alex Ovechkin, Patrik Laine can turn heads the exact same way. While not being overly fast, he can still get a jump on the play due to his long strides and longer stick. He can play in any offensive situation in the game and thrive in doing so.75
Jaccob Slavin
D, 92 GP – 31 PTS – 0.33 PPGA
Jaccob Slavin went from bottom pair defenseman to a top pair defenseman. His potential is sky high, due to his puck moving abilities and smooth skating. Carolina has a plethora of defensive prospects, and Slavin sits on top of the list.74
Noah Hanifin
D, 108 GP – 32 PTS – 0.29 PPGA
Right behind Jaccob Slavin there's Noah Hanifin. Selected 5th overall in 2015, Hanifin is a dynamic two-way defenseman. He has a high level of hockey sense which is shown every time he touches the puck.73
Ben Hutton
D, 105 GP – 33 PTS – 0.31 PPGA
Ben Hutton is an offensive two-way defenseman who plays with a lot of drive and tenacity. He's capable of making smart decisions and moves the puck around the ice with ease. He can also play in any role given his natural aptitude for both ends of the ice.72
William Nylander
C/W, 52 GP – 33 PTS – 0.63 PPGA
One of Toronto's most gifted prospects, William Nylander has proven so far to be a fantastic player. Quick, creative, and versatile, Nylander can do it all. And he's only going to get better.71
Curtis Lazar
C/RW, 155 GP – 35 PTS – 0.22 PPGA
Curtis Lazar has a Milan Lucic-like style of play, a power forward who loves to rumble and tumble. He also has great offensive skills which also gives him a playmaking side as well.Next: #70-61
Apr 21, 2016; Nashville, TN, USA; Nashville Predators left winger Viktor Arvidsson (38) skates with the puck during the first period against the Anaheim Ducks in game four of the first round of the 2016 Stanley Cup Playoffs at Bridgestone Arena. Mandatory Credit: Christopher Hanewinckel-USA TODAY Sports
William Karlsson
C/LW, 131 GP – 36 PTS – 0.27 PPGA
Speedy and skilled, William Karlsson has great hockey sense and works hard at both ends of the ice. While he creates a lot of chances due to his creativity he could get a little stronger.69
Ryan Murphy
D, 128 GP – 36 PTS – 0.28 PPGA
Ryan Murphy may be on the small side size-wise but he doesn't let that dictate his play. He's still a fast smooth skater with great hands and offensive instincts.68
Connor Murphy
D, 209 GP – 37 PTS – 0.18 PPGA
Connor Murphy has worked up Arizona's depth chart every single year and is now on the top pairing. He's a very confident player with or without the puck since he possesses' great hockey instincts. He can play offensively and defensively which makes him relied upon in every facet of the game for the Coyotes.67
Cedric Paquette
C/LW, 153 GP – 38 PTS – 0.25 PPGA
Possessing great offensive skills, Cedric Paquette has the potential of becoming one of Tampa's top six forwards in the near future. He also has a rough edge to his play that he likes to utilize down low near the net to create scoring chances.66
Viktor Arvidsson
LW/RW, 93 GP – 39 PTS – 0.41 PPGA
Viktor Arvidsson isn't the biggest guy in Nashville, but he definitely plays like he is. Possessing a fantastic shot and passing abilities, he's also very creative on the ice with his stick handling skills. Surprisingly due to all of his offensive skills he's still good defensively.65
Dmitrij Jaskin
LW/RW, 167 GP – 40 PTS – 0.24 PPGA
Dmitrij Jaskin is a big body player who makes things hard for the opposition including knocking him off the puck. He's never afraid of being challenged in any area of the ice.64
Marko Dano
C/W, 94 GP – 40 PTS – 0.43 PPGA
A skilled two-way forward, Marko Dano skates very well and has great mobility. He keeps his feet moving at all times making him a very elusive player with and without the puck. He'll also play a chippy style game and isn't afraid to shy away from the tough areas of the ice.63
Markus Granlund
C/RW, 135 GP – 44 PTS – 0.33 PPGA
Markus Granlund is a smart competitive two-way forward who has an elite level skill set. Possessing tremendous hands and puck skills work perfectly for his hard accurate shot. And he's only going to get better as he goes along since his potential ceiling is very high.62
Oscar Klefbom
D, 142 GP – 47 PTS – 0.33 PPGA
A very strong and big defenseman, Oscar Klefbom also has great leadership qualities. And while he's great defensively, he's also great offensively. He's great at reading plays which allow him to anticipate plays before they happen. He's a great skater with amazing passing skills as well.61
Colton Parayko
D, 113 GP – 48 PTS – 0.42 PPGA
Colton Parayko is a big physical defenseman and has the potential to be in the elite within the next couple of years. He can make a great first pass from anywhere on the ice and will break up plays with his long reach. He also possesses some great offensive skills as well as a hard shot that goes along with great transitioning.Next: #60-51
Jan 2, 2016; Edmonton, Alberta, CAN; Arizona Coyotes left wing Anthony Duclair (10) skates with the puck during the warmup period against the Edmonton Oilers at Rexall Place. Edmonton Oilers won 4-3. Mandatory Credit: Sergei Belski-USA TODAY Sports
Adam Lowry
LW/C, 189 GP – 49 PTS – 0.26 PPGA
Adam Lowry has proven to be a solid two-way player who has amazing consistency. He's great at paying close attention to every play and situation around him. He also likes to play with a physical edge and likes to use his size to his advantage.59
Mikhail Grigorenko
C/W, 172 GP – 51 PTS – 0.30 PPGA
A gifted offensive forward who possess' great patience and is able to pass the puck anywhere on the ice, Mikhail Grigorenko is also a smooth skater and has the potential to rack up a decent amount of points every season.58
Chris Tierney
C, 155 GP – 51 PTS – 0.33 PPGA
Chris Tierney is a highly intelligent player which helps his high-end playmaking abilities. He's also very strong defensively, with strong skating and an active stick, with and without the puck. He can be used in any situation that may arise due to his high hockey sense and I.Q for the game.57
Tom Wilson
RW, 262 GP – 52 PTS – 0.20 PPGA
A big body player who loves the physical side to the game, Tom Wilson is also great on the backcheck. However, he's still just an average skater which has left him in a bottom six role for Washington. He does possess the offensive skills, though, and one thing he will do without question is drop the gloves.56
Ryan Murray
D, 185 GP – 52 PTS – 0.28 PPGA
Ryan Murray is a solid two-way defenseman, who has a very well rounded game. Rather than being overly physical, he just outsmarts his opposition with his play. He's also a great skater with a great hockey sense along with a good shot and great passing skills.55
Sam Bennett
C/LW, 113 GP – 54 PTS – 0.48 PPGA
Sam Bennett is an explosive skater who is also very energetic. He'll generate chances with that speed, his awareness, and his constant effort. He's got an elite level shot that is deadly accurate with an amazing release.54
Damon Severson
D, 155 GP – 55 PTS – 0.35 PPGA
Damon Severson is quite capable of playing both ends of the ice, but his offensive instincts have taken over, which is never a bad thing. He's still responsible defensively by putting himself in a great position to cut off passing lanes and blocking shots. He also likes to play physically, so it's safe to say Damon can pretty much do it all making him a great two-way defenseman.53
Anthony Duclair
LW/RW, 129 GP – 56 PTS – 0.43 PPGA
Anthony Duclair has great skating ability that creates chances for himself and his team. He's got dynamic offensive capabilities which allow him to make plays at top speed with amazing acceleration. Duclair is more of a shoot-first type player which is perfectly fine since he has a very accurate shot with an excellent release.52
Mathew Dumba
D, 183 GP – 57 PTS – 0.31 PPGA
Mathew Dumba is a spectacular defenseman, he combines his offensive skills with his defensive skills to be a solid two-way player in the NHL. He has an amazing shot that is also quite accurate which allows him to put up points on a consistent basis.51
Dylan Larkin
C/LW, 113 GP – 57 PTS – 0.50 PPGA
Dylan Larkin has already proven to be the fastest skater in the NHL. He's got the potential to become an elite-level power forward who also has a high level of offensive abilities. He can take the puck hard to the net and create chances most players cannot make due to their lack of size and strength.Next: #50-41
Jun 6, 2015; Tampa, FL, USA; Tampa Bay Lightning left wing Jonathan Drouin (27) works out prior to the game two of the 2015 Stanley Cup Final at Amalie Arena. Mandatory Credit: Kim Klement-USA TODAY Sports
Robby Fabbri
C/LW, 105 GP – 57 PTS – 0.54 PPGA
Despite being on the smaller side, Robby Fabbri is still an offensive player. He has great skating abilities with fast acceleration that makes him a very elusive player, but he's not afraid of the physical stuff either.49
Cody Ceci
D, 238 GP – 58 PTS – 0.24 PPGA
Cody Ceci is a great two-way defenseman that often stands out more offensively than defensively. He has a very good hockey sense and above average puck handling, skating, passing, and shooting. He could play a little bit better physically, however.48
Matt Murray
G, 30 GP – 9 W – 2.00 GAA - .930 SV% - 1SO
Matt Murray is proving already that he's a top tier goalie in the NHL. And the more he plays, the better he gets. He's got everything in spades, however, what he could fix is his puck handling skills when leaving the net.47
Connor Hellebuyck
G, 52 GP – 13 W – 2.34 GAA - .918 SV% - 2SO
Connor Hellebuyck has the athleticism and physical skills that will make him a successful starting goalie. He still has a few things to work on, however, his potential is still incredibly high.46
Olli Maatta
D, 198 GP – 59 PTS – 0.30 PPGA
Olli Maatta is a skilled two-way defenseman, though better defensively he's also a very patient player with the puck. With his excellent hockey sense, he often positions himself well on the ice to keep himself from the troublesome areas. He doesn't go for the big hits or is overly physical but he does use his body, however, to steal the puck from the opposition.45
Teuvo Teravainen
W/C, 146 GP – 59 PTS – 0.40 PPGA
A player who can play any forward position, Teuvo Teravainen is a solid scorer who is also a great playmaker. His hockey I.Q is insane as well as his on-ice vision. He's very effective on the power play due to his creativeness and playmaking skills.44
Jonathan Drouin
LW/RW, 116 GP – 59 PTS – 0.51 PPGA
An agile player, Jonathan Drouin is extremely creative with excellent hands and on-ice vision. While he has a good shot, he's more of a playmaker who is very dangerous when given room or on the power play. And due to his agility, he's able to get himself out of any tight spot that may arise.43
Sam Reinhart
C/RW, 119 GP – 60 PTS – 0.50 PPGA
The most skilled of the three Reinhart brothers, Sam Reinhart possesses a nice blend of poise, maturity, and a high hockey I.Q. His excellent vision and creative hands in the offensive end allows him to slow things down and dissect the play.42
Shayne Gostisbehere
D, 99 GP – 62 PTS – 0.63 PPGA
Shayne Gostisbehere is an elite level offensive defenseman. He'll put up numbers consistently as well as drive the power-play. He's also a very quick defenseman, however, he could still work on the defensive side of things.41
Nikolaj Ehlers
RW/LW, 107 GP – 64 PTS – 0.60 PPGA
Possessing explosive speed rivaled by few, Nikolaj Ehlers loves to play on his off-wing so he can transition across the middle to confuse the defending team. And when he does he's got a release that's just as quick as his feet. His puck handling skills are fantastic since he can control the puck anywhere on the ice even at top speed and in traffic.Next: #40-31
Nov 13, 2016; Winnipeg, Manitoba, CAN; Winnipeg Jets defenseman Jacob Trouba (8) makes his first appearance back in Winnipeg against the Los Angeles Kings during the first period at MTS Centre. Mandatory Credit: Bruce Fedyck-USA TODAY Sports
Jack Eichel
C, 91 GP – 64 PTS – 0.70 PPGA
When Jack Eichel touches the ice, he has the skills to shift play in his team's favor. He's a consistent scoring threat on the ice and if other players can't keep up they're left behind due to his outstanding speed and acceleration. His hockey I.Q is on a different level as well as work ethic, which makes him uncontainable and a dynamic center who makes other players look out of pace.39
Jonas Brodin
D, 294 GP – 67 PTS – 0.23 PPGA
A great two-way defender, Jonas Brodin has great mobility and skating skills. He plays a calm game in all areas of the ice due to his impressive positioning instincts. He's got great puck skills as well often making a fast and accurate first pass. He could, however, improve his shot.38
Max Domi
LW, 107 GP – 68 PTS – 0.64 PPGA
Max Domi is nothing like his father, and that's a good thing. His offensive abilities are outstanding, he's a fantastic playmaker who can puck handle with the best in the league. He's also got amazing acceleration and elite level speed. And since he has the ability to play in any position due to his creativity the only thing he does need to work on is his discipline.37
Tobias Rieder
RW/LW, 185 GP – 71 PTS – 0.38 PPGA
Tobias Rieder combines his above average skills with his amazing compete level to be a very exciting player to watch. He won't just bring his offensive ability, but also brings his hard-nosed play in every game. And due to this, he's relied upon on the power play and even on the penalty kill.36
Andre Burakovsky
W/C, 160 GP – 72 PTS – 0.45 PPGA
A flashy and offensively gifted player, Andre Burakovsky is equipped with great hands and puck handling ability. He's got all the tools to be a top player in the NHL and put up some big time numbers.35
Zemgus Girgensons
C/W, 233 GP – 75 PTS – 0.32 PPGA
Zemgus Girgensons is a well-rounded two-way center. He's got great size and can skate really well. He also has nice hands and can play a gritty physical style as well. He plays with a lot of intensity and can often lead on and off the ice. Zemgus has the potential to become Buffalo's number two center behind Jack Eichel.34
Jacob Trouba
D, 231 GP – 78 PTS – 0.34 PPGA
A smooth skating two-way defenseman, Jacob Trouba is a very smart player who does everything very, very well. He possesses a very hard shot as well and loves to play physical making him a tough competitor. He can set up and finish plays on the power play and is just as good on the penalty kill.33
David Pastrnak
RW, 124 GP – 79 PTS – 0.64 PPGA
David Pastrnak is a very flashy electrifying offensive talent. He has great hands and feet which makes his bullet of a shot that much more deadly.32
Aaron Ekblad
D, 192 GP – 85 PTS – 0.44 PPGA
Aaron Ekblad is a pure two-way defenseman. He makes outstanding passes and loves to use his size to his advantage. He'll play the body, quarterback a power-play, has great hockey sense and can take over a game in any area of the ice.31
Bo Horvat
C, 183 GP – 86 PTS – 0.47 PPGA
Bo Horvat is a complete two-way center, his game has zero flaws. He excels most in his own end which is something heavily relied upon. He'll overplay his shifts cause he's such a competitor. He's depended upon in every situation and is excellent in the face-off circle. He can create chances from nothing and can finish them just as well.Next: #30-21
Mar 17, 2016; Columbus, OH, USA; Columbus Blue Jackets defenseman Seth Jones (3) against the Detroit Red Wings at Nationwide Arena. The Red Wings won 3-1. Mandatory Credit: Aaron Doster-USA TODAY Sports
Alexander Wennberg
C/W, 167 GP – 86 PTS – 0.51 PPGA
Alexander Wennberg is a highly gifted forward, he's got smooth hands, strong puck handling skills, and quick feet. He's got the vision as well as hockey sense and patience with the puck. Despite being a solid shooter, he doesn't shoot enough since he's a pass first type of guy. He's a hard working player that can be a very valuable role player.29
Rasmus Ristolainen
D, 225 GP – 88 PTS – 0.39 PPGA
Rasmus Ristolainen is easily the best defenseman in his age group, he plays with a calm mind as well as being very mature with a great two-way ability. He can quarterback the power play and has a cannon of a shot from the point. While not being overly physical, he does enjoy to throw the body in front of the net to help his goalies every chance he can get.28
Leon Draisaitl
C/W, 144 GP – 91 PTS – 0.63 PPGA
Next to Connor McDavid there is Leon Draisaitl. He's a fantastic playmaking center who will use his body to shield the puck even though he's not a physical player. He has excellent vision equipped with excellent hands which help him find the best options on the ice.27
Seth Jones
D, 264 GP – 95 PTS – 0.36 PPGA
Seth Jones has great athleticism which allows him to be a very good skater despite being on the smaller side. His mobility makes him fantastic offensively and defensively. Jones always makes a smart first pass and is capable of driving the puck up the ice himself. He's got a very dangerous slap shot and puckhandling skills that make him a threat and go-to guy on the power play.26
Hampus Lindholm
D, 257 GP – 96 PTS – 0.37 PPGA
Hampus Lindholm is a great two-way defenseman who loves to join in on the rush due to his incredible skating ability. His hockey sense is also incredible as well as his hands. Often used on the power play and penalty kill, Lindholm isn't the most physical of defenseman but that doesn't mean he will shy away from it either.25
J.T. Miller
C/W, 231 GP – 98 PTS – 0.42 PPGA
J.T. Miller is an excellent two-way forward who has climbed every line of the Rangers depth chart. He plays well along the boards and in tight areas. His offensive upside is also outstanding as well as his skills in the face-off dot.24
Rickard Rakell
C/W, 188 GP – 99 PTS – 0.53 PPGA
A hard-working player with a great attitude and outstanding vision, Rickard Rakell plays a solid two-way game that is very well rounded. He'll make some very nice plays with his creativity, especially when facing traffic.23
Vincent Trocheck
C/RW, 179 GP – 99 PTS – 0.55 PPGA
Always the hardest worker on the ice, Vincent Trocheck has a work ethic that isn't comparable. His vision, hockey smarts, and ability to score an abundance of goals makes him a threat every time he's on the ice. He's got blazing speed and due to his vision, he'll put himself in the best positions on the ice.22
Ryan Strome
C/RW, 218 GP – 104 PTS – 0.48 PPGA
A skilled and speedy forward, Ryan Strome will also play the body to help set up plays nicely thanks to his tremendous vision. He's a very patient player who will wait for the best opportunity, and when given it, he'll capitalize.21
Boone Jenner
C/LW, 215 GP – 105 PTS – 0.49 PPGA
Boone Jenner is an outstanding center. He's not afraid to play the physical game and protects the puck very well. A very powerful skater, he's also got a very accurate shot.Next: #20-11
Apr 27, 2016; Anaheim, CA, USA; Nashville Predators center Filip Forsberg (9) reacts against the Anaheim Ducks in game seven of the first round of the 2016 Stanley Cup Playoffs at Honda Center. The Predators defeated the Ducks 2-1 to win the series 4-3. Mandatory Credit: Kirby Lee-USA TODAY Sports
Victor Rask
C, 191 GP – 106 PTS – 0.55 PPGA
Victor Rask is a great finisher who loves to protect the puck and is great at setting up plays due to his amazing vision. He can play very well in all three zones cause he's got such a great work ethic and has an abundance of creativity.19
Andrei Vasilevskiy
G, 54 GP – 18 W – 2.21 GAA - .923 SV% - 4SO
Andrei Vasilevskiy is a large agile goaltender capable of making the toughest of saves due to his tremendous athleticism and quickness. His potential as a future NHL starter is unlimited.18
Morgan Rielly
D, 267 GP – 107 PTS – 0.40 PPGA
Morgan Rielly is gifted offensively by miles and miles. His puck skills are absolutely amazing and he's a gifted skater. He's also great defensively but isn't that overly physical.17
Elias Lindholm
C/RW, 247 GP – 108 PTS – 0.44 PPGA
A very well rounded player, Elias Lindholm plays a very strong two-way game and does everything he needs to very well. He's got great stick handling and skating attributes. He's a solid competitor who doesn't just set up plays but can also finish them.16
Tomas Hertl
C/LW, 217 GP – 111 PTS – 0.51 PPGA
A highly skilled offensive forward, Tomas Hertl has impressive hockey senses and puck control. He can pass the puck anywhere on the ice and has a great shot as well. He's also got really smooth hands and his creativity is absolutely tremendous.15
Nail Yakupov
RW/LW, 273 GP– 117 PTS – 0.43 PPGA
Nail Yakupov is a very speedy forward who still has great offensive abilities. He's got a powerful release with a great hockey sense and stick handler. Nail has a good work ethic and is sound defensively as well.14
Dougie Hamilton
D, 295 GP – 144 PTS – 0.49 PPGA
Dougie Hamilton has an outstanding reach which allows him to break up plays and shut down passing lanes. He's got great mobility and a strong shot with a ton of stamina, but despite his size he isn't overly physical or aggressive.13
Aleksander Barkov
C, 224 GP – 144 PTS – 0.64 PPGA
A very calm center who uses his vision to create plays from nothing, Aleksander Barkov has an excellent offensive game and great size to go with it. He's got great puckhandling skills combined with a great hockey sense and smooth hands which make him a big offensive threat. He plays with high confidence and never lets the pressure of things affect his game. He's also very sound defensively, all of these attributes makes him a go-to guy on the power play and penalty kill.12
Filip Forsberg
LW/RW, 214 GP – 152 PTS – 0.71 PPGA
Filip Forsberg is a skilled two-way forward blessed with an elite level hockey sense and puck skills. He is a creative forward and is sometimes flashy which can cause him to do the unexpected. While being a great stick handler he also has a very powerful shot and has the tools to be a league leader.11
Johnny Gaudreau
LW, 185 GP – 165 PTS – 0.89 PPGA
A very dominant player with an incredibly high level of skill, Johnny Gaudreau possesses the elusiveness to avoid being taken out. On top of that, he's got the creativity to start and finish plays as well as outstanding puck control, strength, and stick handling. He can shoot the puck with the best in the league, and it's not just accurate its fast.Next: #10-1
Jan 26, 2016; Winnipeg, Manitoba, CAN; Winnipeg Jets center Mark Scheifele (55) warms up prior to the game against the Arizona Coyotes at MTS Centre. Mandatory Credit: Bruce Fedyck-USA TODAY Sports
Mika Zibanejad
C, 300 GP – 166 PTS – 0.55 PPGA
A highly skilled player who can play either wing or center, Mika Zibanejad has a terrific eye for the game. He can also play physically and take the hits while in traffic, this makes him a certified power forward. He's also very good in the face-off dot and is responsible in his own end.9
Jonathan Huberdeau
LW, 272 GP – 172 PTS – 0.63 PPGA
A creative forward with excellent hands, Jonathan Huberdeau is offensively fantastic with great scoring and playmaking skills. He's also a very hard worker every shift who is great when he has control of the puck.8
John Gibson
G, 90 GP – 37 W – 2.22 GAA - .920 SV% - 6SO
John Gibson possesses no weaknesses in his game, he's a complete goaltender and that's been shown since he stole the net from former Ducks goalie Frederik Andersen. He thrives the most when facing high-pressure situations due to his poise and maturity.7
Nathan MacKinnon
C/RW, 249 GP – 174 PTS – 0.70 PPGA
Nathan MacKinnon is a future superstar in the NHL, he provides a complete combination of size, speed, and skill. He's an amazing skater with fantastic puckhandling abilities and hockey sense. MacKinnon has the ability to make quick plays and score some flashy goals and isn't shy from battling for the puck in front of the net either. He also owns a great shot to go along with his smooth hands.6
Mark Scheifele
C, 259 GP – 175 PTS – 0.68 PPGA
Mark Scheifele has a great combination of skill and size along with hockey sense and work ethic. He's extremely offensively gifted with high potential as a goal scorer and playmaker.5
Sean Monahan
C, 272 GP – 179 PTS – 0.66 PPGA
An offensively skilled center with impressive puck skills, Sean Monahan has great hockey sense and creativity. While being strong in the face-off dot he's also a very smart and an excellent playmaker.4
Nikita Kucherov
RW, 239 GP – 179 PTS – 0.75 PPGA
Nikita Kucherov has proven to everyone that he's nothing but a pure sniper. When Steven Stamkos goes down, Tampa has nothing to worry about. A natural game breaker, Kucherov has great hockey sense and is very difficult to contain due to his high skill set and skating.3
Alex Galchenyuk
C/LW, 300 GP – 183 PTS – 0.61 PPGA
An elite level center, Alex Galchenyuk possesses everything a player needs to reach that level. He can outplay defenseman in any position of the ice due to his excellent puck control. By no means is he the flashiest of players, but he's a very strong skater who can get himself in front of the net or around defenders with ease. He's capable of playing any other forward position due to his great durability and isn't afraid of the physical play. Owns a great shot that is deadly accurate that he won't hesitate to let off.2
Ryan Nugent-Hopkins
C, 348 GP – 238 PTS – 0.68 PPGA
Ryan Nugent-Hopkins has been dynamic since entering the NHL despite being a rather small guy. But everything is due to his tremendous anticipation and ability to find open ice near the net. And even though he is small, he's not afraid to get in the mix of things in high traffic situations. He's a very intelligent player who constantly thinks of the game at a face pace. And what else is great about Ryan, is his defensive skills are just as good.1
Connor McDavid
C, 80 GP – 88 PTS – 1.10 PPGA
Easily the best player in this group and in the whole NHL next to only Sidney Crosby. Connor McDavid is a generational player who can score any way possible and has electrifying speed. He can play in all three zones of the ice and does it so well. Due to his anticipation levels, he's great at cutting off plays and knowing where the puck is going to end up. He also has the size which is perfect for someone of his skill set. His puckhandling is probably his strongest attribute since he makes 10-year veterans look like they just entered the league. The reason why he's number one on this list is because of his points-per-game average. While everyone else was based on points and games played, his points-per-game is undeniable, and at that pace can easily lead the NHL every single year in points.Next: Surprising NHL Goalie Performances in 2016-17
More from Puck Prose
This article originally appeared on
---
---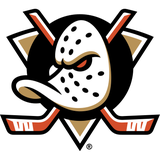 Get more from Anaheim Ducks
Follow your favorites to get information about games, news and more
---