National Hockey League
National Hockey League
NHL, Greenburg form production company
Published
Nov. 10, 2011 12:00 a.m. ET

The NHL is starting its own production company.
The league will work with former HBO Sports President Ross Greenburg on NHL Original Productions. Greenburg is also producing sports documentaries for NBC's networks.
Greenburg freely mentions NFL Films as the model for the new venture. NHL chief operating officer John Collins and executive vice president Charles Coplin both have backgrounds working in football.
''They had a sport which had tremendous firepower in terms of story-telling - they just didn't have the tools to make it happen,'' Greenburg said Thursday.
Greenburg's first documentary for the NBC Sports Group will premiere Jan. 2, the day cable channel Versus is renamed NBC Sports Network and NBC airs the NHL's Winter Classic. ''Cold War on Ice: Summit Series '72'' chronicles the hockey games between a squad of Canadian NHL All-Stars and the Soviet Union's national team.
Ross Greenburg Productions plans two more documentaries for NBC-Comcast properties next year: another on NBC Sports Network and one on Golf Channel. The goal is to eventually broadcast some films on NBC, as well.
Greenburg stepped down in July after more than a decade leading HBO Sports, which became known for its documentaries. He will also produce Bob Costas' new interview show on NBC Sports Network. Costas first started using the live town hall format under Greenburg at HBO, but that ended when he joined MLB Network in early 2009 because HBO insisted on cable exclusivity.
''I always wondered if we would ever be able to do it again,'' Greenburg said. ''It's like a blessing falling from the sky.''
The quarterly live ''Costas Tonight'' town halls will premiere Feb. 2 from the Super Bowl. Costas will also host a monthly taped interview show starting in the spring.
NHL Original Productions will produce documentaries and features for NBC Sports Group, NHL Network, NHL.com and regional rights-holders beginning later this season. Greenburg had been consulting with the league since leaving HBO. He worked on two projects with the NHL in his last few years with the network: a documentary on Philadelphia's Broad Street Bullies and a reality series centered on the Winter Classic.
The league has been taking over production of NHL Network in recent months. NHL Original Productions' plans for this season include ''Day in the Life'' player documentaries in conjunction with games broadcast on NBC.
''This is the next step,'' Collins said. ''We've wanted to do these kinds of programs. We feel like in many respects we'll get more traction, be able to do more and hopefully be able to do it better if we do a lot of this stuff in-house.''
With HBO still very much in the sports documentary business and ESPN now heavily invested in it, the genre is well-populated. Greenburg insists the stream of intriguing topics will never run dry, and he can easily think of one that will be pursued by somebody in the coming years: Joe Paterno.
''I used to worry about that,'' he said, ''but having done 80 of them, every day is a new documentary we all live.''
---
---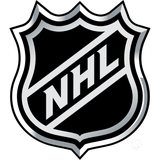 Get more from National Hockey League
Follow your favorites to get information about games, news and more
---