National Hockey League
National Hockey League
NHL GMs must take team approach
Published
Jul. 22, 2010 1:00 a.m. ET

The fantasies of young hockey fans contain 100 percent more sticks than suits.
That is to say, when you're a youngster projecting a future for yourself in the game, you're on the ice scoring series-shifting goals, not in the press box picking out who can play and who can't.
But if aging teaches us anything, it's that our goals better be malleable. Hence, by the time the vast majority of us mysteriously aren't drafted at age 18, daydreams tend to transition from tearing around the ice to talking about that player nobody else notices who's going to hit it big.
Everyone who has at least one prong plugged into the game likes to hit the pillow with the belief they've got just a bit more figured out about this sport than their buddy. If that weren't the case, why else would fantasy sports — the perfect forum for dominating friends in some domain — be so wildly popular?
And if those of us whose hockey influence is limited to virtually trading players on teams named things like "Smitty's Sucker Punchers" get highly invested, imagine how determined the ultra-competitive men who wake up each morning and actually run NHL teams get when it comes to transactions.
It's easy for ego to take over in a turbo-testosterone-filled challenge like building the best hockey team, but increasingly, GMs around the league realize no one man can run the show anymore.
The notion of taking a team approach to forming a front office is by no means new, but the fact it's rapidly becoming the standard way of operating a team does represent a departure from the past.
Ah, the past. I don't know about you, but I love conjuring up an image of those great hockey minds from days gone by interacting with other GMs who may have not been operating on the same intellectual level — at least, not in terms of how to run a hockey team.
I picture legendary Habs boss Sam Pollock dangling some low-rent players for a team's next five first-round picks. At the other end of the line, I see a man in cowboy boots smoking a cigar similar to the one he was puffing two weeks earlier when he won a hockey team in a poker game saying, "Your players for my picks? I can't lose!"
OK, so the poker game was a bit for effect, but you get the point. Just as the base level of skill and fitness required for a player to exist in the NHL has risen 10-fold from the days of Orr and Howe, front offices are built on much higher and more level ground these days.
And more extremely qualified people occupy them. Brian Burke came to Toronto with a reputation for constructing elite-level clubs and no shortage of belief in his own abilities to do so wherever he went. So what was one of Burke's first moves? Hire Dave Nonis, a former GM who's more than qualified to sit in any team's big chair, as his right-hand man.
Steve Yzerman, one of the best young minds in hockey, gets hired to turn around the Tampa Bay Lightning and before long he's poached Julien BriseBois, one of the best young minds in hockey who didn't captain three Cup winners, from the Montreal Canadiens to help with the task.
That's probably because Yzerman cut (and lost) his teeth with the Detroit Red Wings, who once again act as a beacon for rival clubs in this category. Ken Holland is the GM, but Jim Nill, Jim Devellano and Ryan Martin — whom Yzerman originally tried to bring to Tampa — fill invaluable roles within Detroit's management structure.
Putting people at the head of departments that cater to their strengths only makes sense and has for a long time, but the names on office doors around the NHL these days represent more than just filling the necessary roles to get things done.
As my colleague Ryan Kennedy recently opined, Calgary hiring Jay Feaster as an assistant to GM Darryl Sutter is about bringing in a person who has lived an entirely different hockey existence than a bunch of blood-and-guts Alberta boys who were born to crash corners.
It's about covering all the bases. It's about realizing you don't know everything, but can still get praised like you do if your ego will allow you to surround yourself with trusted, informed and diverse opinions.
As long as trades are being made and players are being signed, some deal-maker always is going to come off looking like a genius, while another will be attacked for being a glorified scout. In truth, the discrepancy between managers top to bottom in the NHL is increasingly thin, making it all the more important for GMs to take an all-in, every-voice-valued approach to running their teams.
Ryan Dixon is a writer and copy editor for The Hockey News magazine, the co-author of the book Hockey's Young Guns and a regular contributor to THN.com. His blog appears Thursday and his column, Top Shelf, appears Wednesday.
For more great profiles, news and views from the world of hockey, subscribe to The Hockey News magazine.
---
---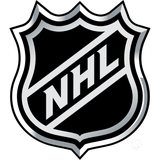 Get more from National Hockey League
Follow your favorites to get information about games, news and more
---