National Hockey League
National Hockey League
NHL deal ratified, camps set to open
Published
Jan. 12, 2013 12:00 a.m. ET

NHL players are ready to go back to work, but the lockout isn't over yet.
After a 36-hour vote that ended Saturday morning, the players' association announced that its members approved the deal reached with the league last week.
However, the sides continued to work to complete a difficult memorandum of understanding that must be signed before camps can open and the new schedule to be released.
Until then, hockey can't get back to regular business.
The league's board of governors unanimously ratified the contract on Wednesday. The plan was for training camps to open on Sunday, assuming the memorandum of understanding was finished. Voluntary physicals and medical exams were permitted to begin on Friday.
The remaining transition rules, such as when players can go on the ice and for how long, were still being finalized.
''While the players' vote ratifies the new CBA with the NHL owners, a written memorandum of understanding consistent with what the players voted on, must be completed before the agreement becomes final,'' a union statement said Saturday.
Less than a week after the league and the union worked all night to secure an agreement to save the season, players followed team owners and approved the tentative deal that was reached last Sunday - the 113th day of the lockout.
Unofficial team workouts have been taking place around the league all week. A 48-game season is expected to begin Jan. 19 without any preseason games in advance, assuming there are no more glitches in negotiations.
A total of 510 games, the Winter Classic and the All-Star game were all casualties of the four-month lockout that began Sept. 16. The regular season was supposed to open on Oct. 11.
---
---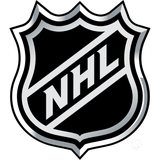 Get more from National Hockey League
Follow your favorites to get information about games, news and more
---