Derek Stepan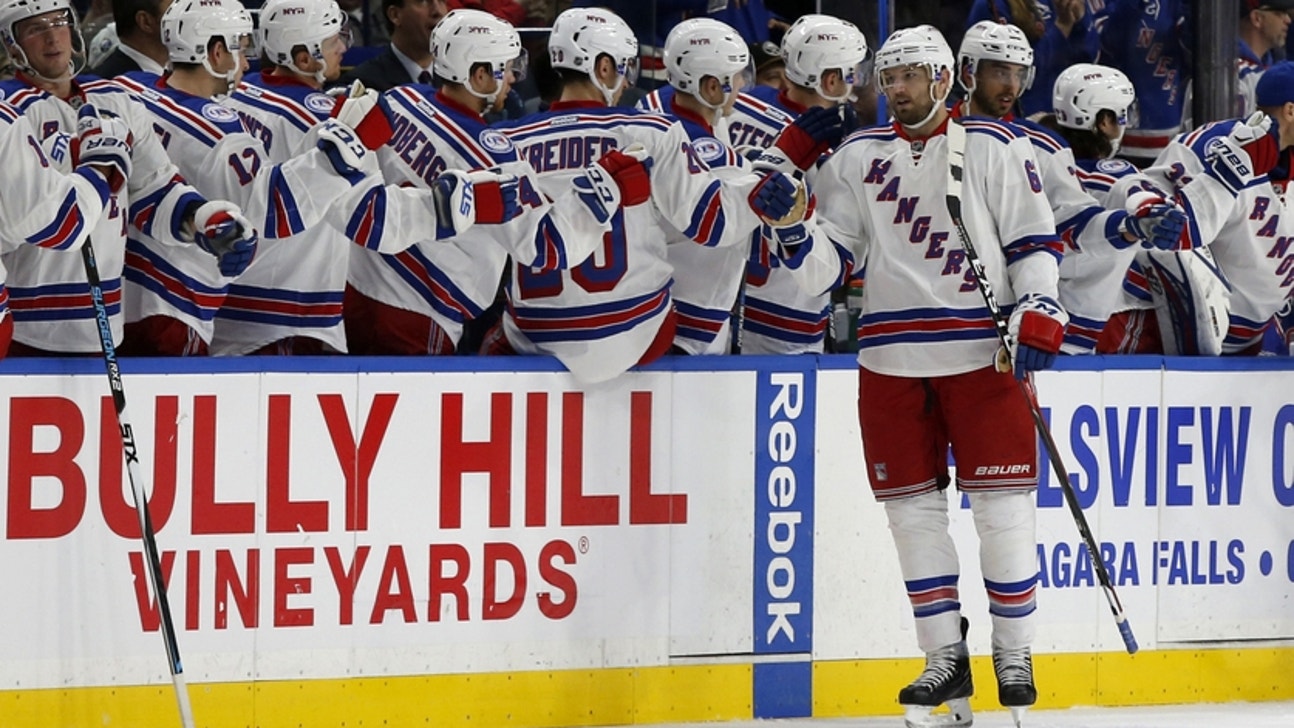 Derek Stepan
New York Rangers Will Keep Scoring
Updated
Mar. 4, 2020 8:17 p.m. ET

Fansided, Brandon Cohen/FanSided via Blue Line Station
The New York Rangers have scored at an unprecedented pace this season, averaging over 3.3 goals per game. While many believe the scoring is unsustainable, evidence points to a positive direction for the Rangers offense.
Michael Grabner has 13 goals following a 9 goal season. Kevin Hayes is on pace to demolish his career high in goals. Jimmy Vesey found the net nine times in his rookie season. There are plenty of questions surrounding whether or not individual Rangers can sustain their scoring rates, therefore prompting questions of whether or not the Rangers as a team can continue their lethal scoring attack.
For every positive Ranger, however, there is a scorer working below their respective average. Of the 15 skaters that are not rookies or have not tied their goals per game totals from last season, eight Rangers have surpassed their goals per game and seven have failed to reach the same goals per game level as last year. Simply put, the excessive Rangers scoring has not come on the backs of outlandish full-team production.
The Rangers ranked 7th in the NHL in goals for per game in the 2015-16 campaign. SInce then, New York removed the defensive minded or enforcing skaters in Dominic Moore, Viktor Stalberg, and Tanner Glass, and replaced the trio with the likes of Jimmy Vesey, Brandon Pirri, and Michael Grabner. An already potent offense underwent a positive transformation.
It would be unwise to believe Jimmy Vesey will score 25-30 goals this season, but considering the rookie's display of talent thus far, expecting 20 goals is by no means unreasonable. Rick Nash has regained his scoring touch, an expected and reasonable addition to the scoring totals. Kevin Hayes and J.T. Miller have further progressed offensively, both expected turn of events.
Michael Grabner's 13 goals may be an anomaly, but it is one of few anomalies on the team. The Rangers are not scoring on the backs of a 30-goal season from Jesper Fast, or Dan Girardi scoring a goal per game. New York's scoring stems from depth producing each night. One night Kevin Hayes and J.T. Miller are the scorers, another Rick Nash and Mats Zuccarello work their magic.
The NHL is a league of match-ups, and the Rangers do not provide a preferable match-up for any defense. There is no let-up in the Rangers lineup. Additionally, the Rangers have seen Pavel Buchnevich and Mika Zibanejad miss extended periods of time due to injury. Buchnevich and Zibanejad's additions will free up Jesper Fast and Brandon Pirri to face more preferable opponents, as well as adding scoring touches to the top nine.
Defensively, while Dan Girardi, Nick Holden, and Marc Staal are scoring above their career norms, Kevin Klein, Ryan McDonagh, and Brady Skjei are performing below expectations. Klein, McDonagh, and Skjei own two goals between the trio, despite McDonagh and Skjei playing on the power-play.
For every regression to the mean offensively, there is a counter-acting regression that will take place. Michael Grabner will score less, but Derek Stepan is due to score more. Jimmy Vesey has already slowed down, but Chris Kreider has picked up his own scoring prowess.
Perhaps over 3.3 goals per game is an unreasonable number to expect the Rangers to finish the season with. Still, New York's offense is lethal, and expectations must remain sky high.
More from Blue Line Station
This article originally appeared on
---
---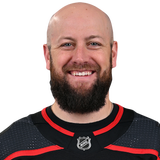 Get more from Derek Stepan
Follow your favorites to get information about games, news and more
---