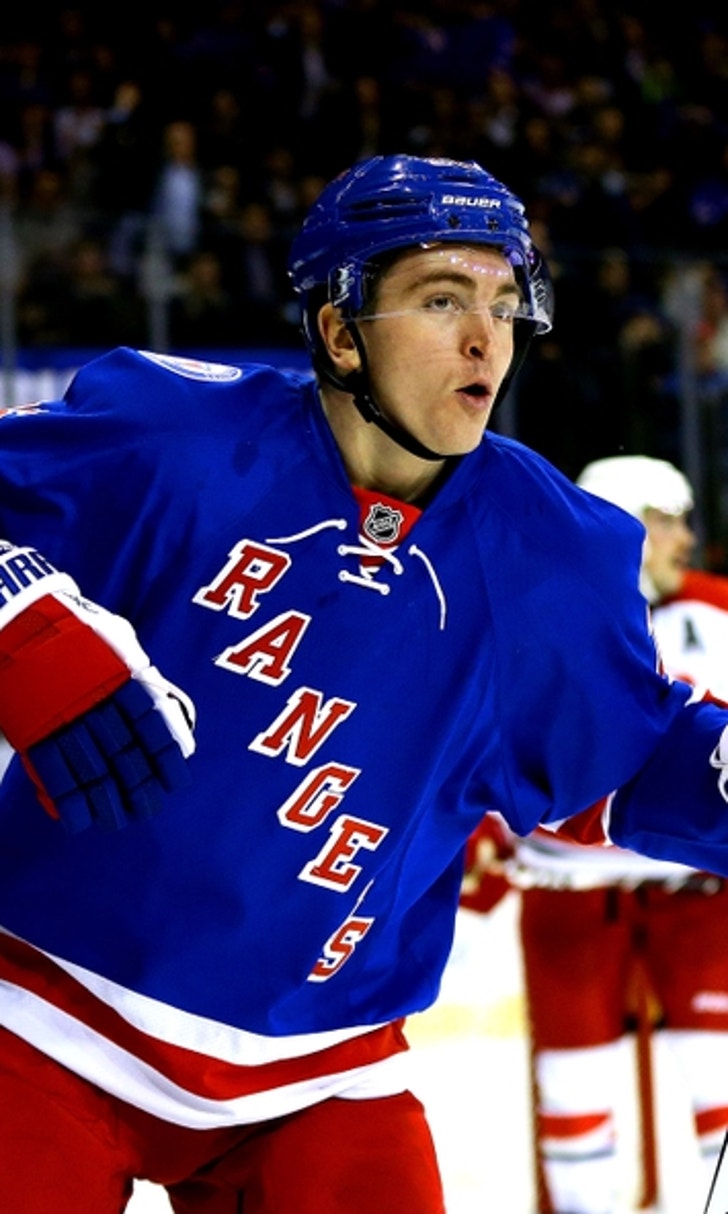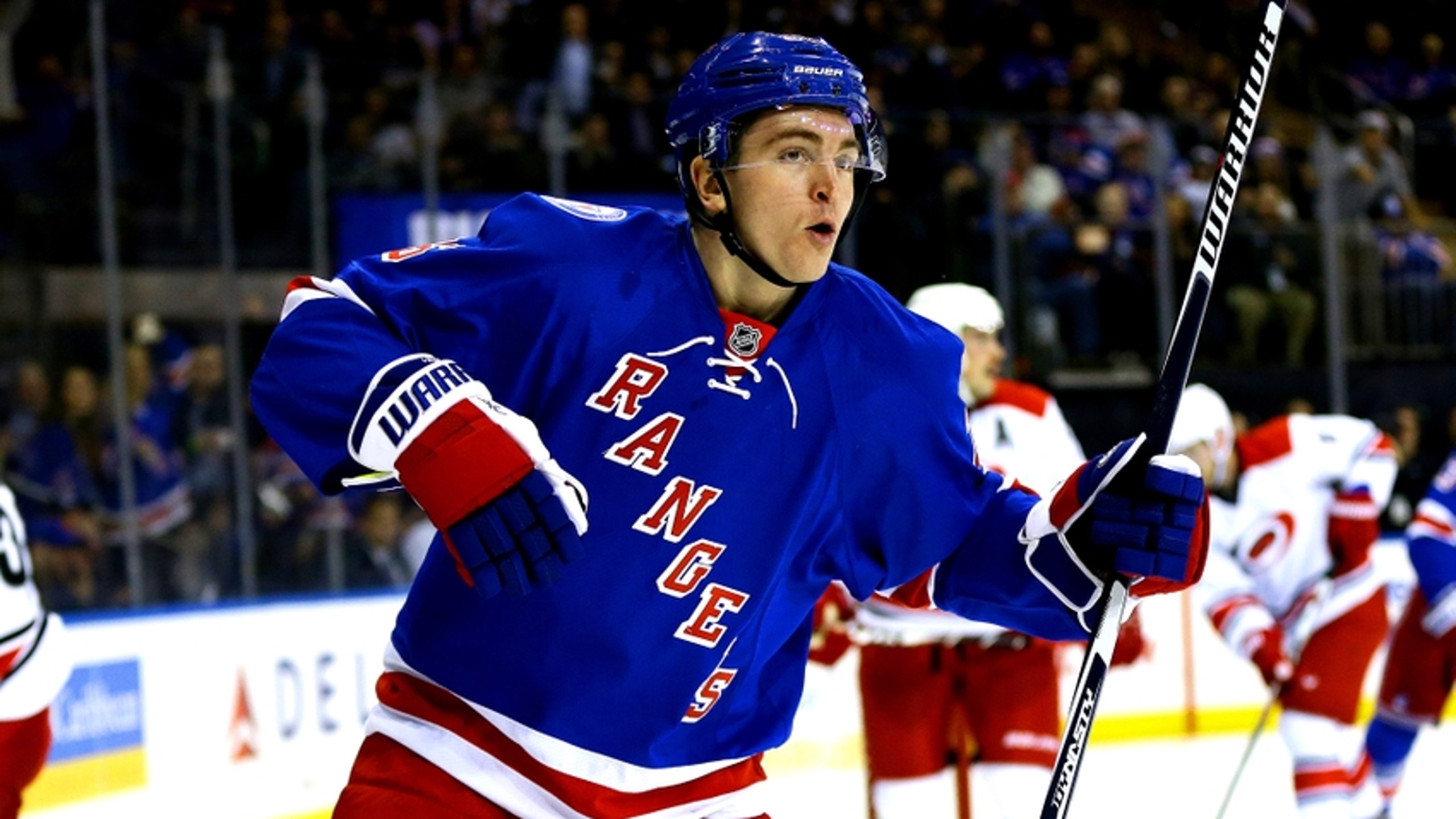 New York Rangers Reaping Benefits of Hayes and Vesey's Decisions
BY Fansided and Brandon Cohen/FanSided via Blue Line Station • January 14, 2017
The New York Rangers signed college free agents Kevin Hayes and Jimmy Vesey in recent years. Hayes and Vesey were both highly sought after free agents, with other teams appearing to have stronger offers on the board. However, New York won the pair over, and the Rangers reap the benefits of the signings.
First it was Kevin Hayes. The New York Rangers plucked the big-bodied center from the free agent pile in 2014. Hayes had previously been drafted in the first round by the Chicago Blackhawks, but repeatedly returned to college rather than signing with Chicago.
Hayes took advantage of the rule that made him a free agent after not signing four years after being drafted, earning his right to sign with any team. As a free agent, Hayes was projected to sign with the Boston Bruins, Chicago Blackhawks, or even his brother's Florida Panthers.
When the news broke, however, Hayes signed with the New York Rangers.
The story was similar for Jimmy Vesey. Vesey famously ignored the Nashville Predators' attempts to sign him throughout his college career, then continued his path to free agency following graduation. Nashville traded his rights to the Buffalo Sabres, but Vesey opted for free agency anyway.
After meetings and the expectation Vesey would sign with the Bruins or Toronto Maple Leafs, Vesey joined his good friend Kevin Hayes with the Rangers. New York gained their second young, ultra-talented forward in three years for pocket change, given the entry level contract rules.
Kevin Hayes was not predicted to make the Rangers out of pre-season, but found himself on the opening night roster. Jimmy Vesey was guaranteed a spot when he signed with the Rangers, and also made the team.
For the Rangers, both signings paid immediate dividends. Not only did their respective small contracts allow the Rangers to add depth throughout the lineup, but the players themselves contributed above expectations.
In Kevin Hayes' rookie season, he earned comparisons to Joe Thornton. Hayes led the NHL in even strength primary assists in the rookie campaign, playing valuable minutes in the top nine. When the postseason came around, Hayes' game only improved. Hayes scored an overtime winner in Game 3 vs. the Pittsburgh Penguins, then scored the game-tying goal against the Washington Capitals in Game 7.
As for Jimmy Vesey, the postseason has yet to arrive. Given Hayes' friend's contributions, however, postseason play can be expected. Vesey's earned the trust of Alain Vigneault, playing the fifth most even strength minutes of any forward. Vesey has also played 63 minutes on the Rangers' lethal power-play thus far, assisting the team in another major capacity.
While Kevin Hayes is having a breakout season, Jimmy Vesey is breaking into the NHL. The two friends both chose to sign with the Rangers over plenty of other teams, decisions that will benefit the Rangers for years to come.
More from Blue Line Station
This article originally appeared on
---
---