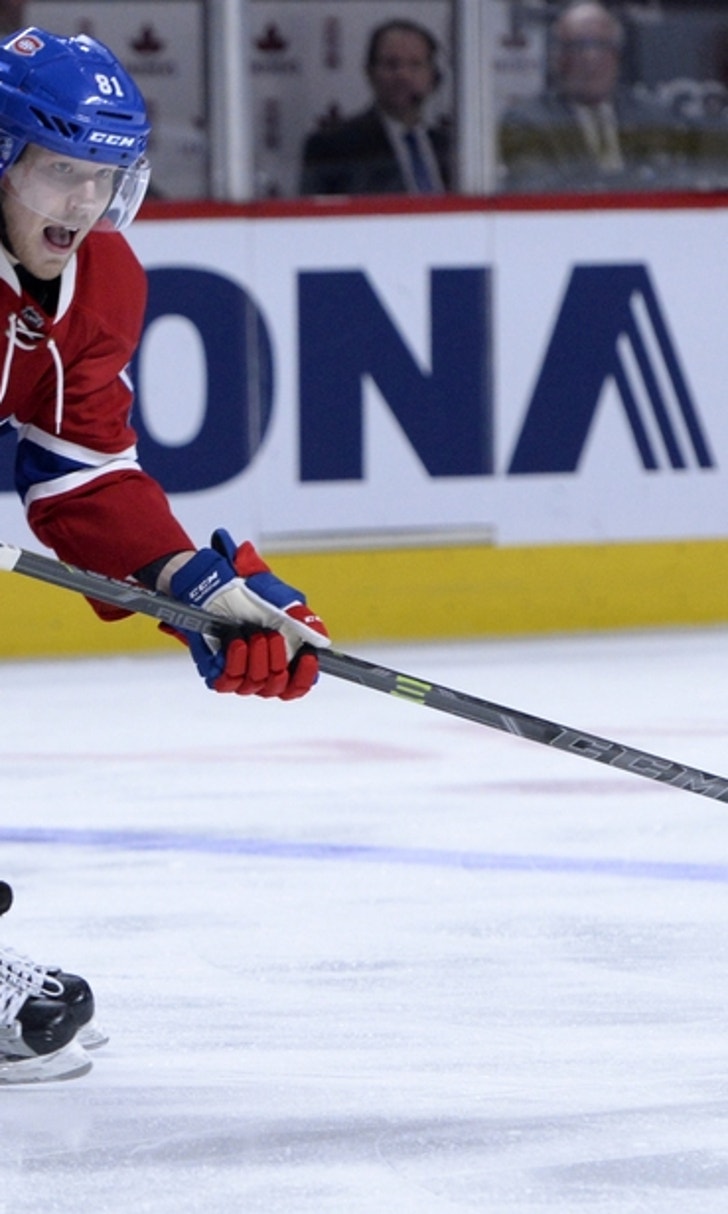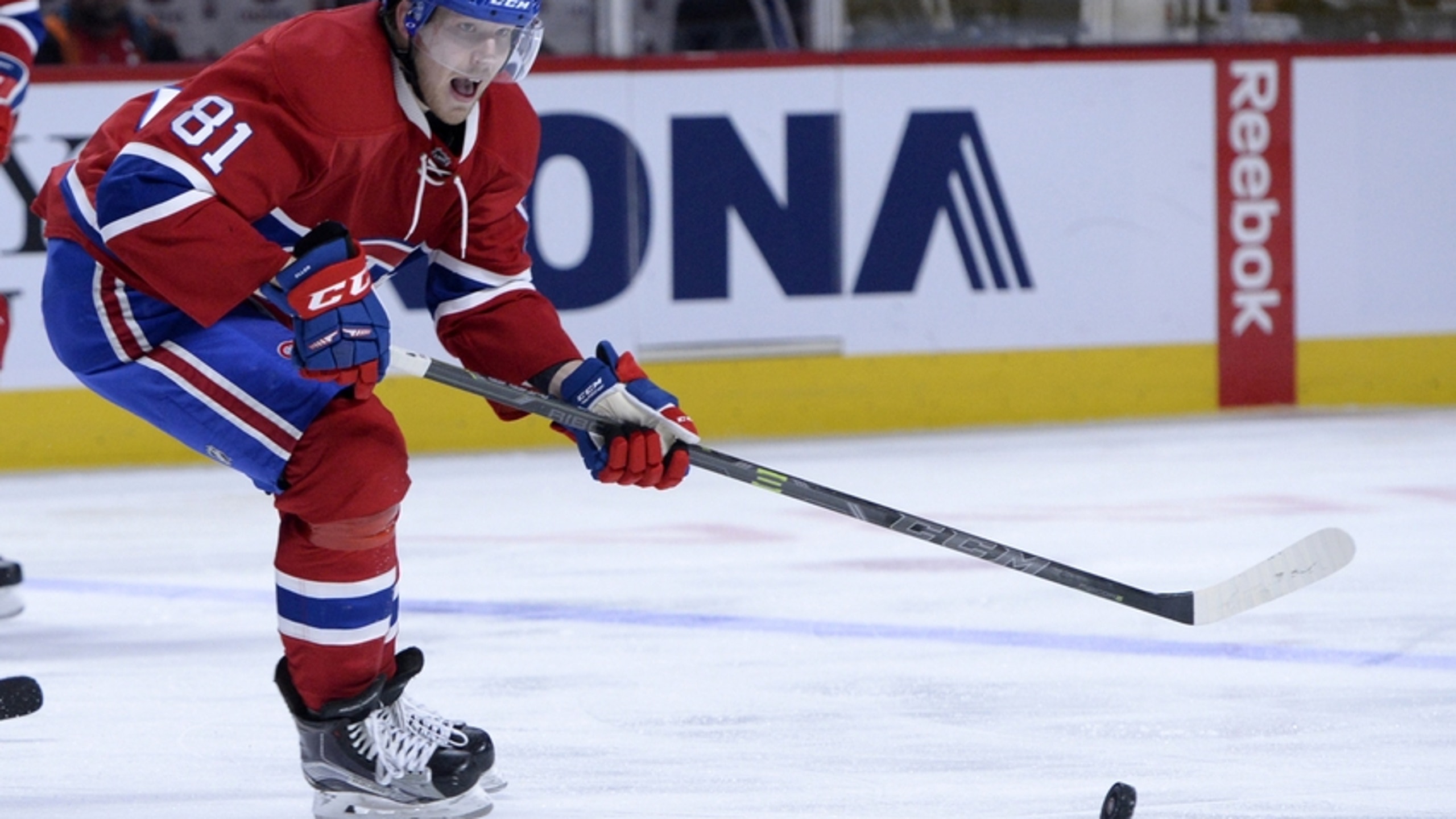 Montreal Canadiens Won The Lars Eller Trade
BY Fansided and Kenny MacMillan/FanSided via A Winning Habit • December 17, 2016
The Montreal Canadiens made an unpopular move when they dealt Lars Eller last spring. It turns out, they were the big winners in the deal that sent the center to Washington.
The Montreal Canadiens will face the Washington Capitals tonight. It will be the first time the team takes on Lars Eller, who was traded to the Caps at the NHL Draft in June. The Habs got a pair of drat picks they haven't used yet, but have still come out on top in the trade.
Eller was a high profile prospect when the Canadiens acquired him in 2010. He was drafted 13th overall in the 2007 draft by the St. Louis Blues. The Canadiens traded goaltender Jaro Halak to the Blues for Eller and Ian Schultz.
Halak was coming off one of the greatest playoff performances in recent memory when the deal took place. He had pretty much single-handedly beaten the President's Trophy winning Capitals and defending Stanley Cup champ Pittsburgh Penguins.
The Habs had to make a tough decision at the time between Halak and Carey Price. Both were restricted free agents, both were young and only one was coming off an incredible postseason. It was a tough choice at the time, but I think the Habs made the right decision.
Eller never fulfilled offensive potential
However, the Habs only acquired Eller, a prospect who had played seven NHL games at the time and Schultz, a low-scoring CHL player who looked to have no NHL future and fulfilled that promise.
It was believed Eller could blossom into an excellent second line center. He was already a great defensive player, and was 21 at the time of the trade. It was hoped his offensive game would take off, but it never did.
Mandatory Credit: Gary A. Vasquez-USA TODAY Sports
In his rookie NHL year with the Habs in 2010-11, Eller scored seven goals and 17 points. He scored 16 the next year, but just 28 points. The lockout shortened 2013 campaign was believed to be his breakout season. He scored 30 points in just 46 games, a pace that would have seen him score 53 in a full season.
However, over the next three seasons, he missed a total of 13 games and scored 26, 27 and 26 points. His 30 points in a lockout year are still a career high for the native of Denmark. At 27 years of age, it's unlikely a huge offensive season is ever going to come.
In fact, this season is proving to be the worst offensively for Eller. In 28 games with the Capitals, he has scored two goals and two assists for four points. He's on pace to finish the year with 11 points, which would be a career low.
Eller's most frequent linemates with the Caps are Andre Burakovsky and Justin Williams. It's not like Eller is playing with plugs who can not score. However, the former Hab has found himself on the fourth line more often than not recently.
Eller is a good player, but Habs easily replaced his role
He still has exceptional "advanced" stats. Eller was always a great possession player with the Canadiens and that has certainly continued with the Caps. His 58.3 Corsi-For percentage is among the best in the league. However, it's not translating into any kind of offence for Eller.
Want your voice heard? Join the A Winning Habit team!
This makes Eller an ideal third line center, but he can't be trusted to bring the offence that is needed from a top six center. He can kill penalties, win face-offs and shut down opponent's best players. This makes him a valuable player, though his offensive game is extremely limited.
The Canadiens already have plenty of low scoring centers who can play a reliable defensive game. Alex Galchenyuk is the only current Habs center that has produced with any kind of regularity this season.
Plekanec, Danault, Desharnais, Eller couldn't all play bottom six role
Beyond him, Tomas Plekanec has been a reliable defensive center, but has failed to be a second line center. Philip Danault has been impressive for the Habs, but is more of a penalty-killing, defensively responsible center, not an offensive contributor.
With a few injuries, the Canadiens had turned to Andrew Shaw to play down the middle as well. Though Shaw wasn't traded directly for Eller, he was brought in the same day and could be considered the replacement. He is a defensively reliable player who chips in some offence. He has scored six goals and 15 points in 29 games this season.
Though the trade was not Eller for Shaw, it may as well have been. The Habs received two second round picks for Eller and gave up two second round picks for Shaw. Shaw is proving to be a much more capable offensive player, and plays a more physical game as well.
Eller is a good NHL center. However, the Canadiens made an upgrade by acquiring Shaw, and could easily replace Eller's role with Plekanec or Danault. The trade was met with lots of criticism from Habs fans, but there is no question Montreal won the Lars Eller trade.
More from A Winning Habit
This article originally appeared on
---
---