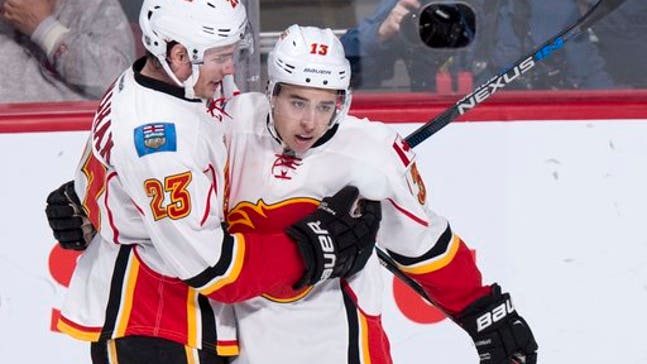 Monahan has 2 goals, assist as Flames beat Canadiens 4-1
Published
Mar. 21, 2016 1:10 a.m. ET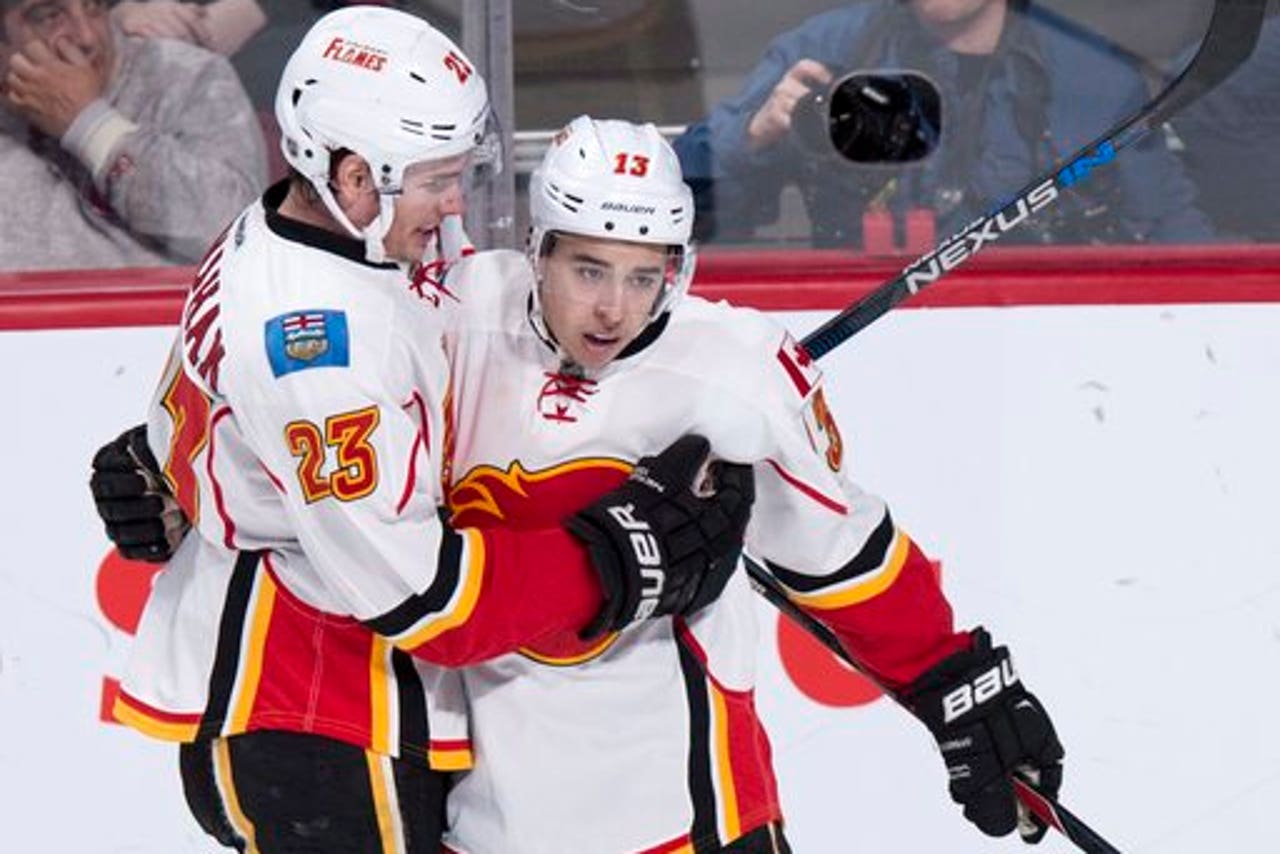 MONTREAL (AP) Niklas Backstrom didn't show any signs of rust in his first game in more than 14 months.
The 38-year-old goalie stopped 21 shots to help the Calgary Flames beat the injury-riddled Montreal Canadiens 4-1 Sunday night.
Backstrom, acquired from Minnesota on Feb. 29, was playing for the first time since Jan. 13, 2015, with the Wild.
''It was fun,'' he said. ''The guys in front of me played a great game to help me out a lot.
''It's a long time since my last game so for sure there are some things I need to improve, but we got the win and that's what we wanted.''
Sean Monahan had two goals and an assist, and Joe Colborne and Johnny Gaudreau also scored for the Flames, who have points in four straight games.
One of the hardest shots Backstrom faced came early in the second period when teammate Mark Giordano accidentally put a backhander at his own net, but the goalie made the save look easy.
The two joked about it after the game.
''He just told me he wanted to have a shot on net,'' Backstrom said. ''I actually saw the puck was rolling. It was a tough play for him.''
Giordano said: ''I asked if they count that as a shot against, to get his stats up. It was a funny moment. It wouldn't be so funny if he wasn't ready and it went in the net though.''
Michael McCarron scored his first NHL goal for Montreal, which has lost four of its last five. Michael Condon stopped 30 shots.
The Canadiens trailed 4-0 when McCarron, a 6-foot-6 center playing in his 14th NHL game, stood in front of Backstrom and deflected Nathan Beaulieu point shot with 7:03 remaining get the Canadiens on the scoreboard.
''Everyone was super excited for me,'' McCarron said. ''It only happens once.
''We didn't get the result we wanted but it's my first NHL goal and I was pretty excited.''
The Canadiens, coming off a 5-0 loss Saturday night in Ottawa, had allowed opponents 10 straight goals before McCarron scored.
The Flames got on the board with 3:54 left in the second period after Alex Galchenyuk was checked off the puck in the Calgary zone. The transition play saw Sam Bennett feed T.J. Brodie for a pass in front that was redirected by Colborne past Condon.
Nearly 3 minutes later, Monahan was alone at the edge of the crease to redirect Dougie Hamilton's pass in for his 25th of the season.
The teams were each down a man when Monahan fed Gaudreau on the right side for a shot that trickled through Condon's equipment at 10:38 of the third, and Monahan jammed one in from the side of the net on a power play with 7:39 left to make it 4-0.
NOTES: Both teams made an emergency call-up of a defenseman. Montreal brought in Joel Hanley for his first NHL game while announcing Victor Bartley is out with a lower-body injury. Calgary called up Tyler Wotherspoon because Deryk Engelland was with his wife while she gave birth to their second child on Sunday. . . Bennett returned after missing four games with an upper-body injury.
---
---