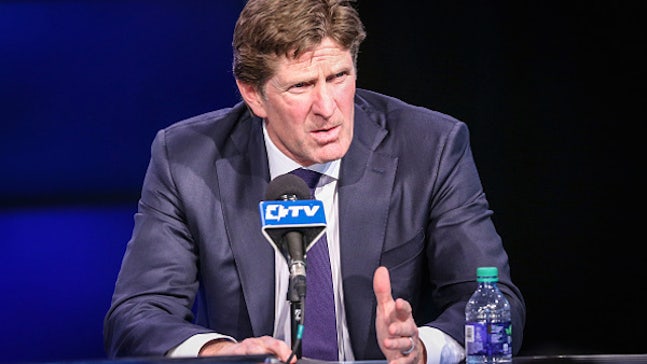 Mike Babcock: Maple Leafs job a 'massive, massive challenge'
Published
May. 21, 2015 1:43 p.m. EDT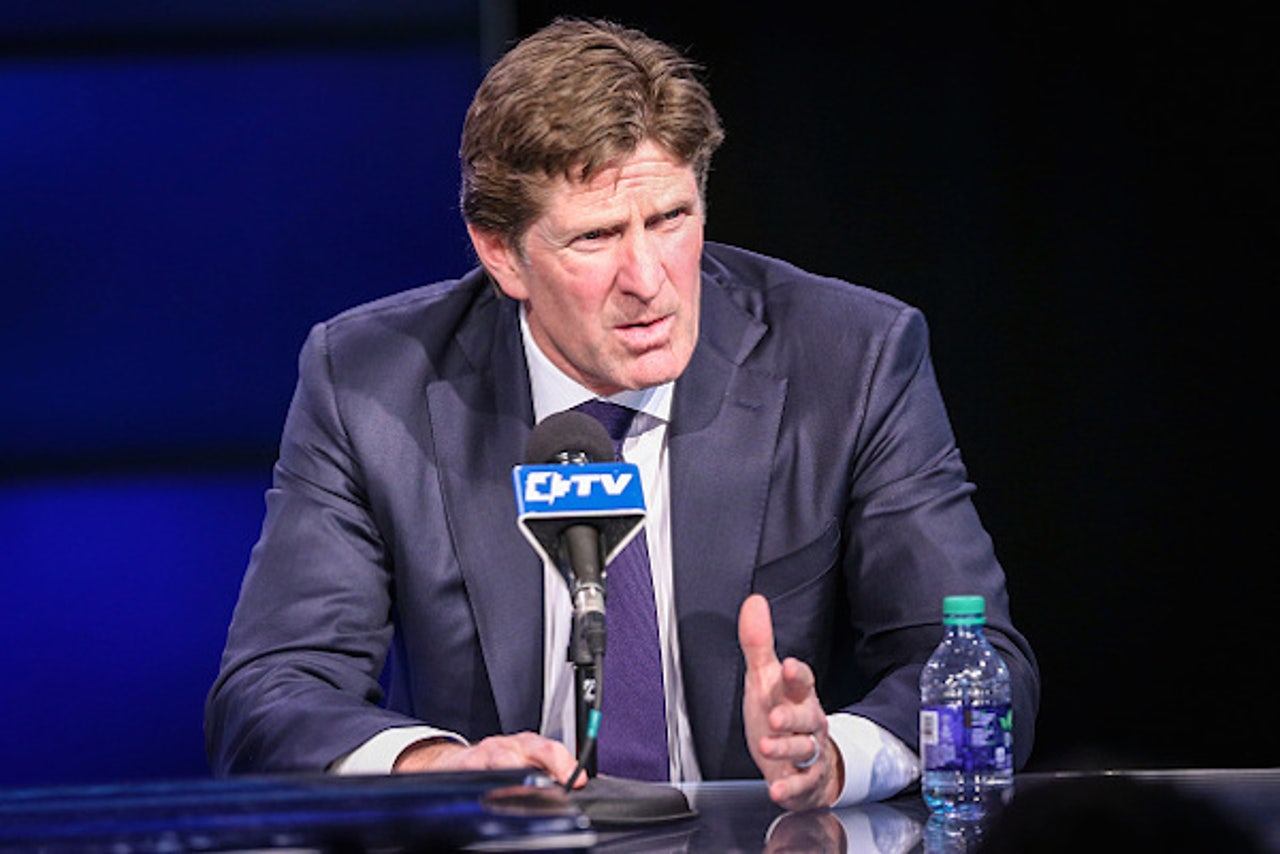 By Mike Cole
Mike Babcock knows the task of turning around the Toronto Maple Leafs is taller than the CN Tower.
Babcock officially was introduced as the new head coach of the Leafs on Thursday, and despite a reportedly enormous contract in the NHL's most passionate market, Babcock did all he could to temper expectations in his first news conference.
"This is going to be a long process," Babcock told reporters at his introductory news conference. "This is going to be a massive, massive challenge."
Even that might be an understatement. Babcock is taking over a Maple Leafs team that's made the Stanley Cup Playoffs just once in the last nine seasons, finishing in last place in the division four times. However, Babcock's got his sights set on much bigger things than just getting into the playoffs.
"I never came here to make the playoffs," he stated. "I came here to be involved in a Cup process and that goes from scouting from drafting from developing from analytics from putting an off-ice team and an on-ice team together. I love to win. I have a burning desire to win. But I also want to win in the end."
It likely goes without saying, but Babcock also intends to change the environment in Toronto. That won't be easy, though. On multiple occasions last season, Leafs players lashed out against the media, showing the true pressures of playing in Toronto — particularly when things aren't going very well.
"We have to create an environment that's safe for players," Babcock told reporters. "What I mean by that is when you win every day, it becomes safe for the players. Right now, it's a hard spot. We're going to change that, but it's going to take time."
More from NESN.com:
---
---