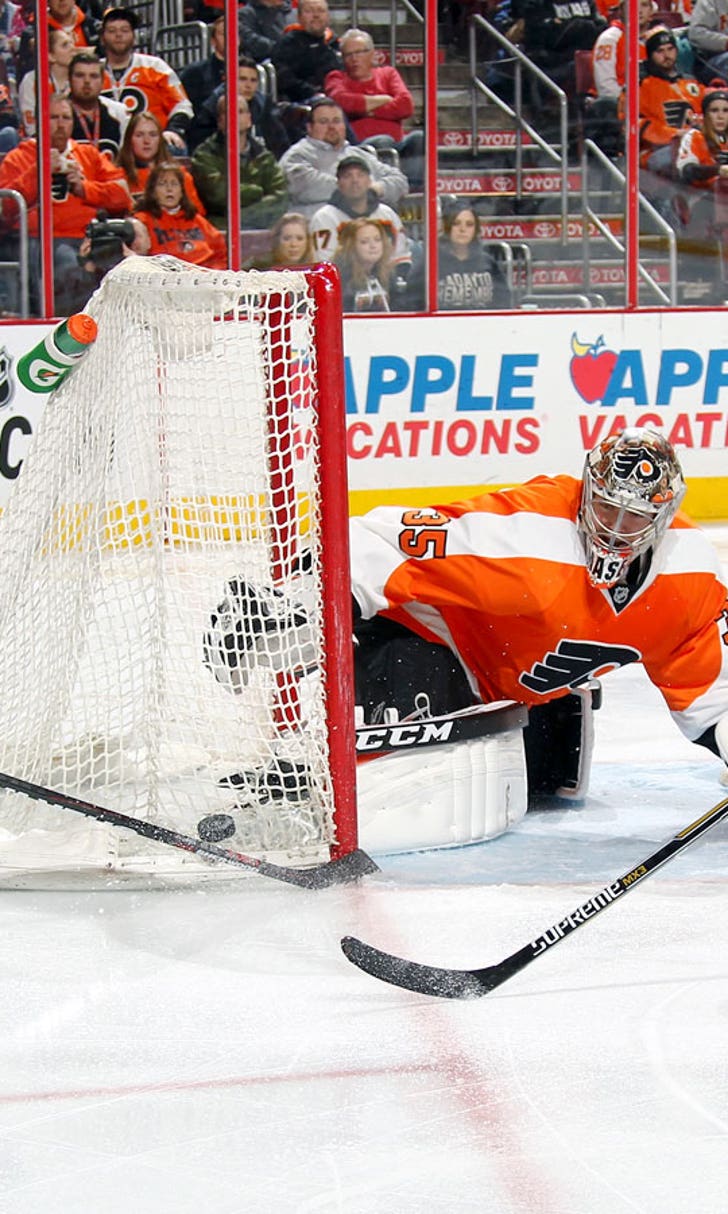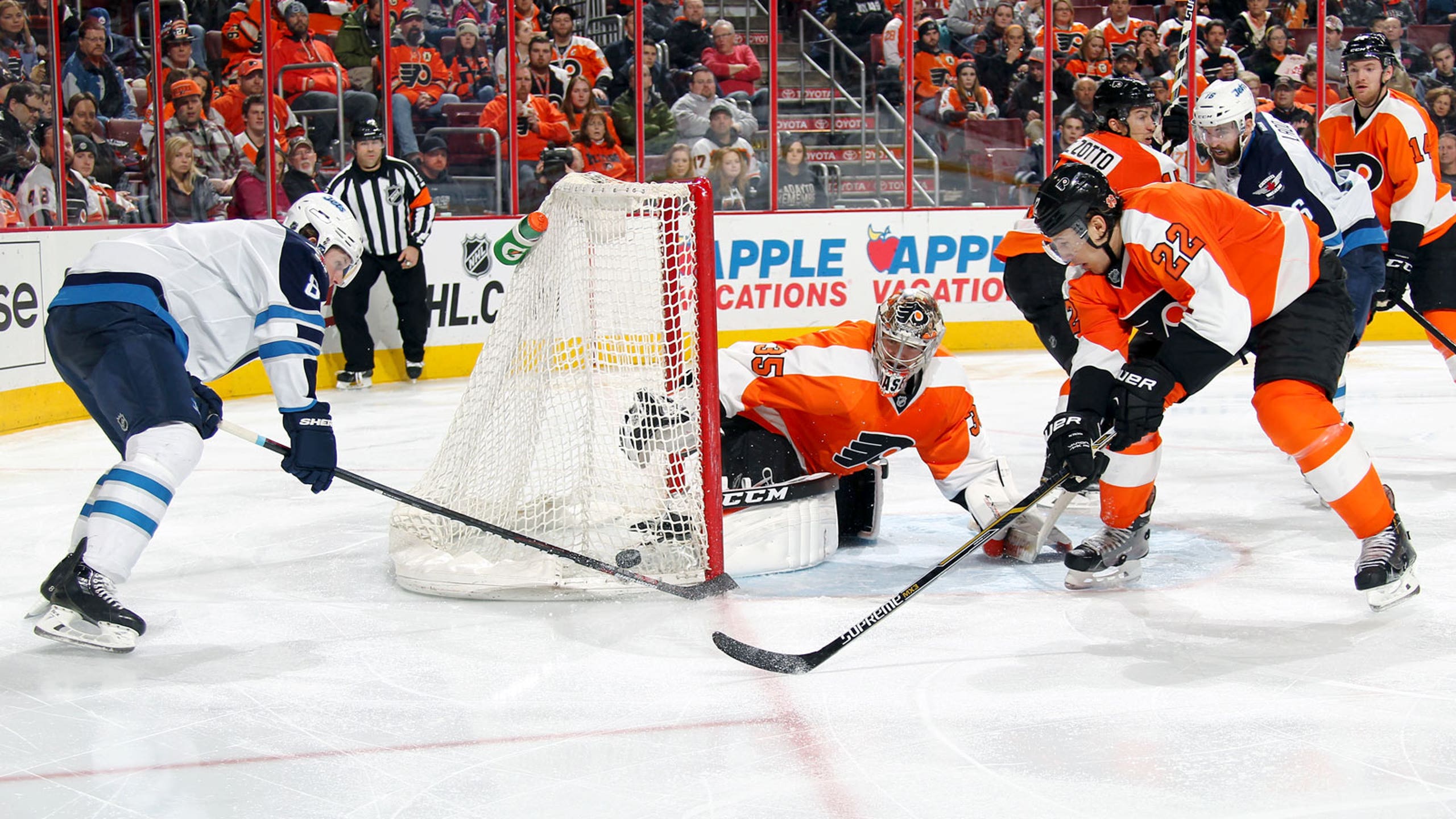 Mason stops 30 shots as Flyers get shutout win over Maple Leafs
BY foxsports • January 31, 2015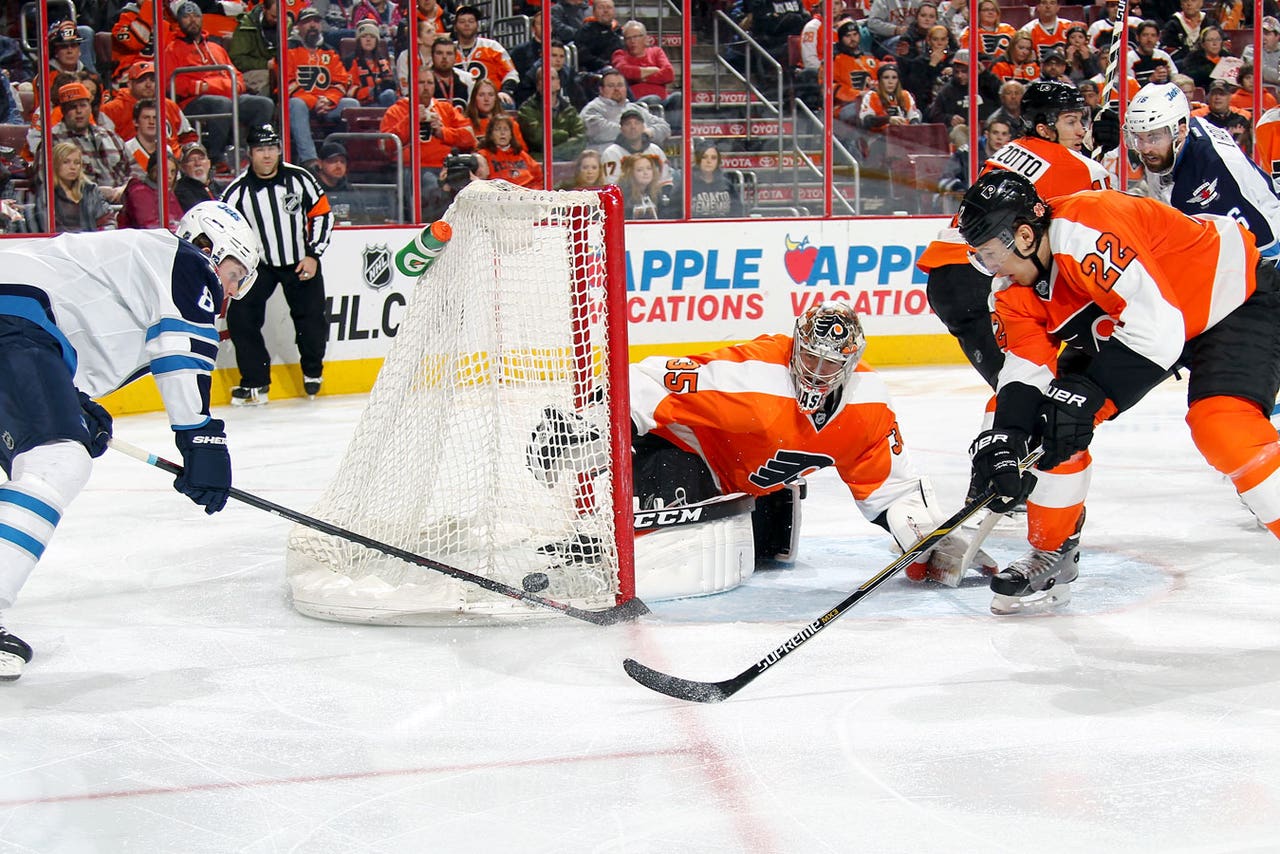 Steve Mason's first shutout of the season still kept him shut out of the win column.
Mason's stellar effort in shutout No. 2 not only earned him a victory this time around, Philadelphia's flickering playoff got a needed boost.
Mason stopped all 30 shots and Michael Del Zotto scored to help the Philadelphia Flyers beat Toronto 1-0 on Saturday night and send the Maple Leafs to their ninth straight loss.
Mason's 25th career shutout helped the Flyers win their first 1-0 game since Nov. 2, 2013. He lost his last shutout Nov. 24 against the New York Islanders. He was credited with a shutout for three scoreless periods, plus overtime, but lost in the shootout.
"The last one didn't end the way shutouts normally end," Mason said. "It's part of the game. But it's nice to have this one and have a couple of days to sit on it and feel good."
Mason had 10 shutouts his rookie season with Columbus (2008-09), five the next season and four last season in his first full season with the Flyers.
The Flyers have won a season-high four straight games as they make a desperate push to get back in the Eastern Conference playoff picture.
"We're going to work our way through this by playing playoff-type hockey," Toronto interim coach Peter Horachek said.
The slumping Leafs have been held to one or less goal in eight of nine games. The Leafs had scored one goal in each of the last two games.
The game had the feel of a preseason tilt with little action in front of a quiet crowd. The Flyers only took 12 shots on goal through two periods and did not commit a penalty through the first two periods.
"It's really tough to make up ground this time of year," Flyers defenseman Luke Schenn said. "We're pretty far behind. But we just won four. We'll continue to get wins and so far, guys have continued to do a good job of staying focused."
The Flyers went 8-6-0 in January, the most wins of any month this season.
"We put ourselves in a little bit more of a manageable position to get back in the hunt, but there's still a lot of work to be done," Mason said.
The Flyers, who entered nine points out of a playoff spot in the East, scored the only goal they needed 4:05 into the game on Del Zotto's fifth of the season. Del Zotto led a rush and flipped a pass from Petr Straka over James Reimer's shoulder for the goal.
Reimer did his best to keep it a one-goal game the rest of the way, including a wonderful outstretched sweep of the puck off the goal line later in the first.
"We're due for a couple of goals," Reimer said before the game.
The wait goes on. That one goal was enough to beat the Leafs considering they're woeful month. Toronto has lost nine straight games (0-8-1) for the first time since the 1985-86 season and has lost nine straight road games for the first time since 1996-97.
The Maple Leafs are 1-11-1 in January. They called a timeout with 49.2 seconds and pulled Reimer. Not even the extra skater could help.
"We're capable of doing a lot of things, but when you're mentally not in the right place, then it's difficult," Horachek said. "There isn't sound in the room that there's any kind of major issues. We've had enough guys speaking up. Now, it's about getting results. You have to believe, you have to trust each other. That's where it has to go."
NOTES: Philadelphia's Wayne Simmonds and NHL points leader Jake Voracek each played in their 500th career game. ... Mason played in his 100th game with the Flyers. ... This was the third time in series history that the Flyers and Maple Leafs have played to a 1-0 decision. ... Del Zotto has a career-high six-game point streak.
---
---