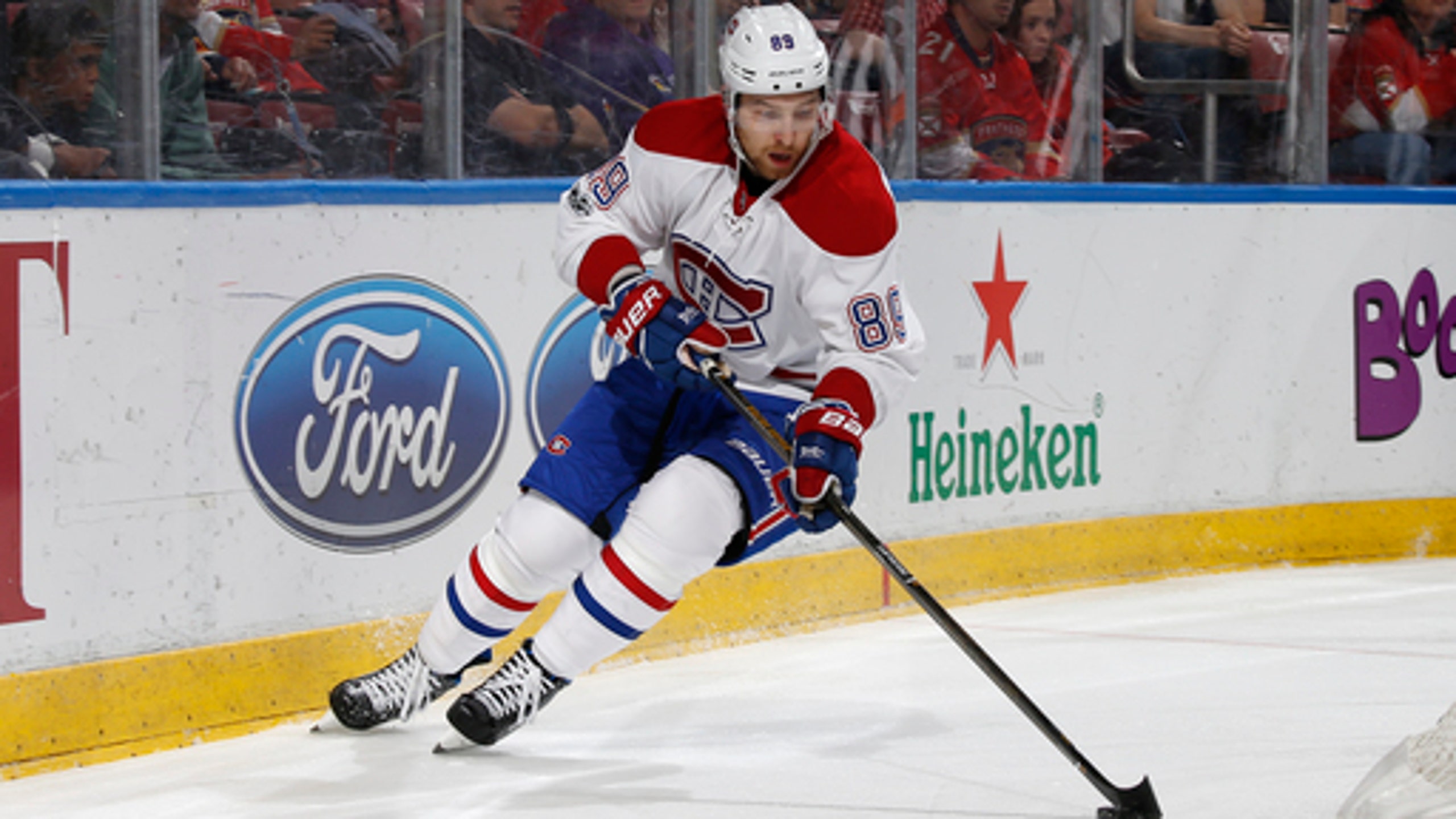 Markov leaves Canadiens to sign in KHL, may play in Olympics
BY AP • July 27, 2017
Andrei Markov wanted badly to play a 17th season with the Canadiens and finish his career in Montreal.
When it was clear that wouldn't happen, the veteran defenseman decided to go home to Russia and play next season in the Kontinental Hockey League. Markov hopes to represent Russia in the Olympics next February in South Korea, the first without NHL players since 1994.
''It depends on the way I'm going to play,'' Markov said on a conference call Thursday. ''If I'm going to play well and everything, (if) I'm going to deserve to be part of the Russian team in the Olympics, I will be happy. But it's not my decision. All I can do (is) just play my game, do my best and hopefully I'm going to be there.''
Even at 38, Markov is still an upper-echelon defenseman with a knack for quarterbacking the power play and the ability to skate over 20 minutes a game. As long as he's healthy, he should be Russia's No. 1 defenseman at the Olympics, where he played in 2006, 2010 and 2014.
He cited family reasons for going home but is looking forward to a fourth Olympic appearance that wouldn't have been an option had he remained in the NHL.
''It's something special, and it's too bad that NHL (is) not going there, NHL players not going there,'' Markov said. ''Everybody understands it's a business and whatever decision NHL made, it's their decision. But for the athletes, it's a great experience, it's a great feeling and to represent your country in such a big tournament, it's huge and it's something special.''
On Wednesday, Canadian star Connor McDavid of the Edmonton Oilers said he was disappointed not to get the chance to play in the Olympics. Canada has won the past two Olympic gold medals.
Russia has not won an Olympic medal of any color since 2002 when it got the bronze. Now that Markov won't chase the Stanley Cup in 2018, he has his sights set on Olympic gold.
''It's another dream - not just for me, but for many athletes - to be winner of Olympic Games,'' he said. ''Everybody want to win.''
Russia is expected to be the favorite because it's expected to fill its roster with talented KHL players, including former NHL stars Ilya Kovalchuk and Pavel Datsyuk. The United States and Canada plan to have rosters made up of professionals playing in Europe and on college and major junior teams.
That pool of players is unlikely to include a player as good as Markov, who put up 119 goals and 453 assists for 572 points in 990 NHL games. He had 36 points last season and feels he has plenty of good hockey left in him.
''I feel great,'' Markov said. ''I'm in good shape, and I'm not planning to retire any time soon.''
Markov initially wanted a two-year deal from the Canadiens and said he eventually was willing to accept a one-year contract. Montreal decided against that, signing defenseman Karl Alzner for five years and $23.125 million and Mark Streit for one year at $700,000.
Markov did not rule out returning to Montreal in the future. Owner Geoff Molson called Markov ''one of the best defensemen in franchise history'' and a mode of dedication.
''Andrei's commitment to our franchise was second to none, proven by his overcoming three serious and potentially career-ending injuries,'' Molson said. ''I would like to wish Andrei the best of luck in the next step of his career.''
Markov is taking that next step, but on Thursday he was emotional and at times at a loss for words when discussing his departure from Montreal.
''I'm sad to leave, but it's life,'' Markov said. ''It's a business. I understand. I'm looking forward to new opportunities.''
---
Follow Hockey Writer Stephen Whyno on Twitter at http://www.twitter.com/swhyno .
---
More AP NHL: www.apnews.com/tag/NHLhockey
---
---