National Hockey League
National Hockey League
Litke: Troubling death of another NHL enforcer
Published
Sep. 1, 2011 9:08 p.m. ET

Three NHL tough guys have died since spring, leaving behind more questions than answers about the toll being an enforcer extracts.
Wade Belak, who hanged himself according to a person familiar with the case, was found dead Wednesday at a downtown luxury hotel and condo building in Toronto. He was 35. Rick Rypien, who battled depression, was found dead at his home in Alberta earlier this month. He was 27. Derek Boogaard's death in May was ruled an accidental overdose of an alcohol and the painkiller oxycodone. He was 28.
Their stories are as different as they are alike. But the damage each suffered from all those fights apparently lingered long after the bruises, stitches and busted teeth had healed.
''I could give you about 20 names of people that have demons still because of that job,'' George Laraque, a former enforcer himself, told CBC News.
Scientists increasingly suspect that what Laraque calls ''demons'' could be a degenerative brain disease called chronic traumatic encephalopathy (CTE). While researchers caution that they are still exploring the link between concussions in sports such as football and hockey, let alone the role frequent fighting could play, autopsies on the brains of Bob Probert and Reg Fleming, two longtime NHL enforcers, revealed evidence of significant brain damage.
''We'll never know with any certainty when someone commits suicide whether CTE played a role,'' said Dr. Robert Cantu, a prominent neurosurgeon who is co-director of the Center for the Study of Traumatic Encephalopathy at Boston University's School of Medicine. ''We do know CTE attacks the portion of the brain that controls functions of memory, emotion, addictive behavior and impulse control, the latter associated with suicide. And so we're clear, in some cases the people involved may well have had emotional issues before its onset. But every time I read or hear about these tragedies, my first question is, `Did CTE play a role?'
To help answer that question, Cantu's group is now studying Boogaard's brain.
''There's no way to know how much was much damage caused by fighting as opposed to hits to the head sustained in the normal course of playing the game. Personally, though, I suspect it's caused more by fighting,'' Cantu said. ''In my practice, when I've studied `enforcer-type' guys and we discuss fights, they say roughly one in four times they get concussed. But they never bring it to the trainer's attention. They just go to the box and try to recover enough to make it back to the bench when the penalty's over. It's the code. They're afraid if they admit it, they'll be out of a job.''
What's especially troubling about Belak's case is how well-adjusted he appeared, outwardly at least, both during his playing career and after an arthritic hip forced his retirement from Nashville at the end of last season. He had a wife and two daughters and a job on radio and as an in-game reporter for the Predators. He was preparing for the charity figure-skating challenge ''Battle of the Blades.'' Two days ago, Belak was spotted having drinks with friends, described by one as ''just as he was always, just happy-go-lucky.''
Teammates, coaches and front-office personnel at all five of Belak's NHL stops often said much the same thing about him. He rarely contributed goals - just eight, with 25 assists in 549 games - and never kidded himself about why he was in the league. His 1,263 penalty minutes and 136 fights, according to hockeyfights.com, spoke for themselves.
''On nights you knew you had to fight, there were nerves, you never slept the night before,'' he told an interviewer last March. ''But you dealt with it or you didn't. You don't really get over it; you just go out and do your job.''
Hockey fights are down by nearly half from 20 years ago, but they aren't going away; nor do the players themselves want them to - 98 percent opposed legislating them out of the game in a recent Hockey Night in Canada poll. The NHL, too, has rebuffed attempts to ban it, even while passing rules designed to discourage brawling and taking enlightened steps such as introducing baseline brain testing and tweaking equipment to get a better handle on concussions.
With the game requiring more speed and skill than ever, few teams can afford to carry what used to be called ''goons,'' players whose only real contributions were made with their fists. Yet so central is fighting even today - to protect stars, set the tone for games or let off steam - that they have been replaced by ''enforcers,'' players skilled enough to make it to the NHL, yet like the sport itself conflicted about the roles into which they're cast. What Belak's death suggests is that the game's evolution, as far as it has come, still has a long way to go.
---
Jim Litke is a national sports columnist for The Associated Press. Write to him at jlitke(at)ap.org. Follow him at http://twitter.com/Jim Litke.
---
---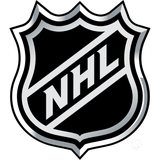 Get more from National Hockey League
Follow your favorites to get information about games, news and more
---