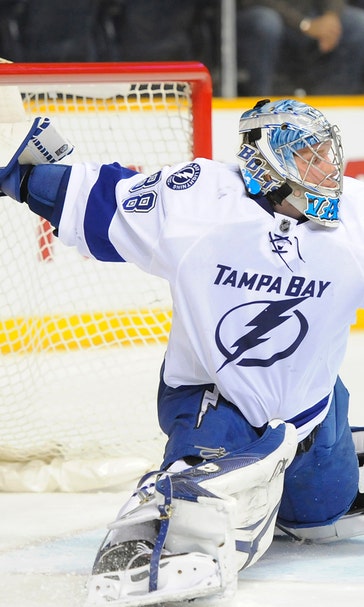 Lightning goalie Vasilevskiy out for 2-3 months after surgery to remove blood clot
September 4, 2015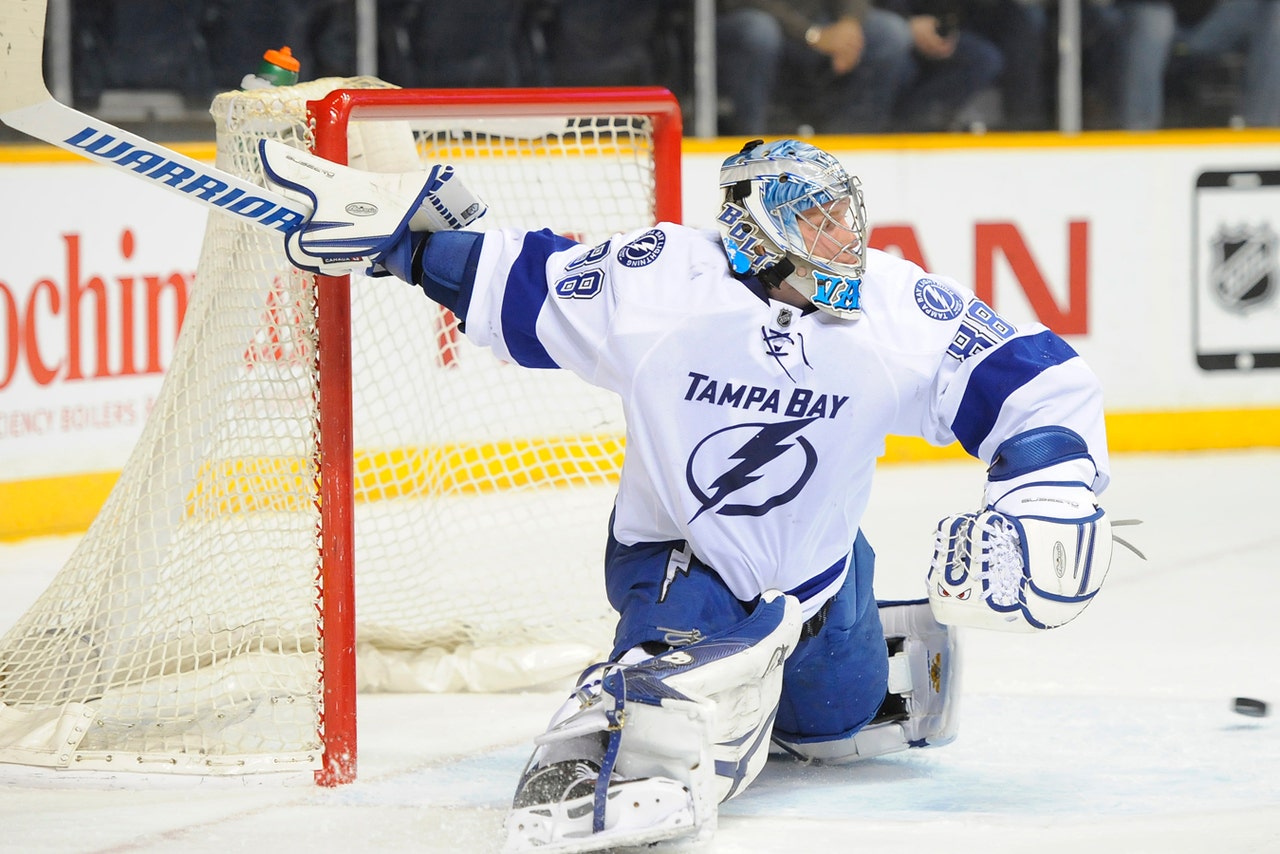 The young Tampa Bay goalie who thrilled fans with his play last season will be on the bench for the beginning part of the upcoming season. Goalie Andrei Vasilevskiy had surgery Thursday to remove a blod clot from his left collarbone, according to a release from the Lightning. 
The team said the 21-year-old's surgery was successful, but noted he will miss at least 2-3 months of play as he recovers from the procedure. 
Vasilevskiy played in 16 games for the Lightning after shocking many with his impressive play in the AHL last season. He did well at the NHL level as well, posting a 7-5-1 record with a .918 save percentage. 
Vasilevskiy also saw time in net during the team's Stanley Cup playoff run. He played in four games and recorded a 1-1 record with a .895 save percentage. The goaltender's first start in the playoffs came in Game 4 of the Stanley Cup Final, and he played well, stopping 17 of 19 shots despite recording a 2-1 loss. Vasilevskiy was the youngest netminder to start a Cup Final game since Patrick Roy in 1986. 
(h/t Tampa Bay Lightning)
---
---