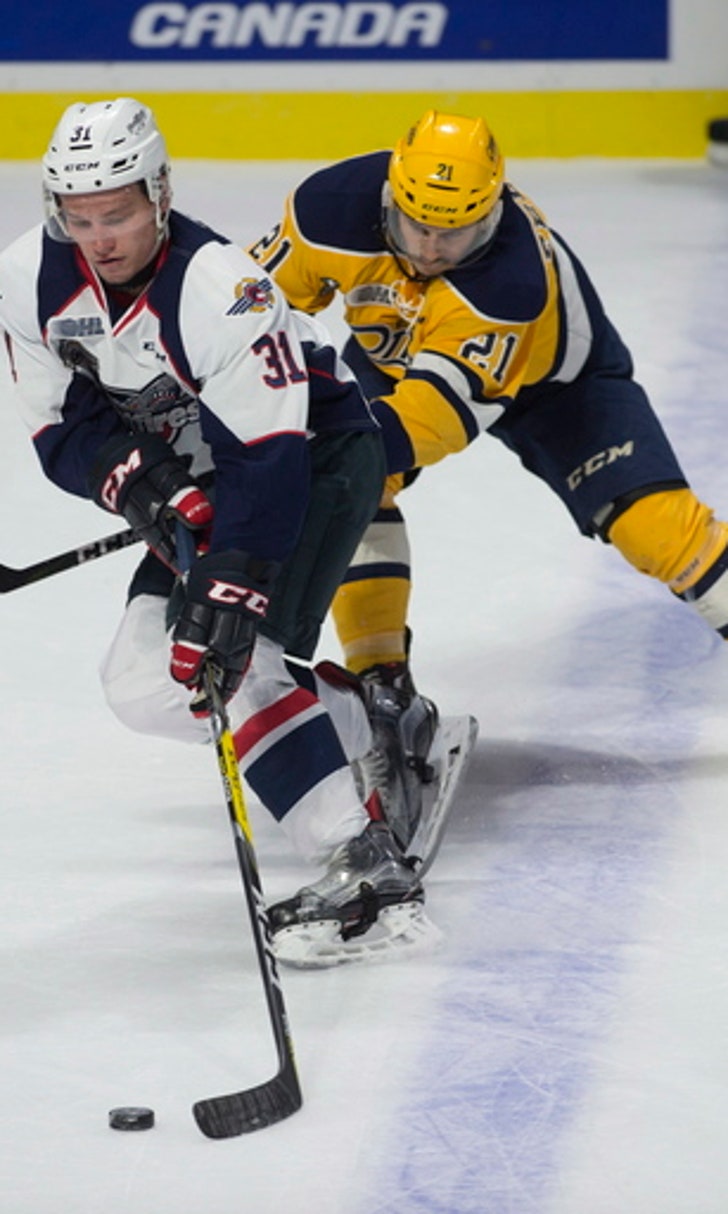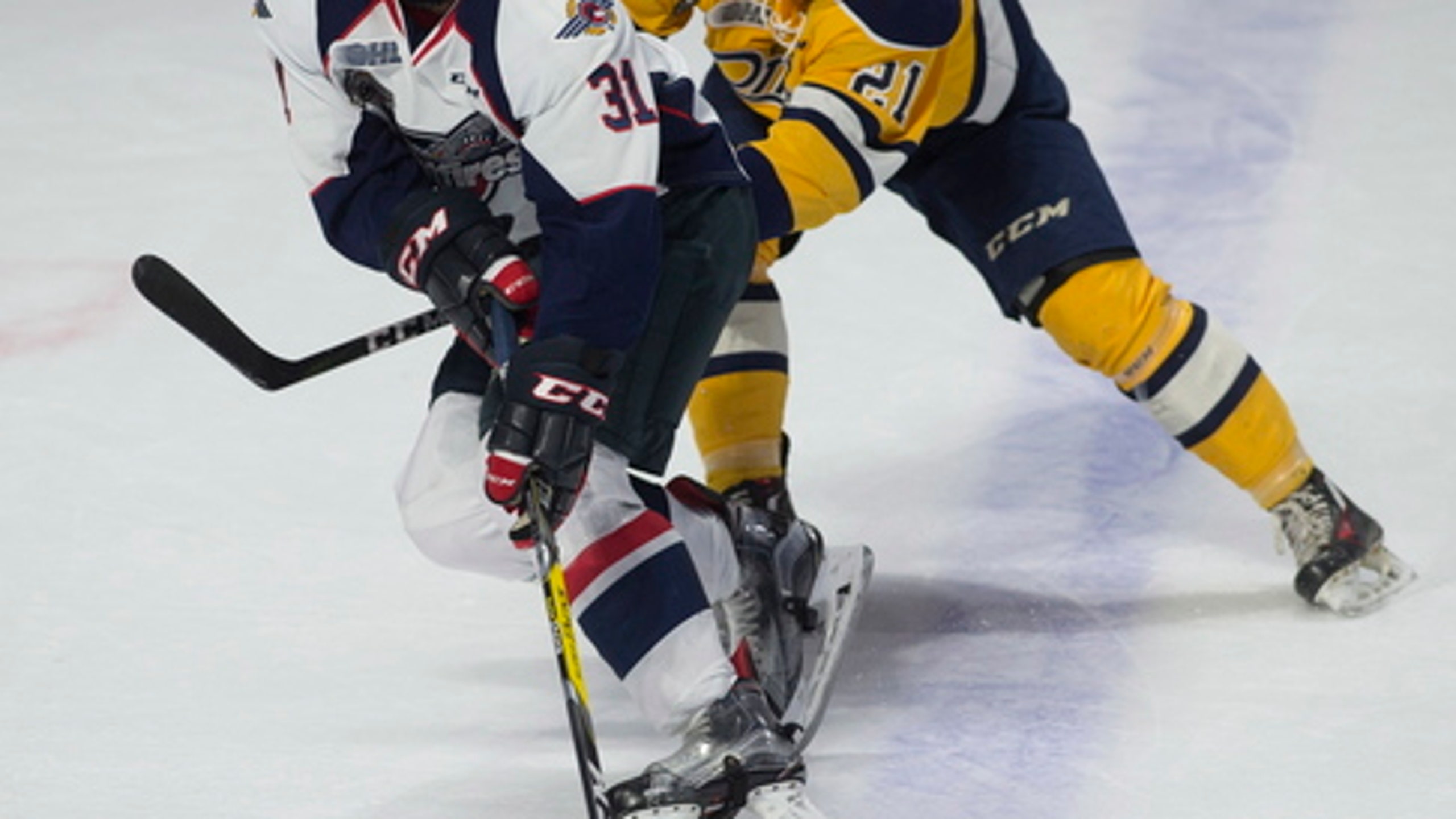 Lightning acquire Sergachev from Canadiens for Drouin
BY AP • June 15, 2017
The Tampa Bay Lightning got the young defenseman they have been looking for in Mikhail Sergachev, even though it cost them highly skilled forward Jonathan Drouin.
Tampa Bay acquired the soon-to-be 19-year-old Sergachev from the Montreal Canadiens on Thursday in a trade that checks off one box on general manager Steve Yzerman's offseason checklist and could provide short- and long-term benefits. Dealing Drouin helps the Lightning ahead of the Vegas expansion draft and in their tight salary-cap situation, and adding Sergachev potentially strengthens their blue line for the next decade.
''Our biggest need and our biggest goal was to acquire a puck-moving young defenseman, and we were able to do that,'' Yzerman said on a conference call. ''We wanted this type of game that Sergachev plays: an offensive defenseman, big, strong, good skater, moves the puck well. We were looking for that type of player and we were able to find a fit.''
Along with Sergachev, Tampa Bay got a conditional 2018 second-round pick that previously belonged to Washington and Montreal a 2018 conditional sixth-rounder. Yzerman said the condition is that if Sergachev plays 40 NHL games between the regular season and playoffs next season, no picks are exchanged.
That's an insurance policy on the Lightning's part if Sergachev needs another year of seasoning in junior. If he's ready now, even better.
''We think we're getting a young defenseman that's going to have an impact in the NHL for a long time,'' Yzerman said. ''Whether that's this year or two years from now, time will tell. I think he's going to be a good player in the league for a long time.''
In parts of three seasons with the Lightning, Drouin already showed he could adapt to the pro game. The 22-year-old set career highs last season with 21 goals, 32 assists and 53 points and has 95 points in 164 career games.
Hours after the trade, the Canadiens signed Drouin to a $33 million, six-year contract that means he will count $5.5 million against the salary cap through 2022-23. Agent Allan Walsh said, ''It's his childhood dream to play for the Montreal Canadiens.''
''It's just really surreal,'' Drouin said at a news conference in Montreal. ''I'm still kind of in shock that it actually happened.''
Drouin had a rocky tenure with the Lighting since being the third pick in 2013, asking for a trade in 2015-16 and coming back to play a prominent role this past season in the absence of injured captain Steven Stamkos. Asked about trading Drouin within the Atlantic Division, Yzerman said there's risk in every trade but was doing what's best for the Lightning and wishes his former player all the best in Montreal.
Yzerman colored this as a need-for-need hockey trade.
''We were looking for a defenseman, and we had to give up a forward to do that,'' Yzerman said. ''Ultimately Jonathan's an extremely talented young man. I expect he's going to have a long and successful career.''
While it wasn't the central goal of the deal, trading Drouin means Tampa Bay can protect an extra forward in the expansion draft and has more salary-cap space moving forward with other players in need of new deals. Previously, the Lightning would have potentially had to expose either Vladislav Namestnikov or Alex Killorn and can now keep them away from the expansion Golden Knights.
They could lose a defenseman, perhaps Braydon Coburn or Jason Garrison, but Sergachev is exempt.
''We were able to acquire a player that we do not have to protect,'' Yzerman said. ''It gives us a little more clarity there.''
Sergachev was the ninth pick in the 2016 draft and is just beginning his entry-level contract with a cost-controlled cap hit of $1.74 million for the next three years. Considered one of the top defensive prospects in hockey, the Russian had 10 goals and 33 assists for 43 points with the Ontario Hockey League's Windsor Spitfires this past season and was a point-a-game player as they won the Memorial Cup.
''He's got good size, he's very strong, he's physical, he skates very well, he's got an excellent shot and he moves the puck well,'' Yzerman said. ''We're hoping that he can continue to be that type of player as he turns pro and do that in the NHL. We think he has a chance to play in all situations in this league. It's very difficult to find players of that caliber and in this instance a prospect of that caliber. They're difficult to acquire.''
---
Follow Hockey Writer Stephen Whyno on Twitter at http://www.twitter.com/SWhyno .
---
More AP NHL: https://apnews.com/tag/NHLhockey
---
---