Toronto Maple Leafs
Toronto Maple Leafs
Leafs hope to improve at home, while Devils aim for road readiness
Published
Nov. 9, 2018 1:50 p.m. ET
TORONT0 -- The Toronto Maple Leafs gave indications that they are learning how to win at home while the New Jersey Devils have yet to get their act together on the road.
After losing four of their previous home games, the Maple Leafs (10-5-0) defeated the visiting Vegas Golden Knights on Tuesday night and their record at Scotiabank Arena stands at 4-5-0.
The Devils (6-6-1), after thumping the Pittsburgh Penguins 5-1 Monday for their first away win of the season, were trounced 7-3 by the Ottawa Senators om Tuesday and are 1-5-0 on the road.
Despite the win over Vegas, Maple Leafs coach Mike Babcock was not totally convinced.
"I thought we started real good the first 10 minutes and then I thought we got fooling around with the puck and they showed us how fast they were," Babcock said. "I thought they really dominated the second period. We were lucky to get out of the second. I didn't mind our third. In the end, when you look at this game, it's kind of like when Pittsburgh left here with the points or Dallas left here with the points. You thought you had done enough to win, and you didn't. Tonight, the shoe is on the other foot and we'll take 'er and maybe we can loosen up at home a little bit and play."
The Devils will be playing the sixth game of a seven-game trip Friday in Toronto during the Hall of Fame weekend festivities.
They lost in Ottawa despite taking a 2-0 lead at the 11:20 mark of the first period.
"Those first 10 minutes we got rewarded for what we wanted to do," Devils defenseman Andy Greene said. "We were playing with speed, we were playing a north-south game and we were getting rewarded. You'd think it would be easier that way to just stick with it. All of a sudden we were moving east-west, we stopped moving our feet and that seems to be the problem."
The Devils have been searching for consistency. They have not won two in a row since opening the season with four straight wins. They could have some help soon in the return of injured players.
Jesper Bratt (jaw fracture), Steven Santini (jaw fracture) and Stefan Noesen (upper body) are still on injured reserve but practiced with the team Thursday in Toronto.
Bratt, who has yet to play in the regular season, appears closest to a return and it could happen on Friday or Sunday when the trip ends against the Winnipeg Jets.
"It is a possibility," Devils coach John Hynes said. "He's really done a good job. His recovery's gone well, we've pushed him really hard, so physically he's in shape and ready to go. Hopefully he gets cleared here and hopefully he's back before the end of the trip."
The left winger had 13 goals and 22 assists as a rookie last season. Goaltender Eddie Lack was put on waivers Thursday and that would clear a roster spot for a return of Brett or possibly Noesen, who was injured Oct. 30.
The Devils will be facing a hot goaltender in Toronto's Frederik Andersen, who has allowed one goal in his past two games. He stopped 36 shots against Vegas and has made at least 30 saves in six of his eight win this season.
"I, personally, feel good," Andersen said. "We're keeping (opposing players) a little bit more to the outside, which is helping me out, seeing the puck better and clearing the shooting lanes. It's not so many times I have to fight through traffic and, obviously, that makes my job easier."
"It seems like he's got no pressure on him," said Toronto right winger Mitch Marner, who scored a goal Tuesday. "He just goes out there and has fun with it. He's a pretty quiet guy but this year he's opened up a lot. He jokes around a lot. ...When he gets to the rink, he's a very serious guy. He really focuses and gets ready for the games."
---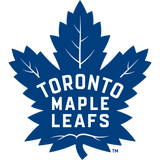 Get more from Toronto Maple Leafs
Follow your favorites to get information about games, news and more
---
NEXT STORY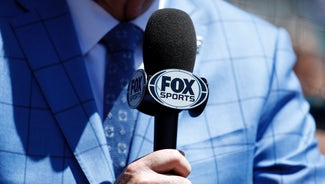 Jets return to North America, host Avalanche