National Hockey League
National Hockey League
Landeskog takes over as leader of the Avalanche
Published
Jan. 18, 2013 5:39 p.m. ET

Just a season ago, Gabriel Landeskog was a rookie trying to fit in.
Now, he's the youngest captain in NHL history and hoping to help the Colorado Avalanche snap a two-season playoff drought. The talented forward is following in some pretty big footsteps of Avalanche leaders before him, names like Joe Sakic, Adam Foote and current teammate Milan Hejduk.
But he's not too worried about that because, ''all I can be is Gabe,'' he said.
Given the length of the lockout, Landeskog had extra time to prepare for his new responsibilities. Only, he really didn't do anything special. There were no leadership classes or seminars on how to manage people.
No, he realizes the only way his teammates will follow him is if he keeps working hard and scoring goals.
And there, the 20-year-old should have little trouble. He's always one of the last players off the ice at practice and that spills over to game day, where he won the Calder Trophy last season after a year in which he scored 22 goals and had 30 assists.
''I don't know if I've ever had a captain that young. I guess no one has,'' defenseman Erik Johnson said, chuckling. ''But it doesn't change anything. Your captain is usually your best player. He doesn't have to be Mr. Vocal in the locker room; we have a lot of other guys for that.
''So (Landeskog) just has to do what he's been doing - being a good hockey player and one of our hardest workers and best players. When he does that, leadership takes care of itself.''
The shortened season may actually be a benefit for the youthful Avalanche, especially since games will be so tightly packed together. Fatigue? Hardly a worry with this group, they could skate forever. A grind? Nah, they're just anxious to be back.
''We just have to play the right way,'' defenseman Shane O'Brien said. ''When we play fast, from north-to-south, we can play with anyone. It's time for us to take the next step. There's no reason we can't be a playoff team. Anything less will be a huge failure.''
Defenseman Greg Zanon, who is sporting a scruffy beard that began as somewhat of a protest against the lockdown, thinks this team has the makeup to be a contender. Then again, at this time of year - actually in October, when teams usually begin - everyone thinks this is the season. Especially after what happened with the Los Angeles Kings last season, when they barely squeezed into the playoffs and ended up hoisting the Stanley Cup.
''Once teams get in there, anything can happen,'' Johnson said.
It all starts with a reliable goaltender and the Avalanche feel like they have two in youngster Semyon Varlamov and the veteran Jean-Sebastien Giguere.
''There's no doubt we have tons of confidence in both of them,'' Johnson said.
In the offseason, the Avalanche added some scoring punch by bringing in P.A. Parenteau and John Mitchell. To begin the season, Parenteau will be on the same line as Landeskog and Matt Duchene.
''We have a little bit of everything on that line,'' said Parenteau, who had 67 points for the New York Islanders last season. ''Landy is a well-rounded player. Dutchy brings a lot of speed. Me? I like to pass the puck. Hopefully, we can make things happen.''
If only the Avs could make something happen with restricted free-agent center Ryan O'Reilly, who led the team in scoring last season. He's playing overseas until a deal can be worked out.
''We can't worry about who's not here and just who is,'' Duchene said. ''We're all links in the chain and have to be strong so we can win.
''We've got a great group here. But it's whoever gets out of the gate the fastest. First five games, if you win three, you're right where you want to be. You can't have a lull. If you have a tough start, it's going to be over pretty quick.''
It's Landeskog's task to make sure everyone is on point beginning opening night on Saturday in Minnesota. He inherited the ''C'' on his sweater from Hejduk, who came back for another season but told the team he wanted to relinquish his role and be an assistant captain along with Paul Stastny.
So the team turned to Landeskog, naming him captain in September when he was 19 years, 286 days. According to the team, that makes him the youngest leader in NHL history, 11 days younger than Sidney Crosby was when he took over as captain of the Pittsburgh Penguins on May 31, 2007.
''All through last year, I was playing without pressure,'' Landeskog said. ''This year, I've got to step up and be even better.''
The Avs are counting on that.
''He's a 20-year-old kid, but he certainly plays like he's been in the league a long time,'' coach Joe Sacco said. ''He's in great shape, very fit, plays hard, plays with energy, plays hurt. He's well-respected by his teammates.
''Those are the qualities we're looking for.''
---
Follow Pat Graham on Twitter: http://twitter.com/pgraham34
---
---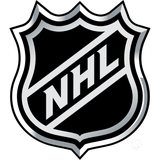 Get more from National Hockey League
Follow your favorites to get information about games, news and more
---