National Hockey League
National Hockey League
LA Kings coach: Who needs penalty boxes? Kiss 'em goodbye
Updated
Mar. 4, 2020 6:54 p.m. ET

Los Angeles Kings head coach Darryl Sutter is a smart hockey guy, and his latest idea might be able to get attention in the NHL.
After his team's practice on Wednesday, Sutter questioned the need for penalty boxes, and he made a compelling case.
"Still, it amazes me that's what they call it — the penalty box," Sutter said, per Jon Rosen of LA Kings Insider. "Like, what is that, the '€˜penalty box'? They should take the penalty box out, because you think about how much time there actually is sitting in the penalty box now, it's about 12 minutes total a game, right? Twelve minutes.
"They should sell those seats. ... There are so few penalties now. Why don't they just say, 'OK, you've got to sit on the bench,' or, 'You've got to sit on their bench for two minutes.' I don't get that. They've got like four guys sitting over there, and room for like six other people to sit. They're the best seats in the house, right at center ice. Like, if it was a football game, then that's the best seat."
Owners are always looking for ways to increase revenue, and Sutter's idea could help ticket sales, which is important for a gate-driven league such as the NHL.
As of Dec. 19, just five teams are averaging more than 13 penalty minutes per game, with the Philadelphia Flyers leading the league with 18 per contest.
Of course, if penalty boxes were ever taken out of NHL rinks, we would never see hilarious moments like this:
---
---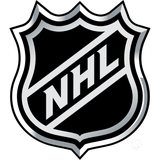 Get more from National Hockey League
Follow your favorites to get information about games, news and more
---