National Hockey League
National Hockey League
Kovalev, Huberdeau bridge age gap for Panthers
Published
Jan. 20, 2013 5:01 p.m. ET

Alex Kovalev's first NHL appearance came before Jonathan Huberdeau was born. For that matter, it even predates the first game in Florida Panthers' history.
He's a tad experienced, to put it mildly.
At 39, with his name already etched on the Stanley Cup and with 429 goals - and counting - to his credit, there isn't much more for Kovalev to prove on the ice. And at 19, with one goal and one career game under his belt, Huberdeau figures to still have plenty to learn about playing the game at its highest level.
So the Panthers decided to put them together on the same line for training camp. And the potential is already eye-popping.
Kovalev and Huberdeau both had three-point efforts in the Panthers' season-opening win over the Carolina Hurricanes on Saturday night. Kovalev is more than twice Huberdeau's age, and the players might hail from different eras, but an impressive training camp and solid opening-night together suggests that the Panthers might be on to something.
''You can tell he's a talented kid,'' Kovalev said.''He's really patient with the puck. He can hold on to it. Pretty strong on his feet and it's really fun to play with a player of that type. You know if you give it to him, you'll get the puck back. You're not worried about helping him out. He's strong enough to make the plays. That makes the job easier.''
In a way, Kovalev and Huberdeau are both dealing with high expectations.
Neither was with Florida last season when the Panthers ended a 12-year playoff drought by winning the Southeast Division title. If there was a knock on the Panthers a year ago, it was a lack of goal-scoring prowess, which was perhaps most notable in shootouts.
Huberdeau was the No. 3 pick in the 2011 draft, and has long been thought of as Florida's future. Kovalev, who wasn't in the NHL last season, wanted to prove that he can still play. Together, one might help the other live up to those standards.
''It's great. They're coming along. They have some chemistry,'' Panthers defenseman Brian Campbell said. ''They're smart players. Everybody wants to play with smart players.''
Campbell's assessment of Kovalev: ''He definitely has some stuff left and can bring stuff to our game.''
And his thoughts on Huberdeau: ''Sometimes you don't notice him and all of a sudden it's in the back of the net or he makes a great play.''
Take the excitement of coming off a playoff season, and add a second line like Kovalev and Huberdeau being centered by Peter Mueller to that mix, and it's easy to see why the Panthers have big hopes in 2013.
''For sure, it's crazy,'' Huberdeau said. ''Having the chance to be on the same line, he's a great player, Mueller's a great player too, and it's crazy to be on the line with them.''
Kovalev wasted no time making an impression on his teammates.
During training camp, no shortage of Panthers - forwards, defensemen and goaltenders - raved about Kovalev's skills. Defenseman Keaton Ellerby found out there's more to him than just fancy stickwork.
On the first day of camp, Kovalev and Ellerby collided. Ellerby went flying.
''It was like running into a wall,'' Ellerby said.
''All that Russian training,'' Kovalev responded.
The Panthers and Kovalev had been talking for a while before finally getting together on a deal to give him a tryout for camp. By the end of the first practice, it became apparent that the tryout contract wouldn't be Kovalev's last with Florida.
''I can still stickhandle. I can still skate. I can still make plays. Otherwise, I wouldn't be here,'' Kovalev said. ''I'd be wasting my time and someone else's time. I know I can match anybody in this locker room. I can still play this game. That's why I'm here.''
He's also here to be a mentor of sorts.
Kovalev pulled Huberdeau aside before Saturday night's opener for a quick pep talk, someone with about 20 more years and 1,300 more games of experience deciding to offer a bit of wisdom about how to truly make the jump from juniors to the NHL.
''I said to him, the game is the same,'' Kovalev said. ''Maybe just a faster pace, maybe bigger guys, but the game is still the same.''
Huberdeau's first shot after that chat? His first NHL goal, a play set up in large part by Kovalev.
The Panthers kept rolling from there, winning their opener 5-1.
''Kovi missed a year and came back,'' Hurricanes coach Kirk Muller said. ''And he looked like the guy I saw in Montreal.''
Huberdeau was reminded of those Kovalev days as well. Huberdeau grew up around Montreal, where he closely studied the way Kovalev played the game with the Canadiens, with whom he played from 2004 through 2009.
He has a little better view of the way Kovalev plays now.
''Every time he'd take a slap shot, it would go in,'' Huberdeau said. ''I remember one time he got hit, lost his glove and just went around the guy and kept the puck. That was unbelievable. He can do a lot of stuff on the ice.''
Apparently, he still can. And in this 48-game regular season, his skill might go a long way.
''We just have to play every game like it's our last game, like a playoff game, and that's what it's going to be, I think,'' Kovalev said. ''For me, I'm in good shape, and I don't see a problem keeping up with these guys.''
---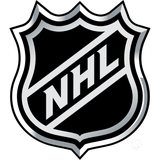 Get more from National Hockey League
Follow your favorites to get information about games, news and more
---