National Hockey League
National Hockey League
Kostitsyn making noise in Nashville
Published
Dec. 15, 2010 12:00 a.m. ET

When the Canadiens traded Sergei Kostitsyn to the Nashville Predators last June, the most important player Montreal got back was his brother, Andrei.
That was the running joke in Montreal for a while this year, as Andrei Kostitsyn played some of his best hockey in a long time after the team shipped out his younger sibling. As it turns out, the Preds may have gotten a pretty decent Kostitsyn in the swap, too.
Nashville shipped fourth-liner Dustin Boyd and goalie Dan Ellis — right before the latter became a UFA — to Montreal for Sergei Kostitsyn in the hopes a troubled young player could turn his career around with the benefit of a change of scenery and a little anonymity.
The deal basically had no downside for the Preds, a team always starved for skill that targeted an underachiever with an expiring contract and banked on improvement.
Through 19 games, this looked like a classic no harm, no foul transaction. Kostitsyn had scored twice and been a healthy scratch once, inching ever closer to a happy career in the Kontinental League. Then the calendar flipped to December and things started to click for the 23-year-old.
Kostitsyn, playing left wing alongside center Marcel Goc and right winger Martin Erat, has strung together a career-high six-game point streak on the strength of two goals and six assists. Yes, that's a very small sample size and that sound you heard was Sidney Crosby snickering. Then again, it may also have been the collective voice of Preds fans and management reminding you nobody has ever questioned Kostitsyn's skill level; it's the young man's interior characteristics that were constantly skewered.
His troubles in Montreal were well documented, from initially walking out on the team last October after being sent to the minors, to he and his brother being linked with less-than-reputable characters away from the rink.
A trade to Nashville, where stability trumps shenanigans every time, represented an intriguing new opportunity.
Kostitsyn's skill set is a unique mix because he's basically equal parts playmaker and triggerman. And while nobody is going to mix him up with Milan Lucic any time soon, he's also never shied away when things got a little spirited.
A bruised foot from Monday night's game isn't expected to slow Kostitsyn for long, if at all. That means it might be worth tuning into the Preds to see if his recent success is the rise of a reclamation project or just a flicker of production from a player with enough talent that it sometimes can't help but bubble to the surface.
Ryan Dixon is a writer and copy editor for The Hockey News magazine, the co-author of the book Hockey's Young Guns and a regular contributor to THN.com. His blog appears Wednesdays.
For more great profiles, news and views from the world of hockey, subscribe to The Hockey News magazine.
---
---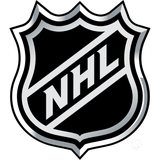 Get more from National Hockey League
Follow your favorites to get information about games, news and more
---