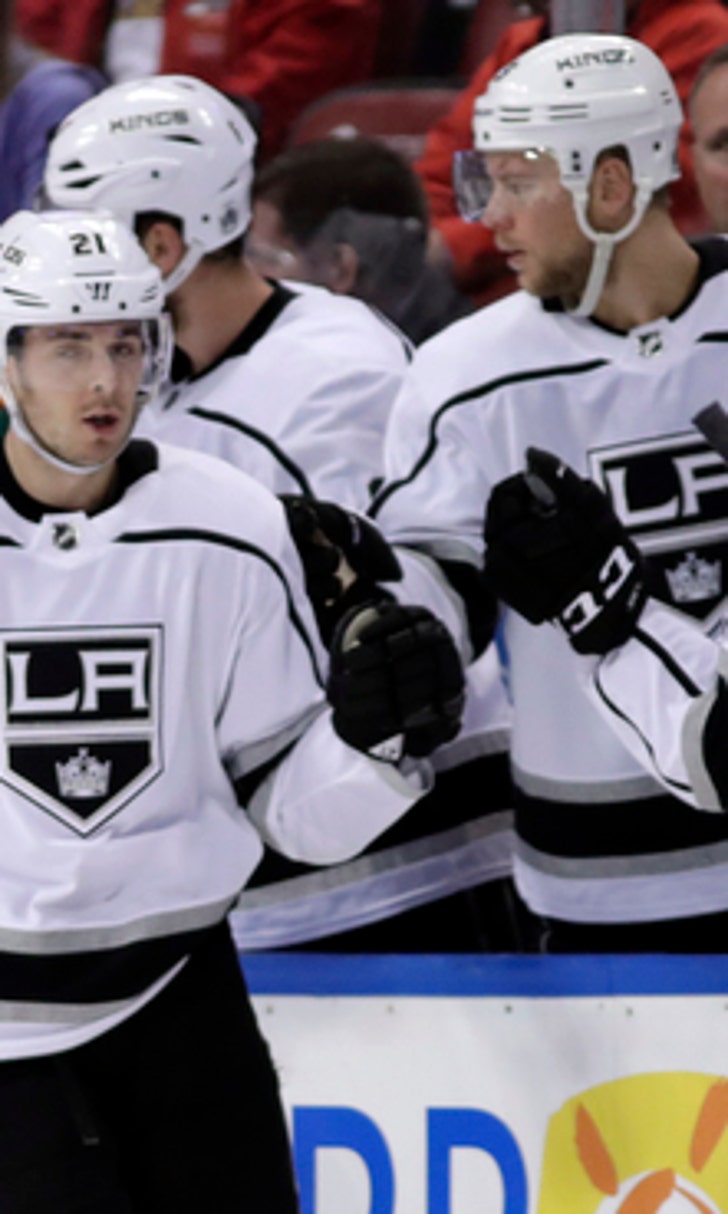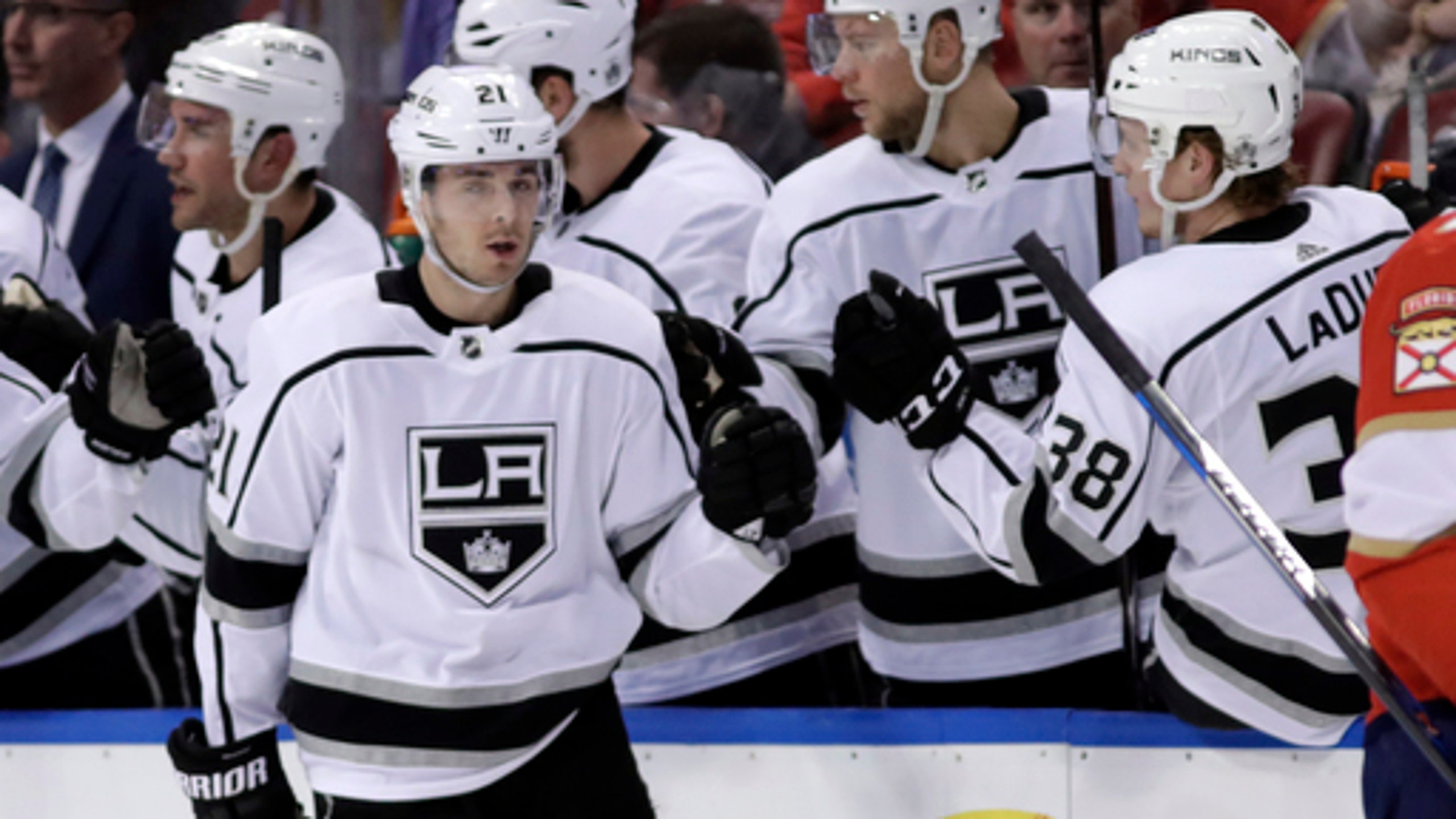 Kopitar scores 22nd goal, Quick makes 35 saves to lead Kings
February 9, 2018
SUNRISE, Fla. (AP) Jonathan Quick got back on the winning track - at the Florida Panthers' expense.
Quick made 35 saves, Anze Kopitar scored his 22nd goal and the Los Angeles Kings beat the Panthers 3-1 on Friday night for their third straight victory.
Quick was 1-7 in his previous eight starts and had given up five goals in each of his past two.
''I thought he was a calming force for us back there,'' Kings coach John Stevens said. ''He just looked like he was really solid and comfortable in the net, and I think he gave us a lot of confidence by him playing that way.''
For his part, Quick wasn't attaching any special significance to his performance.
''Just another game. We were able to win it,'' Quick said. ''Got two points.''
Jonny Brodzinski scored the go-ahead goal, and Nick Shore also connected for the Kings. Derek Forbort had three assists.
Aaron Ekblad scored for the Panthers, and Harri Sateri made 23 saves. They had won four in a row.
''We were right there and made a couple mistakes,'' Sateri said. ''They played a good game. They were hard to play against. You have to give them credit, too.''
With James Reimer now healthy and Roberto Luongo starting to practice, the Panthers have some decisions to make in goal.
''Harri's done a heck of a job for us but we've got some goalies that are healthy, and we've got to get them back in action, too,'' Panther coach Bob Boughner said.
Kopitar stretched the Kings' lead to 3-1 just 25 seconds into the third. Kopitar took a pass from Alex Iafallo in the low slot and redirected the puck past Sateri.
Brodzinski put the Kings ahead 2-1 when he backhanded a shot that bounced off the Panthers' Denis Malgin and past Sateri with 3:57 left in the second.
With 4:26 left in the third, Kings center Trevor Lewis was driven into the boards by Jared McCann. Lewis lay motionless on the ice for a minute or so. He later skated off the ice and to the locker room with the assistance of the trainer.
''I think he's going to be fine, but not sure. Kind of a scary-looking play there, but hopefully he's fine,'' Stevens said.
The Kings tied it at 1 on Shore's goal. Shore took a backhanded pass from Andy Andreoff in the left circle, worked the puck into the slot, and fired a shot over Sateri's glove at 3:09 of the second period.
Shore was a healthy scratch the past two games.
''Anytime you're out of the lineup, you're kind of just waiting to get back,'' Shore said. ''All you can do is be ready for a chance. It's nice to go out there and get two points tonight.''
Ekblad's power-play goal gave the Panthers a 1-0 lead. Ekblad grabbed a rebound that came off the end boards at the left side of the crease and put the puck over Quick's shoulder with 8:28 left in the first period.
Notes: Kings D Alec Martinez returned after missing two games with a lower-body injury. ... The Kings played the first game of a seven-game trip. ... The Panthers sent rookie goalie Samuel Montembeault, to Springfield of the AHL on Thursday to make room for the return of James Reimer. Luongo practiced Thursday for the first time since he suffered a groin injury on Dec. 4 against the New York Islanders.
UP NEXT
Kings: At Tampa Bay on Saturday night.
Panthers: At Edmonton on Monday night.
---
---