National Hockey League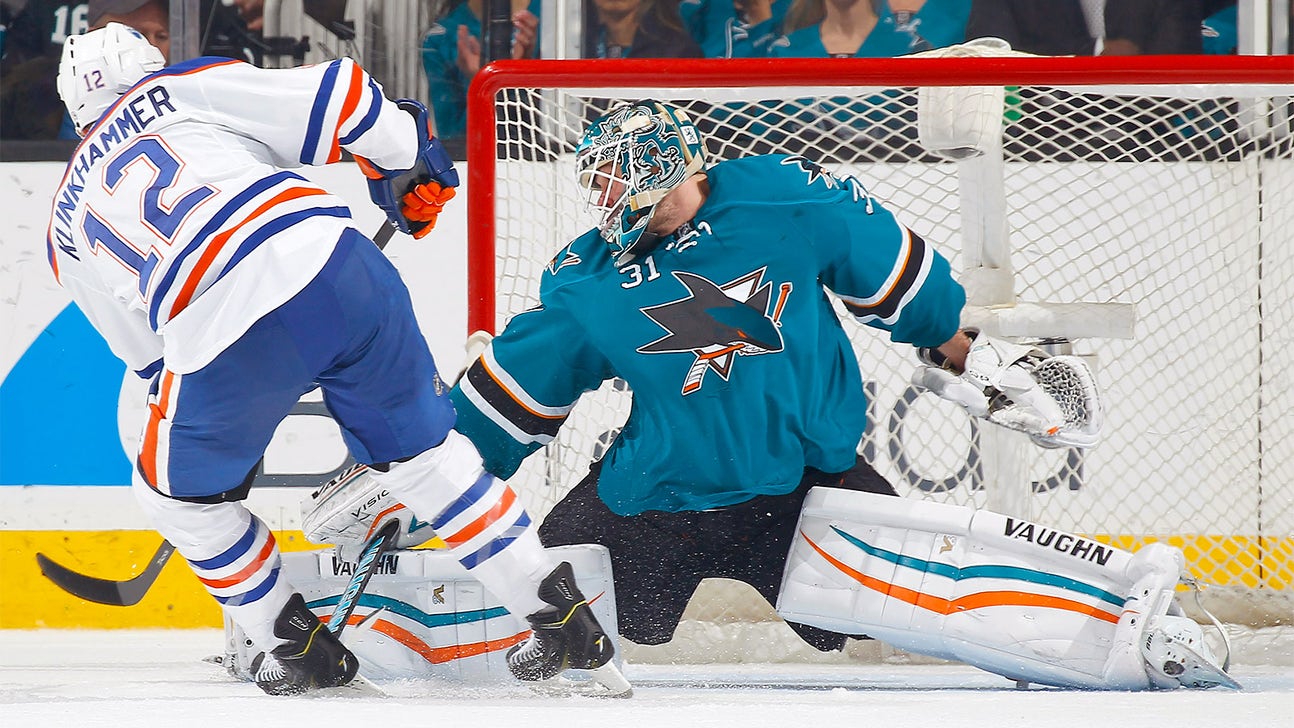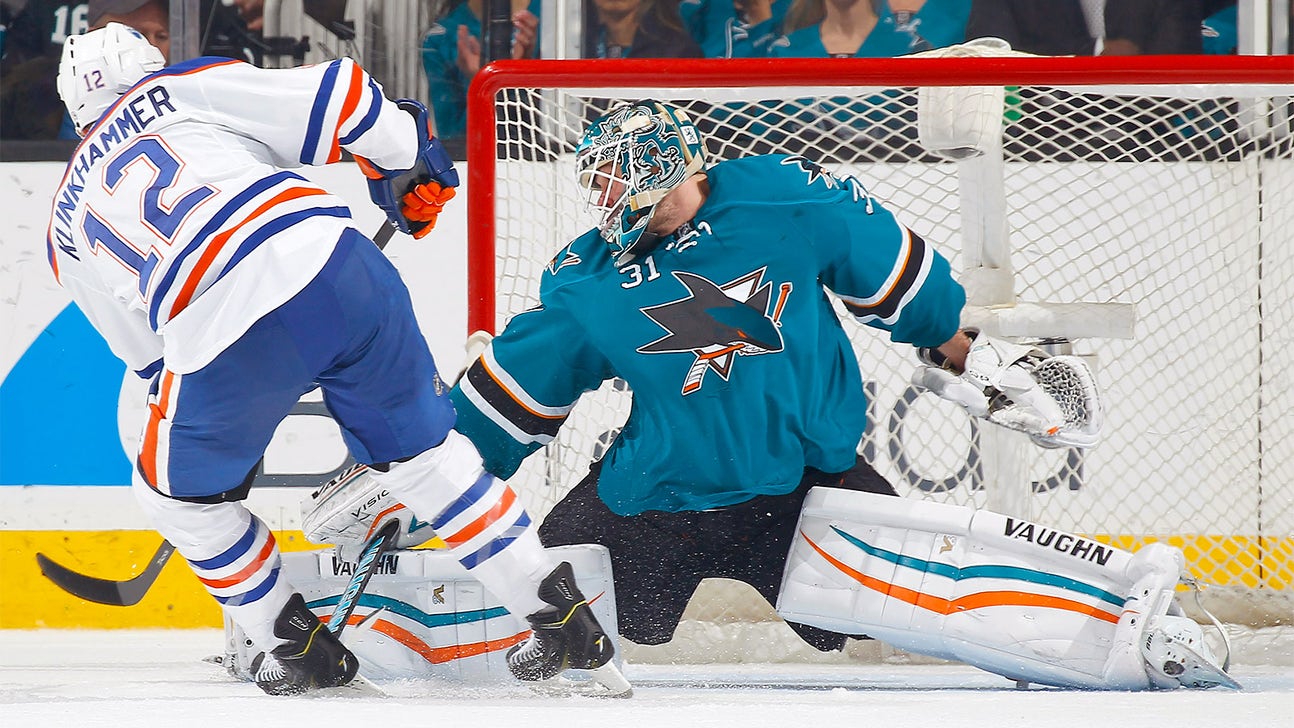 National Hockey League
Klinkhammer goal lifts Oilers over Sharks in 13th round of shootout
Published
Feb. 3, 2015 2:10 a.m. ET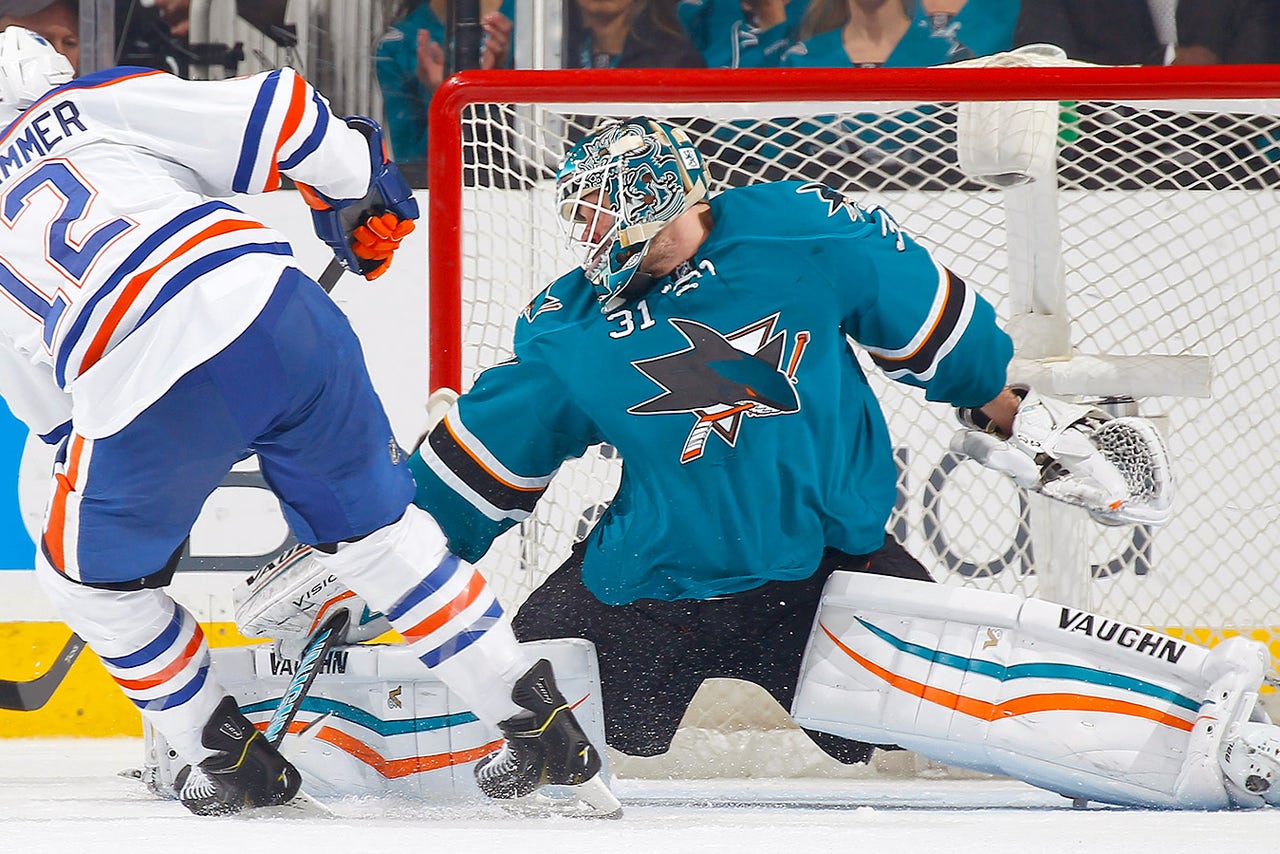 Defensive lapses, a blown late lead and an inability to score in the shootout left the San Jose Sharks wondering why they keep losing to teams at the bottom of the standings.
Jordan Eberle had two goals in regulation and Rob Klinkhammer scored in the 13th round of the shootout to help the Edmonton Oilers snap a 15-game losing streak in California by beating the Sharks 5-4 on Monday night.
After winning three straight against the past two Stanley Cup winners and the team with the best record in the NHL — Los Angeles, Chicago and Anaheim — the Sharks struggled once again against one of the league's bottom dwellers in what has become an all-too-familiar pattern this season.
The Sharks are 7-0-2 against the four teams currently in first place in their divisions, but have now lost eight of 13 games against the bottom six teams in the league.
"It's tough," forward Logan Couture said. "It's been that way for a while for us. I wish we could explain it. If we all knew the reasons why then it wouldn't happen."
Justin Schultz tied the game with 2:37 remaining and Derek Roy also scored for the Oilers, who last won in the Golden State on April 1, 2012, when they beat Anaheim 2-1.
Edmonton had since lost five games each in San Jose, Los Angeles and Anaheim before breaking through against the Sharks.
Viktor Fasth made 33 saves, robbing Joe Pavelski of a potential hat trick in the closing seconds of regulation and stopping 12 of 13 shots in the shootout.
"What a great hockey game," Oilers coach Todd Nelson said. "We stuck with it and got rewarded. There were a lot of solid efforts. We faced some adversity there. ... They earned their goals. Overtime was exciting. Vic was outstanding, especially in the shootout."
Scott Hannan and Matt Tennyson also scored for the Sharks, who had a three-game winning streak snapped to provide a dismal ending to what had been a strong seven-game homestand. Antti Niemi made 36 saves.
Brent Burns and Ryan Nugent-Hopkins traded goals in the fifth round of the shootout and that was all either team would get until Klinkhammer ended it by beating Niemi on the first shootout attempt of his career.
"I was laughing the whole time," Klinkhammer said. "I thought it was hilarious. And then I got the call and got lucky enough to get it into the net. I think we ran out of forwards so I had to go. I tried to move the puck a little bit to change the angle and open some holes. I was having fun with it. There's really not a lot of pressure."
The Sharks looked as though they would avoid another loss to a lesser team when they got goals from Hannan and Tennyson in the first four minutes of the third period to tie the game at 3.
Pavelski then gave San Jose the lead when he took a pass at the side of the net from Brent Burns and beat Fasth for his 27th goal of the season.
But the Oilers tied it late when Schultz beat Niemi on a shot that deflected off Couture's stick to force overtime and Fasth took over from there.
After falling behind 1-0 on Pavelski's early power-play goal, the Oilers got two goals from Eberle and one from Roy to take a 3-1 lead into the third.
"We can't be all over the map," Sharks coach Todd McLellan said. "We had one line I thought tonight that played well, one line. We had too many passengers. It's what you get when you don't come and play as a full team."
NOTES
Joe Thornton tallied his 600th assist with San Jose on Pavelski's second goal. ... The Sharks had an apparent goal by Tomas Hertl waved off in the final minute of the first period because James Sheppard interfered with Fasth. ... Oilers F Taylor Hall, who missed the previous three games with a foot injury, re-injured his foot and left the game early. Benoit Pouliot also left with a foot injury. 
---
---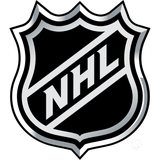 Get more from National Hockey League
Follow your favorites to get information about games, news and more
---