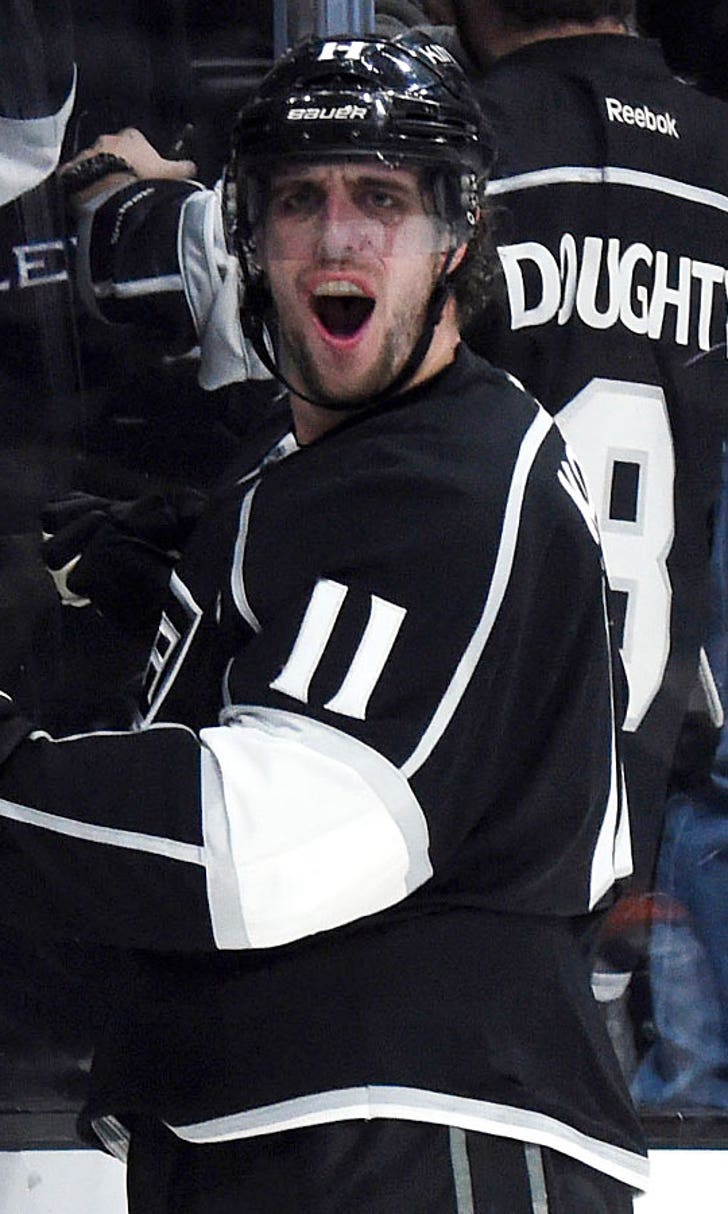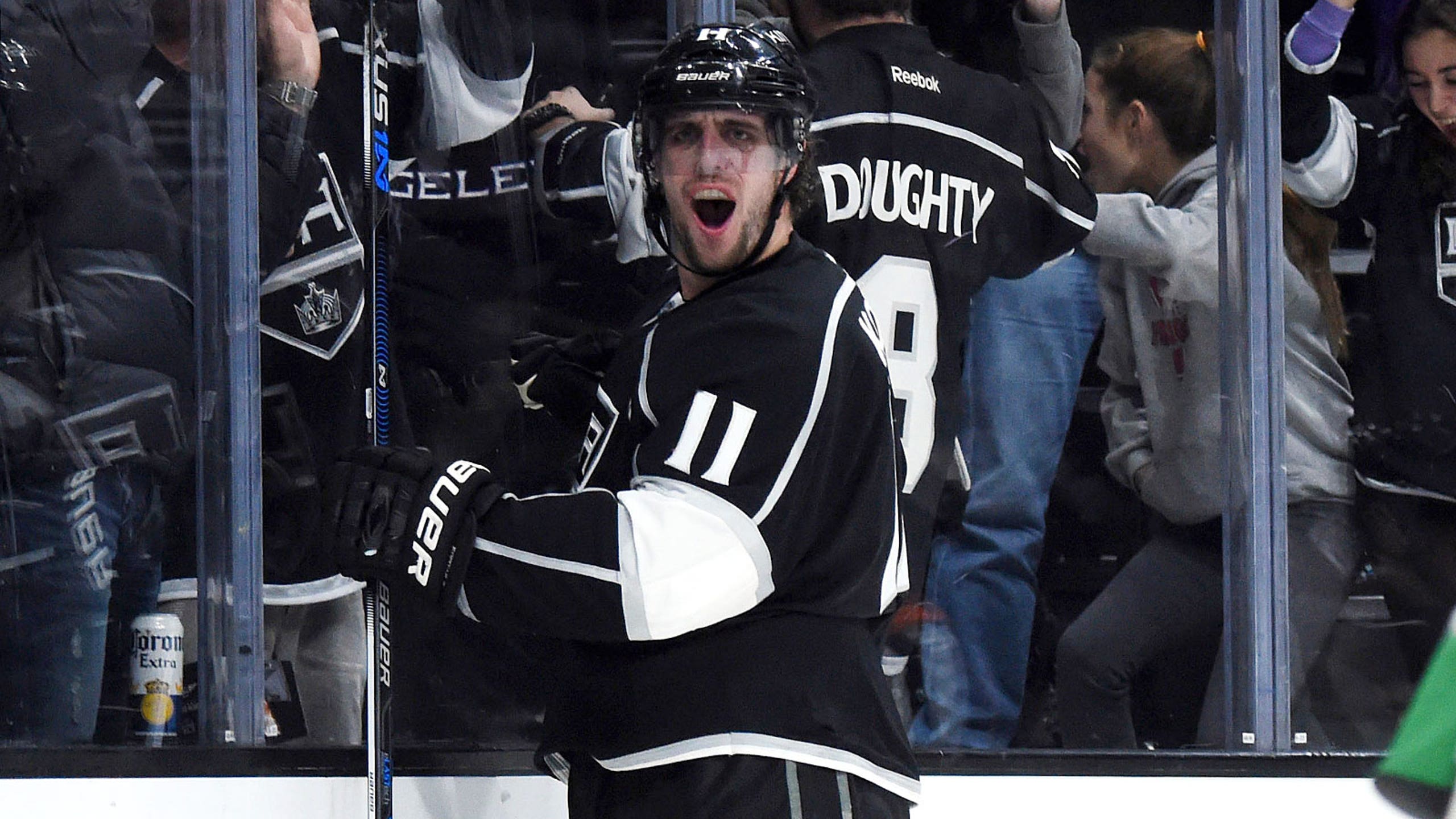 Kings lock up Anze Kopitar in 8-year, $80M contract extension
BY Allyssa Lee • January 16, 2016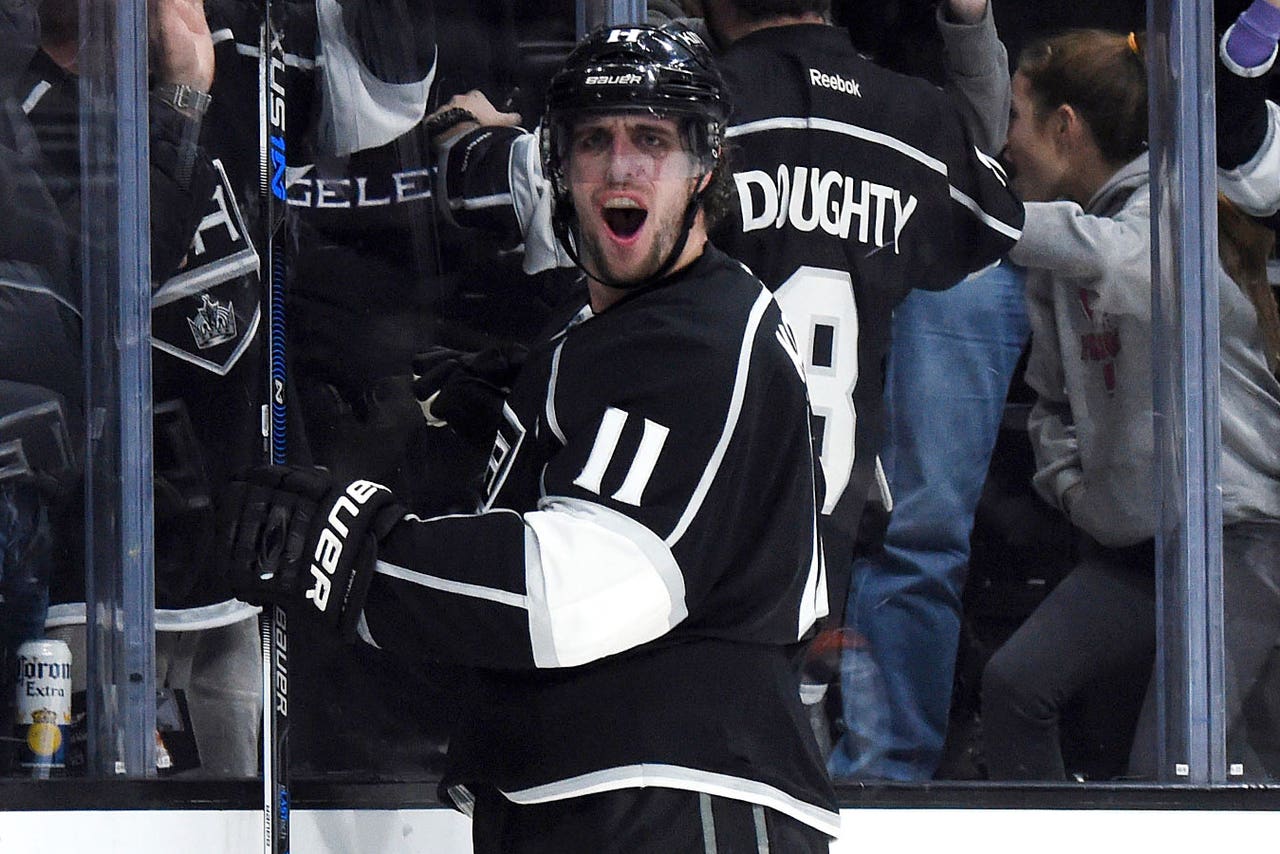 All hail Anze Kopitar, the once and future King. 
After lengthy negotiations, the 28-year-old center and the Kings have agreed to an eight-year, $80 million contract extension, securing Kopitar's stay in Los Angeles through the 2023-24 season, the team announced Saturday. 
Kopitar's $10 million a year makes him one of the NHL's highest-paid players, behind only the Chicago Blackhawks' Jonathan Toews and Patrick Kane, who make $10.5 million. 
"He's worth every penny of it," Kings coach Darryl Sutter said. "A guy that's good enough to do that, you win championships with players like that. ... A guy like Kopitar, his best years are in front of him. Guys get rewarded for winning Stanley Cups, and when they're with one franchise for that period of time, when you've won Cups, then everybody is looking forward to the next part with them."
Turns out being Los Angeles royalty suits Kopitar. The Slovenian hockey player and three-time All-Star has been the Kings' leading scorer in each of the past eight seasons. Kopitar has racked up 230 goals and 415 assists in 725 games and two Stanley Cup championships with the team, who drafted him with the 11th overall pick in 2005.
Kopitar has a no-movement clause in the first four seasons of the deal and a limited no-movement clause for the final four seasons requiring him to submit a list of seven teams acceptable for a trade.
"I've expressed throughout the process that I'd like to stay here," Kopitar said after the Kings' 5-3 loss to Ottawa on Saturday. "When it's finalized, it's obviously some sort of relief and a very nice feeling.
"For me, [the new contract is] not going to change my game," Kopitar stated. "It's not going to change my mindset. It's the same way: Be the best you can be, help your team win."
The Associated Press contributed to this report. 
---
---