National Hockey League
National Hockey League
Kings-Blues Preview
Updated
Mar. 4, 2020 5:30 p.m. ET

(AP) - Beating the Boston Bruins 9-2 in the first game of their longest road trip of the season was a statement victory for the Los Angeles Kings.
Since that dominating performance, plenty of questions have followed.
The Kings have lost three of their past four, scoring a total of seven goals in the process. Figuring out what's wrong is the focus as they face the St. Louis Blues on Thursday night before ending the trip Saturday in Nashville.
''We've done a lot of good things,'' defenseman Jake Muzzin said after a 3-1 loss to NHL-leading Washington on Tuesday. ''Maybe we scored too many goals in Boston, and now we're coming up a little short. We've just got to capitalize on some chances.''
Even though capitalizing when it counts is what the Kings are used to doing, the state of the road trip isn't so bad despite a 2-3-0 record. Aside from a 5-2 loss to the New York Islanders, coach Darryl Sutter said his Kings have ''played as good as we can.''
Maybe playing so well against Boston and even scoring five in an overtime victory over the Rangers somehow altered Los Angeles' scoring touch. Norris Trophy candidate Drew Doughy wondered if the Kings ''wasted'' their goals in the Bruins and Rangers games.
A seven-goal blowout can also be chalked up as an aberration.
''That nine-goal game was something I've never witnessed as an L.A. King,'' Doughty said. ''Not that that was a fluke or anything like that, but that night the bounces were just going our way and we were playing good hockey. For the most part, we're going to win games 2-1 or 3-2 and we're happy with that. We'd like to be the highest-scoring team in the NHL, but we realize that it might not go that way.''
The Kings (33-20-3) are ninth in the league in scoring and have plenty of offensive talent in Doughty, centers Anze Kopitar and Jeff Carter and wingers Milan Lucic and Tyler Toffoli. They're missing potent winger Marian Gaborik, who suffered an apparent knee injury early in Friday's game against the Rangers.
Los Angeles still has many core pieces from winning the Stanley Cup in 2012 and 2014, so players won't use injuries as an excuse. And even if the Kings are playing well, their once-sizable Pacific Division lead has shrunk to three points over Anaheim and four over San Jose.
''We're in the situation where we need to find points,'' captain Dustin Brown said. ''There's definitely areas we can improve on, so that's something we need to focus on in practice... They're not huge adjustments we need to make, but it's the little things this time of year that are hugely important.''
The Kings are 4-7-0 over the past several weeks, a rough patch that isn't cause for panic. But the lack of goals lately is troublesome.
''We've got to score,'' Doughty said. ''Guys on our team are getting a lot of chances where we're going to the net; we're doing the right things that create chances. But the bottom line we've got just to bear down and put them in. We've been struggling to score lately, and it's been hurting us.''
It could be tough to get untracked against the stingy Blues (33-17-9), who have surrendered 10 goals in seven games this month as their penalty kill has gone 31 for 32. They're allowing a Western Conference-low 2.29 goals per game this season.
They held the West's top offense to a season-low 18 shots Tuesday in a 2-1 overtime win over Dallas.
Brian Elliott made his 15th consecutive start, a span in which he's 10-3-2 with a 1.67 goals-against average.
''I think we're taking the momentum and the good feeling and that swagger we've had in the past that when we play our game nobody can beat us,'' Elliott said. ''I think having that attitude is huge for us.''
Defenseman Kevin Shattenkirk netted the winner on the power play, and Jaden Schwartz scored his second goal in three games since missing nearly four months with a fractured ankle. St. Louis has won all three after losing four of six.
These teams have split two matchups this season, with each winning on the road. Elliott had 26 saves and stopped six of seven shootout attempts in a 2-1 victory Jan. 9 in the last meeting after shutting out the Kings in his previous two games against them.
---
---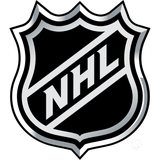 Get more from National Hockey League
Follow your favorites to get information about games, news and more
---