National Hockey League
National Hockey League
Kings 6, Devils 1
Published
Jun. 12, 2012 9:22 a.m. ET

Dustin Brown practically snatched the Stanley Cup away from NHL Commissioner Gary Bettman, skating directly to center ice and thrusting it skyward.
Forgive his haste. The Los Angeles Kings' captain had only been waiting his whole life for this moment. The Kings' long-suffering fans had been waiting nearly 45 years for somebody to lift that 36-pound silver trophy and remove the burden on a franchise that had never won an NHL title.
Brown, MVP goalie Jonathan Quick and the late-blooming Kings never flinched under all that weight. After an unbelievable postseason run that ended in a triumphant flurry of blood, sweat and power-play goals in Game 6, they're all champions.
Jeff Carter and Trevor Lewis scored two goals apiece, Quick finished his Conn Smythe Trophy-winning performance with 17 saves, and the Kings beat the New Jersey Devils 6-1 Monday night, becoming the first eighth-seeded playoff team to win the Stanley Cup finals.
When Lewis scored into Martin Brodeur's empty net with 3:45 to play, the Kings' decades of tension and frustration finally turned into raw anticipation. After 45 years of existence, one tumultuous regular season and two missed chances to clinch the Cup, the Kings knew they were about to be champions for the first time.
Even the sober, serious Quick got happy.
''You get that four-goal lead, you know, it's hard for it not to creep into your head a little bit,'' he said. ''That's when you take a big, deep breath, relax a little bit, and know it's going to happen.''
The Kings can exhale. They're reigning over the NHL for the first time.
Brown had a goal and two assists for Los Angeles, which ended its spectacular 16-4 postseason run in front of a crowd including several dozen Kings faithful who have been at rinkside since the team's birth in the Second Six expansion in 1967.
''Every single guy worked so hard for us this season,'' said defenseman Drew Doughty, who began the year as a contract holdout and finished with six points in the finals, including two assists in the clincher. ''Everyone deserves this. We got used to each other, we developed a chemistry, and we just went sailing from there.''
After taking a 3-0 series lead and then losing two potential clinching games last week, the Kings finished ferociously at Staples Center just when the sixth-seeded Devils appeared capable of matching the biggest comeback in finals history.
One penalty abruptly changed the tone of the series. Brown, Carter and Lewis scored during a five-minute power play in the first period after Steve Bernier was ejected for boarding Rob Scuderi, leaving the veteran defenseman in a pool of blood. Quick took it from there, finishing a star-making two months by allowing just seven goals in six finals games.
''You never know. You get to the dance, you never know what's going to happen,'' Brown said. ''We calmed down after losing two. It was the first time we had done that all playoffs, and we finally got off to a good start.''
Rookie Adam Henrique ended Quick's shutout bid late in the second period after the Kings had built a 4-0 lead, but Lewis and Matt Greene added late goals. Brodeur stopped 19 shots for the Eastern Conference champion Devils, just the third team to force a Game 6 in the finals after falling into an 0-3 hole.
''It's disappointing, but it's been a great season for the Devils,'' the 40-year-old Brodeur said. ''We came a long way to challenge for the Stanley Cup from not making the playoffs last year. There's only one team that can win. It's not us this time, but we're proud of what we've done.''
The Kings steamrolled everyone in their path after barely making the playoffs, eliminating the top three seeds in the Western Conference in overwhelming fashion as they matched the second-fastest run to a title in modern NHL history. Although the Devils gave them a little trouble, the Kings boasted a talented, balanced roster that peaked at the absolute perfect time under midseason coaching hire Darryl Sutter.
Quick is the third American-born Conn Smythe winner, adding one more dominant game to a run in which he set NHL records for save percentage (.946) and goals-against average (1.41) among goalies who played at least 15 postseason games.
Brown, just the second American-born captain to raise the Cup after Dallas' Derian Hatcher, capped his own impressive playoff work by finishing with 20 points, tied for the postseason scoring lead with linemate Anze Kopitar. And don't forget: Brown accomplished what even Wayne Gretzky couldn't do in eight years in Los Angeles by lifting the Cup.
Brown handed off the trophy to Willie Mitchell, the 35-year-old defenseman who had never won a title. Mitchell gave it to long-injured and recently returned forward Simon Gagne, who nearly tripped before raising the Cup for the first time.
Sutter, the stone-faced Alberta farmer from a family of hockey-playing brothers, smiled like a kid at his first chance to lift the prize. Later, Brown and Justin Williams sat their crying children in the Cup, and Kopitar - the first Slovenian NHL champion - raised it while wearing a gold crown on his head.
After going on a 12-2 tear to the Western Conference title, the Kings won the first two games of the finals in overtime by identical 2-1 scores in New Jersey. Los Angeles then flattened the Devils 4-0 in Game 3, but missed its first chance to clinch on home ice in New Jersey's 3-1 win in Game 4.
The Devils then beat Los Angeles 2-1 in Game 5, earning another cross-country trip after becoming the first team since 1945 to win twice after falling behind 0-3 in the finals.
The Kings were the West's bottom seed after failing to clinch a playoff berth until right before their 81st game, but only because they underachieved for much of the season, spending most of it as the NHL's lowest-scoring team. The talent coalesced under Sutter, who replaced the fired Terry Murray shortly before Christmas and turned Los Angeles into a competent offensive club by late February.
Five years after the Anaheim Ducks won California's first Stanley Cup, the Golden State's oldest team raised the second. The Kings also are the first team to win the Cup at home since those Ducks, and their fans appreciated the Hollywood touch.
Despite coming off their first back-to-back losses of the playoffs, the Kings started with impressive energy in Game 6, getting most of the good early scoring chances - and then they got the break they needed when Bernier pushed Scuderi headfirst into the boards behind Quick's net. Scuderi stayed motionless for quite a while, eventually heading to the dressing room after leaving plenty of blood from his lacerated nose.
Bernier, a 27-year-old journeyman and depth forward with two goals in 24 playoff games this season, went to the locker room. The Devils complained Jarret Stoll received no penalty for checking Stephen Gionta into the boards between the benches a moment earlier.
''I wish I could take that play back,'' Bernier said. ''I didn't want to hurt my team. I wanted to help them. This is extremely hard. It's been a long playoff run for us. To finish on that note, it's not fun for sure. But there's nothing I can do now.''
Brown scored 53 seconds into the power play, slickly redirecting Doughty's low pass in front for his first goal since the Western Conference finals opener. Carter then deflected home his seventh goal of the postseason after Brown walked the puck out of the corner and fired a shot at Brodeur's glove side while skating away from the net.
With the Los Angeles crowd on its feet, the Kings added another as rookie Dwight King ferociously drove the net and left a rebound for Lewis, who tucked it home for his first goal in 18 games. Staples Center was deafening for the rest of the first period, and Los Angeles went up 4-0 just 90 seconds into the second when Brown found Carter unchecked in the slot for a one-timer.
''It's pretty awesome,'' Sutter said. ''It's the feeling of seeing them so happy, the work that you go through. The first thing you think about as a coach - these guys are all young enough, they've got to try it again.''
NOTES: Linemates Brown and Kopitar finished tied for the NHL postseason scoring lead with 20 points in 20 games, and fellow first-liner Williams had 11 points in the final 14 games, finishing with 15 points. ... New Jersey LW Ilya Kovalchuk, who spurned the Kings' advances two years ago to sign with the Devils, managed just one empty-net goal in six finals games. Captain Zach Parise scored his only finals point on a Game 5 goal off a misplay by Quick. ... My Chemical Romance attended the game. Their song, ''Welcome to the Black Parade,'' has become the black-jerseyed Kings' unofficial anthem after its incorporation into a clever pregame video featuring photos of several Kings as kids.
---
---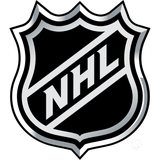 Get more from National Hockey League
Follow your favorites to get information about games, news and more
---