National Hockey League
National Hockey League
KHL chief vows to rebuild stricken team
Published
Sep. 8, 2011 1:00 a.m. ET

The Russian ice hockey team whose players were killed in a plane crash will be rebuilt in time to take part in this year's Kontinental Hockey League season, according to the league leader.
All but one of the 28 Lokomotiv Yaroslavl players traveling to Belarus for their first game of the season was killed when their Yak-42 jet crashed on Wednesday.
KHL chief Alexander Medvedev said Thursday that each team in the league should volunteer up to three players each toward building a new Lokomotiv squad. He says it will free up between 40 and 45 players for Lokomotiv to pick.
''The 18 KHL clubs whose representatives I have managed to speak with have supported this proposal,'' Medvedev said in remarks to Atlant Mytischi hockey club's press service.
Medvedev said up to 35 players have already put their names forward to join Lokomotiv, but he didn't specify any names.
He said one idea was for players' salaries to be underwritten by the teams from which they had been transferred to Lokomotiv for the duration of one season.
''This is still an unofficial decision, but it has been supported by everbody, and many are putting this idea forward themselves,'' Medvedev said in televised remarks.
Along with recruiting from other clubs, Medvedev said Lokomotiv will promote five players from its youth team.
The KHL is an international club league that features 24 teams from Russia, Belarus, Kazakhstan, Latvia and Slovakia.
Lokomotiv is a leading force in Russian hockey, winning the Russian League championship in 1997, 2002 and 2003. The team finished third in the KHL last season.
Among those killed in Wednesday's crash were Lokomotiv coach and NHL veteran Brad McCrimmon, a Canadian; assistant coach Alexander Karpovtsev, one of the first Russians to have his name etched on the Stanley Cup as a member of the New York Rangers; and Pavol Demitra, who played for the St. Louis Blues and the Vancouver Canucks and was the Slovakian national team captain.
Other standouts killed were Czech players Josef Vasicek, Karel Rachunek and Jan Marek, Swedish goalie Stefan Liv, Latvian defenseman Karlis Skrastins and defenseman Ruslan Salei of Belarus.
Russian player Alexander Galimov survived the crash along with a crew member. Galimov was transferred Thursday to the Vishnevsky Institute in Moscow, around 150 miles southwest from the site of the crash.
Andrei Alexeyev, a doctor in the institute's burns department, said Galimov has gained consciousness and was able to speak to his father.
Treatment ''will be a complex process. Round-the-clock diagnostics will be needed, and we must prevent any infections,'' Alexeyev said.
Officials said Russian player Alexander Galimov survived the crash along with a crew member. Galimov's condition is said to be critical.
Medvedev's suggestion of resurrecting Lokomotiv by recruiting players from other teams has a precedent in Soviet history.
In 1979, a plane heading from the Soviet republic of Uzbekistan to Minsk carrying the Pakhtakor Tashkent soccer team collided with another passenger aircraft, killing 178 people. Seventeen members of the Pakhtakor team were killed.
After the crash, all Soviet topflight sides gave up three players to Pakhtakor so the club could play in the national championship. Pakhtakor also was guaranteed exemption from possible relegation for three seasons.
On Wednesday evening, Yaroslavl governor Sergei Vakhrukov addressed a crowd of some 3,000 mourning fans outside the Lokomotiv stadium and promised the team would be rebuilt. But that vow prompted anger from some fans over a perceived lack of respect for the dead.
KHL games planned for the weekend have been postponed. Games will resume Monday, the KHL said in a statement on its website.
A memorial ceremony for victims of the crash will be held Saturday at Lokomotiv Yaroslavl's hockey arena.
---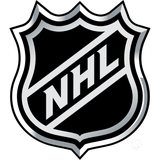 Get more from National Hockey League
Follow your favorites to get information about games, news and more
---