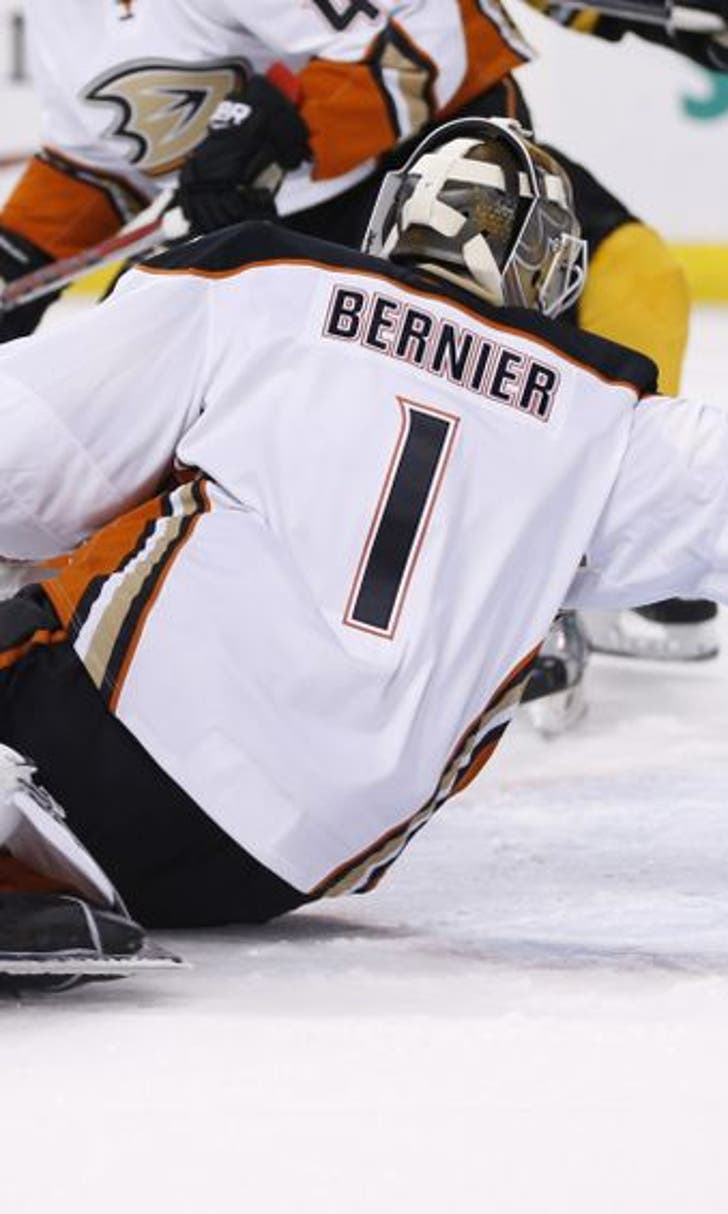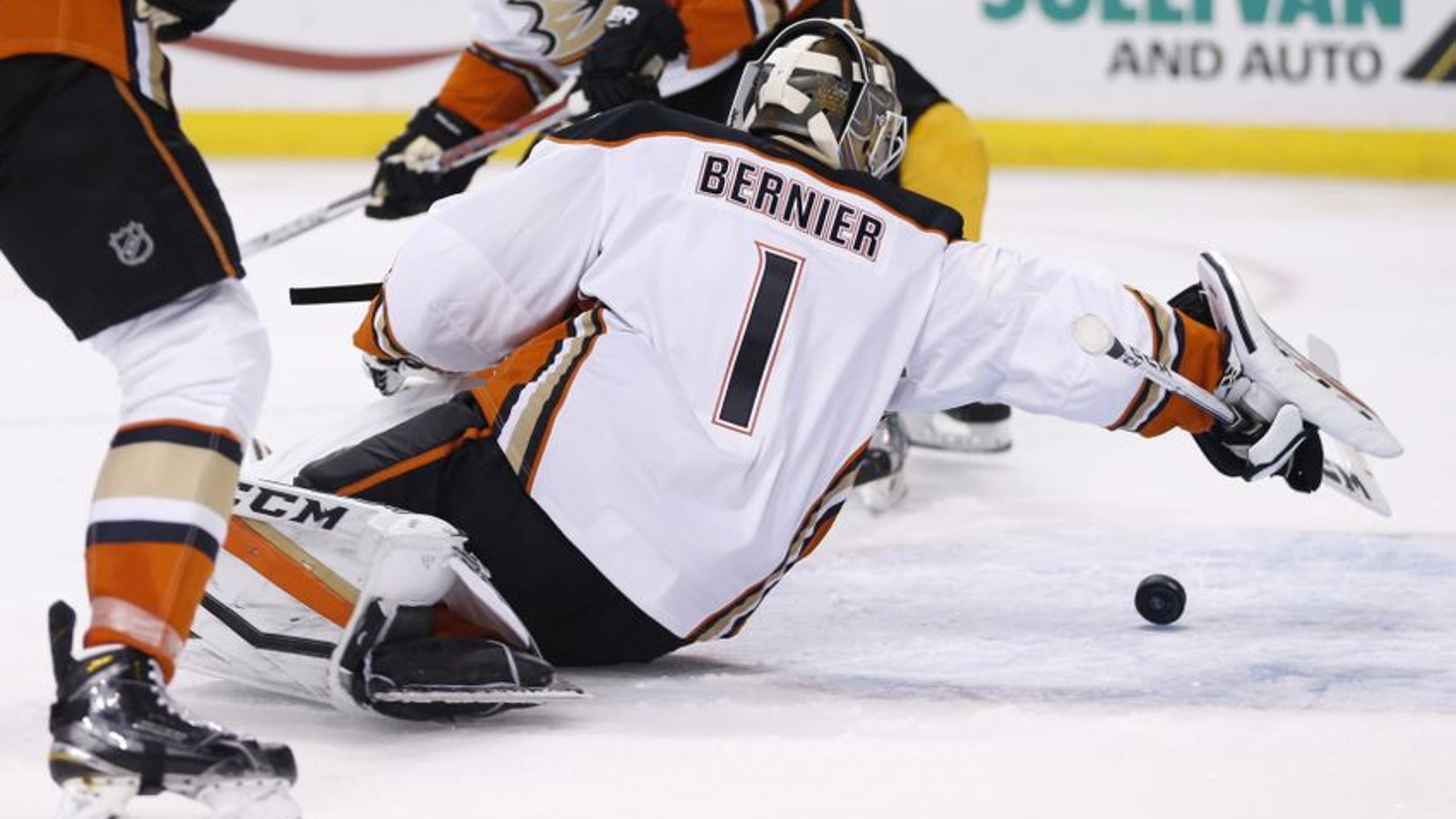 Jonathan Bernier Is x-factor in victory over Boston
BY Fansided and Corbin Warnock/FanSided via LA Sports Hub • December 16, 2016
AnaheimDucks4
Jonathan Bernier and the Anaheim Ducks escape Boston with a victory.
Jonathan Bernier started for the Ducks instead of John Gibson and he had a decent performance in the game.
Determining which side of the puck had a better game is hard to say.
On offense the Ducks did alright, yet could have had a better game.
Then there is the defense which you could say won the game.
However, there is just one problem — the defense did allow multiple goals, having the offense to make up for it.
Jonathan Bernier was the X-Factor, as he is the guy who made the saves in the clutch moments to help the Ducks pull away with the victory.
Offensively, it seemed like the Ducks struggled in the game.
Also, some could say the Ducks are consistent and accurate on offense with the puck.
I mention this because Anaheim had less shots on goal, yet they came away with the victory.
Well, they escaped with victory, anyway.
The Ducks had 28 shots on goal to the Bruins 34 shots on goal. Boston had one more power play than Anaheim and converted a score on one of them.
Boston also had four power plays to the Ducks' three. but the Ducks couldn't score any points on their power plays.
Jonathan saw plenty of shots hit his way. Yes he did get scored on a few times, but he also made plenty of saves.
Jonathan Bernier made 31-34 saves.
For the Anaheim Ducks this game was a total team win, which is how it should always be.
The defense shut out the Bruins in the 3rd period, while the Ducks were able to score the game winning goal in the 2nd period.
Everyone helped each other out.
Jonathan Bernier made the saves he needed to and his offense scored an extra goal as well to help the team leave with a win.
More from LA Sports Hub
This article originally appeared on
---
---