National Hockey League
National Hockey League
Jets still waiting for Fehr to heat up
Published
Jan. 13, 2012 12:00 a.m. ET

The Winnipeg Jets gambled this summer by acquiring Eric Fehr from the Capitals in the wake of another offseason shoulder surgery for the 26-year-old right wing. For the Capitals, Fehr's frequent shoulder injuries made him expendable as the team indulged in the free-agent market.
Fehr missed all of training camp and the first 19 games of the regular season recovering from his surgery, while the Jets established their new identity in a new town. He finally played his first game Nov. 19 and was eased into the lineup, initially playing less than 10 minutes per game on the fourth line in an effort to avoid re-injuring his shoulder.
It was a difficult adjustment for Fehr, who typically bounced between the second and third lines in Washington.
"Being on the fourth line, you don't want to make too many mistakes," Fehr told reporters. "I've been limiting my creativity and maybe I can work a little more on that and trying to be more offensive."
His lack of offensive production was obvious. Through his first 14 games, Fehr still had not scored a goal and had just one assist. His play concerned coach Claude Noel, prompting him to call out Fehr to the media on Jan. 2.
"I'm waiting for him to play a little better," Noel said. "He's still dealing with the injury. It still bothers him. It bothers him somewhat mentally. That's something he has to overcome. He wants to play more. I have no problem with that. Play better, you play more. It's that simple. I've spoken to him about that."
And with how Fehr had been playing, Noel was reluctant to promote him from the fourth line.
"He gives me no reason to move him off of that slot," Noel said. "You're playing five minutes, seven minutes, eight minutes."
Fehr not only understood the coach's criticism – he agreed with it.
"I'm not really too worried about the criticism from above, I'm criticizing myself every game and I'm not happy with the way I'm playing," Fehr told reporters. "It hasn't quite been the same this season but you can't really blame the shoulder injury. Once you're on the ice, it's your job to play and perform, and that's the bottom line. I just need to improve."
Fehr must have done something right after Noel's comments, as he was moved up to the first line with Nik Antropov and Andrew Ladd for some road games just a few days after Noel called him out.
"It wasn't a merit thing," Noel told reporters. "He just fits good there, he's a good player, he's been playing better. He's doing his best and he's had a couple of good games so let's get him going."
On Jan. 10 – in his 18th game of the season – Fehr scored his first goal as a Jet in a 5-3 loss at Boston.
"It definitely felt good to get involved (offensively) and at that point in the game it was an important goal," Fehr said, as the goal gave the Jets a 3-2 advantage in the second period. Unfortunately, the game went south for the Jets in the third period, but the goal is a weight off Fehr's shoulders.
Only three Jets players will finish the season with at least 20 goals at their current pace. As a former 20-goal scorer, Fehr's production is very important to a team that will spend the second half of the season fighting for a playoff spot. The Jets are seeking their first playoff appearance since the Atlanta Thrashers qualified in 2007.
With increased minutes, Fehr must shoot more. He is currently averaging 1.3 shots per game after averaging more than two shots per game the last two seasons in Washington. That average should get a boost now that Noel is beginning to use Fehr on the power play.
But it's Fehr's performance away from home that could make the biggest impact; the Jets are 6-11-4 on the road. Fehr can help – in his 2009-10 season with the Capitals, Fehr scored 22 points (10 goals, 12 assists) in 35 road games. Now injected with some confidence coming from increased ice time and his first goal, Fehr has the capability of being a difference-maker.
 
---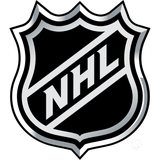 Get more from National Hockey League
Follow your favorites to get information about games, news and more
---