National Hockey League
National Hockey League
Jets-Sabres Preview
Updated
Mar. 4, 2020 7:56 p.m. ET

The Buffalo Sabres and Winnipeg Jets have little but pride to play for these days, but both clubs are finding some success as the season nears its conclusion.
With playoff eliminations imminent over the next few days, the Sabres seek their fourth win in six games on Saturday as the visiting Jets try for their first three-game winning streak of the season.
Signs pointed to Buffalo (30-34-10) suffering its second straight loss on Tuesday, when it trailed 2-1 at Carolina with less than four minutes left. Instead, the Sabres scored twice in a minute to rally for a 3-2 win, their third in five games.
Evander Kane, who will play his former team for the second time since an ugly breakup in February 2015, scored his first goal in seven games with 3:49 remaining and Johan Larsson added his first in six contests exactly one minute later to complete the rally.
Buffalo is riding a 3-1-1 stretch, and half its wins have come from a 15-12-6 stretch since Jan. 10.
''We want to take pride in these next eight games that we have here and kind of have a good feeling going into next year and finish off the season strong,'' Kane said. ''(Tuesday night) was a good comeback win for us and it's something we're going to have to be able to do in the future.''
The Sabres will take a look in that direction with the NHL debuts of defenseman Casey Nelson and forward Hudson Fasching. They were signed to entry-level contracts this week after finishing up their junior seasons at Minnesota State and Minnesota, respectively.
Carlo Colaiacovo, who scored his first goal on Tuesday, and Cal O'Reilly will sit to make room for the rookies.
Chad Johnson will start after making 25 saves against the Hurricanes. He has won six of his last seven starts and has a .927 save percentage over his last six.
Johnson has faced the Jets franchise twice in his career, holding them to two goals on 69 shots while suffering a pair of shutout losses.
Buffalo won the first meeting 4-2 on Jan. 10 behind Sam Reinhart's hat trick. Kane tallied an assist in his first visit with the franchise he called home for the first six seasons of his career. The Jets traded him after several reports of disagreements with teammates and offseason trade requests.
Winnipeg (31-37-6) had won the three previous games in this series and nine of 11. The Jets have taken four of the last five games in Buffalo.
Winnipeg already has its longest point streak of the season at three games and seeks its first winning streak of the same length since last April.
Ondrej Pavelec made 33 saves in Thursday's 4-1 win over Los Angeles, while Adam Lowry, Dustin Byfuglien, Paul Postma and Drew Stafford scored to help the Jets close a homestand 2-1-1.
''It's all about building for next year at this point for us,'' Stafford said. ''It's habits."
Pavelec has allowed just one goal while making 61 saves his last two starts. He holds a .951 save percentage while winning eight of his last nine against the Sabres.
While Winnipeg is riding a 2-5-1 slump away from home, Buffalo is on a 5-2-3 stretch at First Niagara Center.
---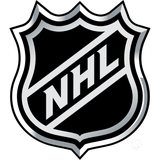 Get more from National Hockey League
Follow your favorites to get information about games, news and more
---
NEXT STORY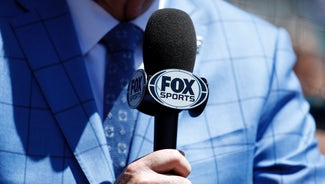 Blackhawks-Flames Preview