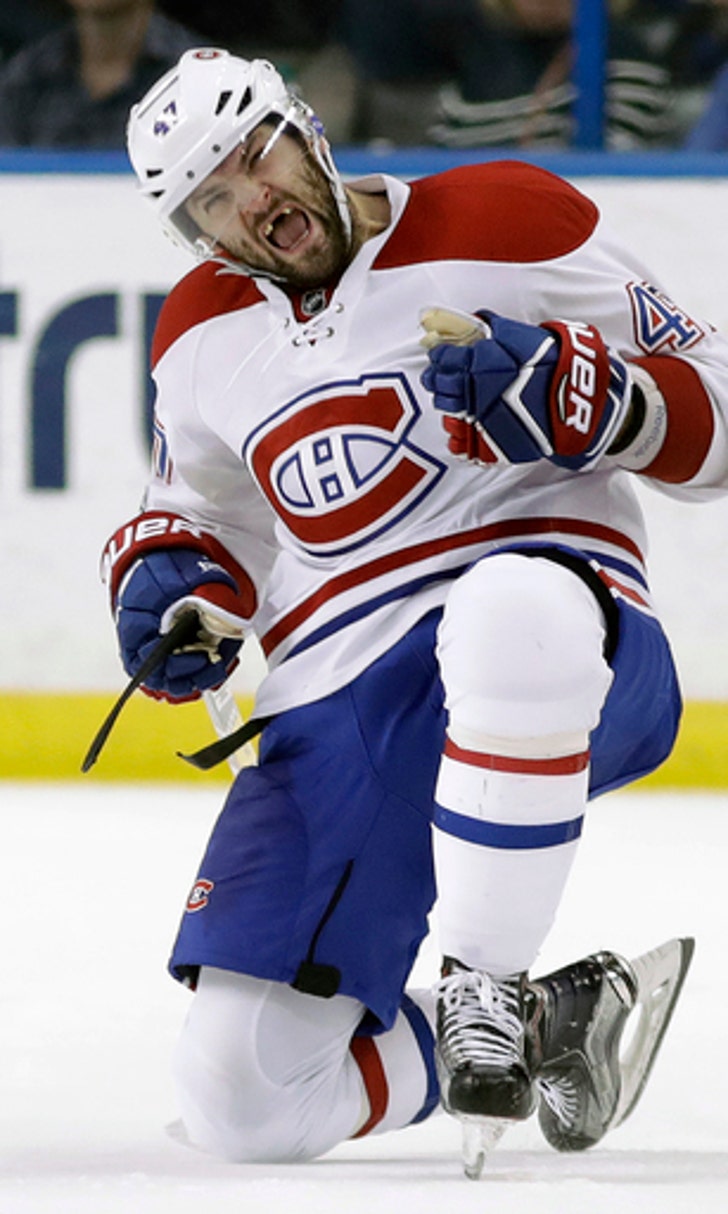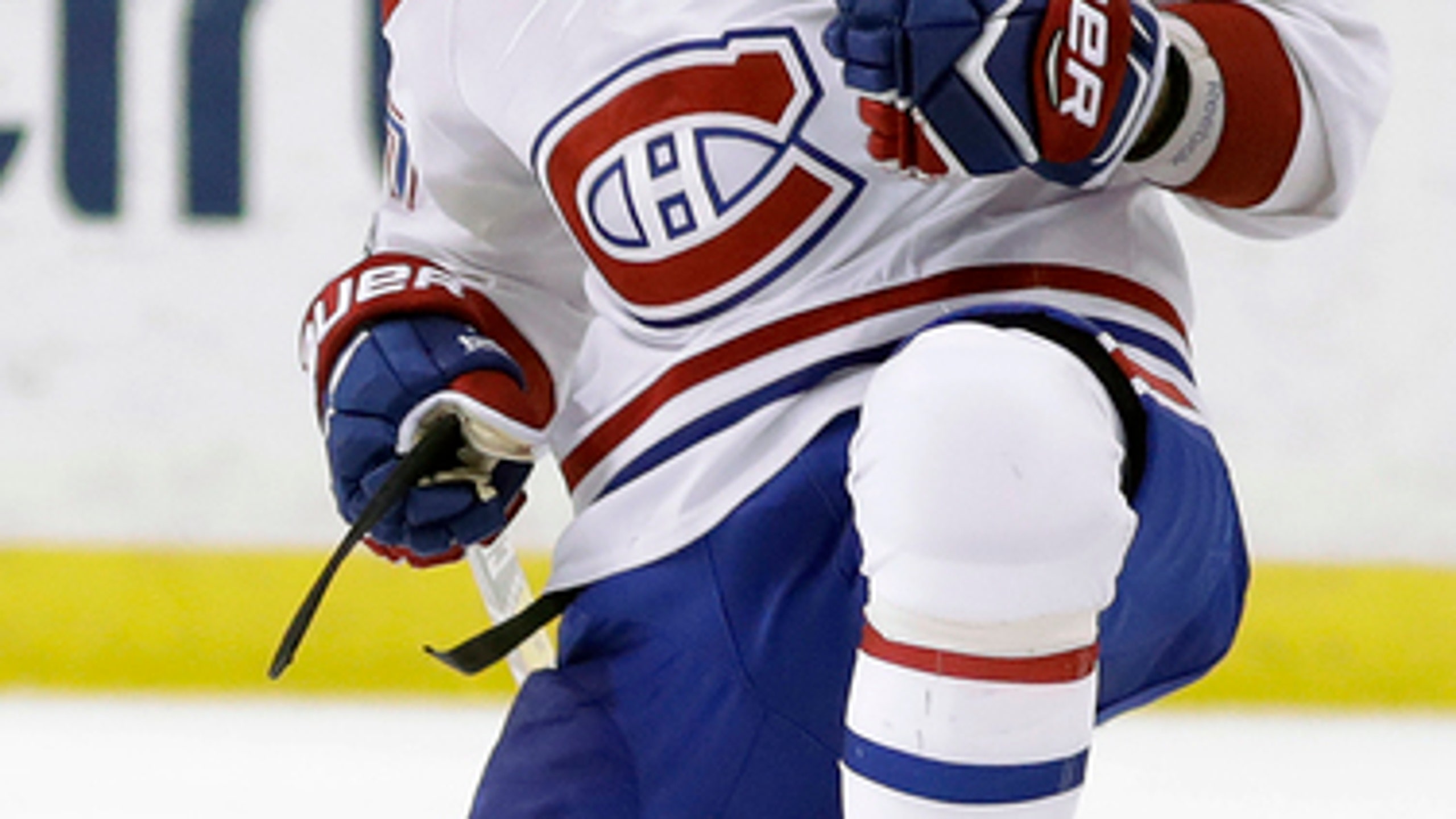 Jagr, Kovalchuk among questions left in busy NHL free agency
BY AP • July 3, 2017
A busy weekend to kick off NHL free agency has left a few prominent players still looking for landing spots and teams still needing to fill some holes.
The leftover list is a who's who of stars from previous decades, notably Jaromir Jagr and Jarome Iginla, while Montreal likely won't bring back defenseman Andrei Markov. Now that Joe Thornton has returned to San Jose and Patrick Marleau has moved on to Toronto , much of the intrigue has been taken out of the offseason.
There are still a few big loose ends to address with two months left before training camp, though:
OLD FISH
After Alexander Radulov signed a $31.25 million, five-year deal with Dallas on Monday, the most productive players remaining on the market are on the downside of their careers: Jagr at 45, Iginla at 40, Markov at 38 and Thomas Vanek at 33. Then there are 40-year-olds Shane Doan and Matt Cullen and 37-year-old Mike Fisher trying to decide whether to play another year.
Cullen in particular showed he still has something left by helping Pittsburgh win the Stanley Cup in back-to-back seasons. He could help any contender.
''Cully was just such an amazing friend and an amazing teammate that no one would be surprised, at least that played with him, if he came back,'' said former Penguins center Nick Bonino, who signed a $16.4 million, four-year deal with the Predators. ''Physically, he's in great shape. I think for him, it's mentally if he wants to do another season of it.''
Jagr won't be back with Florida, and Flyers general manager Ron Hextall said he won't consider signing him for a second tour in Philadelphia.
A couple of young players worth watching are former top prospects Nail Yakupov and Mikhail Grigorenko, who weren't given qualifying offers as restricted free agents. Yakupov and Grigorenko are 23, could come cheap on prove-it contracts and still contribute after rocky starts to their NHL careers.
KOVALCHUK BACK TO KHL?
Ilya Kovalchuk has been exploring a return to the NHL, but there's no evidence that's going to happen next season. The New Jersey Devils own the Russian forward's rights for one more year, and GM Ray Shero said it's first up to agent Jay Grossman to talk to interested teams about Kovalchuk before he even gets involved to potentially work out a trade.
That hasn't happened yet.
''I assume at some point in the next few days, we should have a real good indication of what's going on or what he's going to do,'' Shero said.
Kovalchuk could play one more season in the Kontinental Hockey League and become an unrestricted free agent in the summer of 2018 at age 35, when he'd also be eligible for an incentive-based contract.
CAPITAL IMPROVEMENTS
Washington is making some major changes, which have less to do with an early playoff exit than an impossible salary-cap situation. Either way, the Capitals still need to confront some things. After signing right wing T.J. Oshie ($46 million/eight years), defenseman Dmitry Orlov ($30.6 million/six years) and center Evgeny Kuznetsov ($64.2 million/eight years), they cleared more than $4.5 million in cap space by trading forward Marcus Johansson to New Jersey, but they can't be done.
Washington has about $9.2 million to sign restricted free agent forward Andre Burakovsky and goaltender Philipp Grubauer and has enough remaining to fill out the roster with at least five other players.
TRADE MARKET
July has become a popular time for significant trades because teams have more cap space to maneuver than at the deadline. Because the expansion draft froze player movement for almost a week in June, there has been plenty of chatter, and the deals are expected to continue.
Vegas has already flipped defensemen - Marc Methot to Dallas, Trevor van Riemsdyk to Carolina, Alexei Emelin to Nashville and David Schlemko to Montreal - and acquired center Marcus Kruger from Chicago. The Devils are still looking for a defenseman and could use their forward depth to acquire one.
And then there's Colorado center Matt Duchene, who was at the epicenter of trade talk in February and still hasn't been dealt. Columbus, Pittsburgh and Nashville have been rumored as potential destinations for Duchene.
''I don't create the rumors and I don't really comment on them, so it doesn't really matter to me on rumors,'' Avalanche GM Joe Sakic said. ''You guys will know if we decide to make a move that we think improves our club.''
EXTENSION SEASON
New contracts signed already that kick in for the 2018-19 season include Canadiens goaltender Carey Price's $84 million over eight years, Sharks defenseman Marc-Edouard Vlasic's $56 million over eight years and Sharks goaltender Martin Jones' $34.5 million over six years. Price's new $10.5 million cap hit ties him with Blackhawks stars Jonathan Toews and Patrick Kane for the highest in the league - for now.
That's because the Edmonton Oilers are expected to soon finalize a deal with 20-year-old captain and Hart Trophy winner Connor McDavid that could be worth in the neighborhood of $12 or 13 million. Edmonton also has to sign restricted free agent forward Leon Draisaitl this summer, and that won't come cheap.
John Tavares' situation with the New York Islanders bears watching, with speculation that he'll go into next season without an extension. Tavares is a nearly irreplaceable franchise player, though he has to believe that the Islanders are building a Cup contender in order to commit long term.
---
Follow Hockey Writer Stephen Whyno at http://www.twitter.com/SWhyno .
---
More AP NHL: https://apnews.com/tag/NHLhockey
---
---