National Hockey League
National Hockey League
Islanders rally late, top Penguins
Published
Oct. 25, 2013 1:00 a.m. ET

The New York Islanders know 10 stunning minutes of hockey can't take away the sting of last spring's playoff loss to the Pittsburgh Penguins.
Still, it's a start.
Josh Bailey's goal with 1:40 left capped a furious third-period rally, and the Islanders edged the Penguins 4-3 on Friday night.
Bailey took a feed from Frans Nielsen in front of the net and beat goalie Jeff Zatkoff for his fourth goal of the season. The Islanders scored three times in the final 7:14 and erased deficits of 2-1 and 3-2 to win for just the second time in seven games.
''It's always satisfying against a divisional rival and a great team like Pittsburgh, and maybe a little bit added because of the playoffs,'' Bailey said. ''But it's just one regular-season win. We'll see if we can build some momentum.''
Nielsen, Matt Moulson and Pierre-Marc Bouchard also scored for New York, and defenseman Radek Martinek had two assists in his season debut. Evgeni Nabokov stopped 39 shots against the team that tormented him at times during a spirited first-round playoff series.
Pittsburgh's Sidney Crosby scored his eighth goal of the season and now has an NHL-high 18 points. Jussi Jokinen and Deryk Engelland also beat Nabokov but couldn't stop the Penguins from losing their second straight. Pittsburgh went 0 for 5 on the power play and is 0 for 12 with the man advantage the last two games.
''We had some chances to build on our lead, and we didn't,'' Crosby said. ''We made some mistakes and they made us pay.''
Zatkoff, playing in his second NHL game, made 21 saves.
Pittsburgh dominated the game's first 50 minutes, peppering Nabokov relentlessly. The veteran hung in long enough for New York's lifeless offense to get going.
Nielsen evened it 2-2 with 7:14 remaining on a nifty deflection. The tie lasted all of 16 seconds as Engelland — a defenseman being used as a fourth-line forward due to Penguins injuries — crashed the net for his first goal in 61 games.
New York, however, kept coming. Shortly after Engelland's tally, Bouchard took advantage of a Pittsburgh turnover deep in its own end and deked his way by Zatkoff to make it 3-3.
''I think that (Engelland's goal) easily could have taken the wind out of our sails,'' Bailey said. ''What a move by Bouchard on the breakaway staying patient. Sometimes in that situation, you want to fire it, and he just held onto it and made a great play.''
The Penguins' defense gave Bailey two chances to bury the game-winner. Zatkoff made a sprawling save to stop Bailey on the doorstep, but the goalie couldn't grab the rebound. Nielsen immediately fed Bailey again and he kept jabbing at the puck until it found its way behind Zatkoff. That set off a celebration on the Islanders bench.
''We know even when we're not playing our best we've found a way to stay in games and give ourselves a chance. That was the case tonight,'' Bailey said.
The meeting was the first between the teams since the playoffs. The heavily favored Penguins survived in six games, winning the clincher on Brooks Orpik's overtime goal.
Moulson gave the Islanders the early lead on Friday, getting his own rebound in front of Zatkoff and backhanding the puck into an open net 10:14 into the first period.
The Penguins needed barely three minutes to tie it as Jokinen beat Nabokov for his fifth goal of the season and his 12th in 20 regular-season games with Pittsburgh.
Crosby put the Penguins in front six minutes into the second period when he and Chris Kunitz broke loose for a 2-on-1 rush. Crosby's wrist shot from the right circle found a sliver of space between Nabokov's pad and his blocker before sneaking inside the far post.
Pittsburgh's constant buzzing took some of the pressure off Zatkoff, a rookie who struggled in his only other start, a sloppy 6-3 loss to Florida on Oct. 11.
While Zatkoff was certainly steadier than in his NHL debut, he couldn't get a glove on Nielsen's beautiful deflection that sparked New York's scintillating finish. Nielsen, who added two assists, has a team-high 14 points.
''A lot of times (Nielsen) is where he needs to be,'' Capuano said. ''It's no surprise he's accumulating points because of the way he plays.''
NOTES: Martinek signed a one-year deal with the Islanders on Wednesday. ... Pittsburgh D Kris Letang played 25:32 in his season debut. Letang missed nine games due to a lower-body injury. ... Islanders F John Tavares pushed his point streak to nine games when he assisted on Moulson's goal. ... New York D Thomas Hickey left the game briefly in the first period. He returned wearing a cage to protect his injured nose. ... The Penguins scratched F Dustin Jeffrey and D Robert Bortuzzo. ... New York D Brian Strait missed his first game of the season with an upper-body injury. ... Pittsburgh will play at Toronto on Saturday, and the Islanders host Philadelphia.
---
---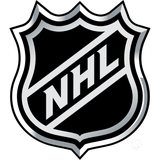 Get more from National Hockey League
Follow your favorites to get information about games, news and more
---