National Hockey League
National Hockey League
Hurricanes timed to return to NHL playoffs
Published
Jul. 21, 2010 1:00 a.m. ET

Take your eyes off the NHL regular season or even the offseason for a split-second and there's always at least one franchise that surprises you.
Last season, I'm sure there were more than a few people who thought Vancouver would be a strong team, but how many predicted a record season for the franchise? And how many foresaw a Henrik Sedin Hart Trophy?
Of course, Colorado was another radical surprise, led by the non-descriptive goaltending of Craig Anderson and out-of-the-blue performances by players such as Chris Stewart, who will be featured along with Los Angeles' Wayne Simmonds in the next issue of THN. These revelations catch us off guard all year round: spring, fall and Stanley Cup playoffs.
It's impossible to flawlessly predict all of next season's surprises and only with a dash of luck will your boldest of bold come to fruition. However, I believe as far as "bold" picks go, the Carolina Hurricanes might be the safest route to take.
And then one day you find, 10 years have got behind you, no one told you when to run, you missed the starting gun. — Pink Floyd.
The Carolina Hurricanes were on the dark side of the moon through the first two months of the 2009-10 NHL season. A 2-7-3 October was followed by an even worse 3-10-2 November for an all-told 5-17-5 start to the season (including a 14-game losing streak) that followed an Eastern Conference final appearance. No matter how surprisingly bad of a start the Toronto Maple Leafs had after trading away their first round pick, their fans could at least take solace in the fact their historic logo wasn't at the bottom of the conference standings.
The 'Canes got a little better with a 5-6-2 December, but it was in January coach Paul Maurice's team stepped into line. From the start of 2010 through the Olympic break, the 'Canes were winning two games for every one loss and Cam Ward was back to his Conn Smythe-winning self.
Impossible as it was, the 'Canes saw themselves getting back into the playoff race, even though the effort was futile. Cam Ward even went down with an injury for most of February and March and the team still clicked along at a 2-for-1 win to loss ratio with Justin Peters and Manny Legace in goal.
In the end, Carolina missed the postseason by only eight points, despite being afterthoughts from October on.
And not many are giving them a chance again this season. When THN staffers sat down to discuss, debate and argue our standings predictions for the Yearbook there were dissenting opinions surrounding the 'Canes. Personally, I had them ranked seventh, a couple others had them nibbling on the postseason door, while still others were ready to write them off completely.
Take one look at the roster and you can understand why. Outside of Staal and Ward, there aren't many recognizeable names. But that's the way this team has always been, especially on defense.
When they drafted themselves a sought-after blueliner in Jack Johnson, they later traded him to Los Angeles along with Oleg Tverdovsky for bit pieces Tim Gleason and Eric Belanger. Fast-forward four years and Gleason was on the American Olympic squad.
This offseason, in adding Joe Corvo to the roster for the second time and bringing back Anton Babchuk from Russia's Kontinental League after a contract scuffle last year, the 'Canes have made two under-the-radar upgrades to their nameless D-corps. Not to mention the acquisition of blue-chip prospect Bobby Sanguinetti to strengthen this area in the future.
These are the subtle little moves GM Jim Rutherford consistently makes to this team to tweak here and there and get it back on the winning track. It's why, in the 12 seasons Carolina has had a franchise, they've missed the playoffs seven times, but also have three conference final appearances, two Stanley Cup showdowns and one championship. Each year they've missed the playoffs, the Hurricanes have bounced back with a better year.
Kind of like a metronome.
While vets Rod Brind'Amour and Ray Whitney left town, their time was running short last season and kids such as Drayson Bowman and Zach Boychuk will finally move up. And don't expect them to be slow learners, because we've seen from other teams that time spent in the American League certainly helps the transition to NHL life.
The Hurricanes will be back and worth tracking next season. They won't fall victim to another horrendous losing streak and in a division like the Southeast where every team outside D.C. has major holes, the well-rounded 'Canes should gain some important points.
Here comes Carolina: Racing around to come up behind you again.
Rory Boylen is TheHockeyNews.com's web editor. His blog appears regularly and his column, The Boylen Point, appears Tuesdays on THN.com.
For more great profiles, news and views from the world of hockey, subscribe to The Hockey News magazine.
---
---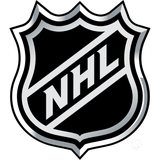 Get more from National Hockey League
Follow your favorites to get information about games, news and more
---