National Hockey League
National Hockey League
Hurricanes rally to get win over Rangers
Published
Apr. 3, 2009 7:13 a.m. ET

They're winning games in bunches, seem unbeatable at home and are looking at an April full of meaningful games. The Carolina Hurricanes are playing like it's 2006 again - and they don't need to be reminded of what they accomplished back then.

Chad LaRose and Rod Brind'Amour scored 28 seconds apart late in the third period, and the Hurricanes beat the New York Rangers 4-2 on Thursday night for their club-record 10th straight home victory.

"We've got to keep this train rolling," center Eric Staal said.

LaRose finished with two goals, and Staal had a goal and an assist for the Hurricanes, who extended their season-best winning streak to seven while surpassing the nine consecutive home-ice wins they had in 2005-06 - when they went on to win the franchise's first Stanley Cup.

They haven't been to the postseason since. But playing before their rowdiest home crowd since that Cup run, they moved another step closer to wrapping up a playoff berth, jumping past idle Pittsburgh and Philadelphia into fourth place in the East with 93 points.

"We're just trying to get there," coach Paul Maurice said, "and I'm not sure 93 is going to get you there."

Corey Potter and Dan Girardi scored for the Rangers, who held a 38-23 shots advantage but have lost four of six. The defeat, coupled with Montreal's 5-1 win over the New York Islanders, dropped the Rangers into eighth, two points ahead of idle Florida.

"We're in the fight for our (playoff) lives right now," center Brandon Dubinsky said. "We've got to get focused on the next one and not sit here and pout or let this one creep into our next game in a negative way. ... Points right now are crucial. We still hold our own fate to get in so we need to make sure we take care of that."

And just when it looked like the Rangers would manage at least one point out of this one, LaRose and Brind'Amour turned a 2-2 game into a comfortable win for Carolina.

"We just tried to wear them down throughout the game and get pucks behind their 'D,' and it worked it our advantage," LaRose said.

LaRose broke a 2-all tie when he took a feed from Jussi Jokinen as he skated across the net and tapped it past Henrik Lundqvist with 7:35 remaining for his 18th goal. The crowd had yet to settle down after that score when Brind'Amour made it a two-goal game by beating Lundqvist with a wrist shot from the left circle.

"The third period, we've talked about it for a while now, making sure we're playing the same way, waiting for our chances, and when we get them, to cash in," Staal said. "We did that in the third."

Cam Ward, making his career-best 25th straight start, improved to 17-6-2 in that stretch by turning aside 36 shots. Lundqvist stopped 19 shots for the Rangers before he was pulled for an extra attacker.

"It could have gone both ways, but (for) a span of 30 seconds," Lundqvist said. "The third goal was a good play by them and a breakdown by us. Then, the fourth one was a fluky goal. They just threw it on net, and I think it hit our guy and it went in."

LaRose briefly put Carolina up 2-1 midway through the second with a pretty tap-in of Ray Whitney's rebound, before Girardi tied it at the 5 1/2-minute mark when he beat Ward with a slap shot on the power play - only the Rangers' third goal in 34 chances with the man advantage.

Staal gave the Hurricanes an early lead about 4 1/2 minutes in on their first power play - and just their second shot on goal - of the night. He unloaded a hard slap shot from behind the circle that appeared to click off younger brother Marc Staal's skate and past Lundqvist for his team-leading 35th goal.

Potter's first career goal tied it with 2 1/2 minutes before the first break, a slap shot from the right point that got past a screened Ward - who was being pestered by noted antagonist Sean Avery. It was New York's first goal this season in Raleigh; Ward shut them out 3-0 on March 9.

The Rangers controlled much of the early action this time, outshooting Carolina 13-3 largely because the Hurricanes, the NHL's least-penalized team, were whistled four times during an intense, physical opening 20 minutes. But as the Rangers' power-play struggles mounted, so did their frustration, with an agitated Scott Gomez at one point slamming his stick into the ice.

"You get four power plays in the first period, you hope to come out with at least a goal or two," defenseman Paul Mara said. "We didn't do that tonight, and it may have cost us the game."


Notes


Whitney had two assists. ... LaRose rang the crossbar with a wrist shot about 20 seconds before his goal. ... New York RW Ryan Callahan has points in three straight games. ... Carolina RW Scott Walker returned after missing 11 games with an upper-body injury. ... Rangers D Michal Rozsival missed his fifth straight game with an injured left leg. ... The Rangers got an early scare when Lundqvist collided with Hurricanes C Tuomo Ruutu midway through the first. The goalie sprawled on the ice and flexed his left shoulder for a few minutes, but stayed in the game.
---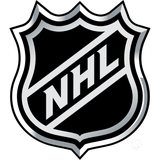 Get more from National Hockey League
Follow your favorites to get information about games, news and more
---
NEXT STORY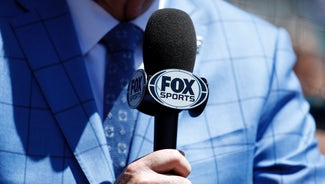 Flames beat Stars to clinch playoff spot