National Hockey League
National Hockey League
Hurricanes rally for 3-2 victory over Maple Leafs
Published
Oct. 18, 2013 5:03 a.m. ET

Jonathan Bernier thought it was icing, and so did many of his Toronto Maple Leafs teammates.
When it wasn't, the puck banked off the boards and Bernier's skate and into the net to give the Carolina Hurricanes a 3-2 comeback victory Thursday night.
The NHL's new hybrid icing rule played a role in Ron Hainsey's game-winning goal because Radek Dvorak won the race to the faceoff dots over Morgan Rielly, but Bernier took the blame for the play.
''It was just a bad mistake by my part,'' he said. ''I looked up and see where my options were. The puck was probably spinning a lot, and I misjudged it.''
It was a tough night for Toronto, which lost starting goaltender James Reimer to a head injury just 32 seconds into the game and had a two-goal lead midway through the second period.
Coach Randy Carlyle said Reimer had a ''headache'' after winger Josh Leivo accidentally collided with Reimer as the goalie was trying to cover the puck outside the crease.
Bernier stopped the first 28 shots he faced before Ryan Murphy scored his first career NHL goal 2:54 into the third period on a Hurricanes' power play.
Murphy's shot went in off Dave Bolland's stick.
''It's your job to get back out there and take control of the game,'' winger Joffrey Lupul said. ''We should've bounced back a little better, I thought.''
But the Hurricanes kept coming.
From the start of the second period on, they outshot the Leafs 28-14 and eventually tied it on Eric Staal's goal 6:48 into the third.
The puck went right from Carolina defenseman Justin Faulk's stick, off Carl Gunnarsson's skate and to Staal.
''Some tough bounces, but it's almost karma for the way we've been playing a little bit loose,'' defenseman Cody Franson said.
On Hainsey's game-winner, the Leafs thought the puck was going to go around the boards instead of deflecting back toward the net.
The play happened quickly, but linesman Don Henderson waved off icing because Dvorak was the first player to the imaginary line across the faceoff dots in Toronto's zone.
''It was a great job by Radek going down the ice and getting down there to take away the icing,'' Hurricanes coach Kirk Muller said.
''Next thing I know it was in the net. I said to (assistant coach John MacLean), `What just happened? He said: `I think we just scored. I think it's going to count.'''
It did, with Hainsey calling it ''one of those lucky things that happens over time.''
Carlyle estimated that Dvorak had Rielly beat by about a foot. The 36-year-old Dvorak wasn't leaving it to chance.
''With hybrid icing you never know,'' Dvorak said. ''I saw the puck and I had good speed, so I tried to get in on the forecheck. Luckily for us, the puck went in.''
Lupul was going for a line change as the puck was going down the ice.
Asked if the play made him reconsider his thoughts on hybrid icing, he made it clear he didn't see the goal either live or on replay.
''Whatever, we (the players) voted yes on hybrid icing,'' he said. ''I won't say my opinion, but you can tell what I voted.''
The NHL experimented with hybrid icing during the preseason and it was implemented for the regular season after a vote by the players' association.
Replays indicated that Dvorak was first, but Bernier didn't play the puck because he figured it would be icing. Had the old rule been in place, Bernier might not have made a different decision, but that will never be clear.
''That's the new game, so we've all got to adjust,'' Bernier said. ''But it's not excuses.''
Carlyle noted that a short-side goal is a bad one in the NHL, and this one qualified even though it ricocheted off Bernier's skate from behind the net.
The only lesson he could tell his players was to ''never give up on the puck.''
Bernier, who finished with 34 saves on 37 shots, figures that ''fluke'' goals like that will happen from time to time.
''Obviously throughout an 82-game schedule, you're going to win some games you shouldn't and lose some that you probably should've won,'' Lupul said. ''It has a way of equaling out in the end.''
NOTES: Leivo scored his first career NHL goal 6:47 into the second period on a shot that went over Hurricanes goaltender Cam Ward's left shoulder. ''It's a great feeling,'' Leivo said. ''It's a little bittersweet right now but a good chip by Bolland, I got past that D-man two-on-one, (Jay) McClement played a good decoy there and I just saw the top corner and put it short side.'' ... Leafs forward James van Riemsdyk missed his second straight game with back spasms. ... Ward finished with 24 saves on 26 shots.
---
---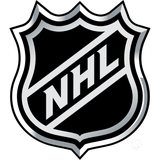 Get more from National Hockey League
Follow your favorites to get information about games, news and more
---