National Hockey League
National Hockey League
Hurricanes go 'Staal in' for return to playoffs
Published
Jan. 17, 2013 8:01 p.m. ET

The Carolina Hurricanes aren't content to simply build for the future. This year, they're going Staal in.
This marks a big year for a small-market franchise that has made the playoffs just once since winning the 2006 Stanley Cup. The Hurricanes are looking to take a significant step forward in coach Kirk Muller's first complete season, and they spent some significant money during the offseason to help make that happen.
And no move - not even the signing of Alexander Semin - created more buzz than the blockbuster trade that reunited Eric Staal with younger brother Jordan.
''We've got some new faces that are really going to help our team,'' Eric Staal said, ''and we'd like to gel together quickly this week.''
For the most part, the Hurricanes skated well in four months last season under Muller, a first-time NHL head coach who took over for the fired Paul Maurice in December 2011 and led them to points in 37 of 57 games. No player blossomed under him more than Eric Staal, who played at better than a point-per-game pace under the new coach.
Now they want to keep that up for an entire season - albeit one that's just 48 games due to the lockout.
''Our guys have to understand the parity of the NHL is tight every night, but we have a capability that it's not now in a situation that we're not going to win a hockey game because we don't have enough firepower or goaltending or whatever,'' Muller said. ''I think we have a strong enough group right now that every night, we should battle to try to win. ... But we have to go and earn it.''
Their new faces on offense should be able to help with that. They wanted another elite forward and wound up swinging a summertime trade with Pittsburgh that landed Jordan Staal, then locking up him with a long-term extension that takes effect next season.
''Getting to play on a great team and getting to play with Eric is a really cool feeling,'' he said.
Then they took a flyer on Semin, a noted nemesis from division rival Washington, by signing him to a one-year, $7 million deal. Over the years, Semin - the fifth-leading scorer in Capitals history - has totaled 27 goals and 45 points against Carolina, his most against any team.
''He's definitely got the skill - you know that playing against him for years now,'' Eric Staal said. ''I think even some nights when you don't have it, just that threat (of Semin), he's going to back off defenses and it's going to give other guys opportunities. He's one of those guys where, with his release and his shot, he's going to be able to score a lot of goals in tight areas.''
Eric Staal figures to be a prime beneficiary of those moves. After Muller considered moving one of the Staals - both natural centers - to the wing to get them on the ice at the same time, it now looks like the plan is to have them center the top two lines.
The elder Staal will center a top line with Semin and perhaps Jiri Tlusty - who's coming off a career-best 17-goal, 19-assist season - with Jordan Staal alongside former rookie of the year Jeff Skinner and high-energy skater Chad LaRose on the second line, giving them a quality top six.
The Hurricanes had a few other glaring needs that were addressed both before and after the four-month lockout.
They brought back offensive-minded defenseman Joe Corvo for a third stint with the team, sent veteran goalie Brian Boucher to Philadelphia after he spent most of his only season in Carolina on the injured list and awarded the job as Cam Ward's backup to veteran Dan Ellis.
They were shopping for some toughness and grit to help replace injured forward Tuomo Ruutu and pulled off a trade with Los Angeles to acquire physical forward Kevin Westgarth - the son-in-law of former Pittsburgh Steelers coach Bill Cowher.
Those moves strengthen what shaped up to be a solid returning cast that includes a strong mix of experience and talented youth on defense, and a workhorse in goal in Ward, whose workload for this compressed season has yet to be determined after he started 142 of 164 games the past two years.
''We need to go into games feeling like we can compete with anybody and build our expectations up that we can win every night,'' Muller said. ''That's our priority, and if we start the game off 0-0, we should feel that, hey, we have enough power in here that we should be able to score at the right times.''
---
---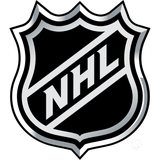 Get more from National Hockey League
Follow your favorites to get information about games, news and more
---