National Hockey League
National Hockey League
Healthy Crosby ready to catch fire
Published
Jan. 15, 2013 12:00 a.m. ET

The headaches are gone. Finally. So are the doubts, the ones Sidney Crosby couldn't outrun as he rehabilitated from concussion-like symptoms that robbed hockey's best player from two years in the middle of his prime.
It's no fun waking up the morning after a punishing workout and have your mind immediately drift to whether or not you'll end the day in a quiet room with the lights off hoping the pain stops. Neither is fending off constant speculation and breathless rumors about your health.
Those days, the Pittsburgh Penguins captain insists, have vanished. They disappeared over the summer, when Crosby began his annual summer ritual back home in Canada of pushing himself beyond his limits in an effort to regain the form that made him the most dominant player on the planet before a pair of hits to the head in January 2011 seemed to put his career in jeopardy.
''I'd be lying if I said the first couple weeks I wasn't evaluating that a bit but through the first few workouts, as long as anything doesn't come up, you don't really think about it,'' Crosby said.
The 25-year-old head's is clear in more ways than one. He signed a 12-year, $104.4 million contract extension last June that will keep him in Pittsburgh until he's pushing 40.
Now, all he has to do is go back to being Sidney Crosby.
He never quite got there last spring. Sure, the numbers look impressive: 37 points in 22 regular-season games. There was the spectacular return to the ice against the New York Islanders on Nov. 21, 2011, when he scored twice - including a dazzling backhand finish on and end-to-end rush on his second shift.
Yet there was also the three months his missed after the ''fuzziness'' as he called it resurfaced in December 2011. There was the 12-game goal-less drought, the longest of his career. There was the breath-holding that happened every time he went to dig out the puck in the corner or run into an opponent's wayward elbow. There was the stunning first-round postseason exit, when the Penguins were blown out by Philadelphia in six games.
Crosby had three goals and three assists in the series but he also was on the ice during a stream of defensive collapses that looked more suited to the All-Star game than the Stanley Cup playoffs. Eight months later, the loss still stings, though Crosby is past the point of beating himself up over it.
''I don't think it was a matter of pressing,'' he said. ''I think I missed a lot of time. And to get to playoff speed after missing that amount of time is pretty tough. Definitely I feel like there is another level to my game but I don't know if I can blame myself for maybe not getting a few more goals.''
The abrupt end to a promising season may have been a blessing. Crosby headed to Canada earlier than expected and got a jump start on his grueling summer routine.
It was there the hallmarks of a player at his peak just before getting slammed to the ice against the Washington Capitals in the 2011 Winter Classic began to reappear. Never one to take his talent for granted, the guy who linemate Pascal Dupuis calls a ''maniac'' during practice threw himself into his work in a way he couldn't while a steady stream of medical personnel tried to solve a condition that still remains largely a mystery.
''I wasn't able to train for a year. I don't consider going for a 10-minute run training,'' he said. ''When you're doing an activity and hope that you don't get symptoms, that's not really pushing yourself, that's just having daily activity. There's a big difference between training and having physical activity.''
Anxious to get on with the rest of his career, Crosby arrived back in Pittsburgh toward the end of summer ready to get back to work. The 119-day NHL lockout postponed those plans, forcing him to do whatever he could to get his hockey fix.
Sometimes it was getting together with a handful of teammates four days a week for a series of informal drills. Sometimes it was traveling to Denver and Phoenix to compete against other NHLers. And once it was playing goaltender - no, really - in a deck hockey game, where the 2007 NHL MVP anonymously hid behind his mask until the final minutes when one of the referees figured it out.
It's like having LeBron James in your pickup basketball game at the local Y. And perhaps it's a sign the sometimes attention-averse Crosby is ready to open up. He was a constant in front of the cameras during the lockout and even got involved in the bargaining process that eventually set the framework for the new collective bargaining agreement.
The stream of questions about the labor situation have been replaced with ones more comfortable but also no easier to answer. Entering his eighth season, can Crosby be the player he was 25 months ago, when he was at the peak of his considerable powers?
Even he doesn't know, though he understands why he's being asked. It's what happens when the bar you've set for yourself seems almost impossibly high.
''I don't think he's going to get away from outside people looking at things like that,'' coach Dan Bylsma said. ''But in a shortened season, really individual statistics, career highs aren't going to be something that you're going to see a lot of. No one is going to be going after Wayne Gretzky's point total in a season.
''It's not going to happen.''
Maybe, but given the relentless urgency Crosby brought to the ice during the first couple days of training camp, there's little doubt he is eager to prove - to himself above all others - that he really is back.
During a one-on-one drill on Tuesday, Crosby's stick was a blur as he battled against a defenseman. After a series of dekes went nowhere, he curled behind the net and stuffed a backhand past goaltender Marc-Andre Fleury.
The goal earned an ovation from the hundreds of fans who played hooky to take in a free practice. It also earned a somewhat disgusted stick poke from Fleury, who has grown used to that kind of thing through the years.
''Sid looks unbelievable,'' forward James Neal said. ''Every time I've skated with him, even when he's been hurt, he's been unbelievable. He's a special player and his ability to do things at a high speed and shoot the puck and pass and the moves he makes are unbelievable.''
To everyone, it seems, but Crosby.
His biggest critic is the one he looks at in the mirror each morning. And at the moment, all that guy is thinking about is leading the Penguins back to the Cup. Not how he's going to feel in the morning. Not whether venturing to the net with three players in the way at full speed is a good idea. Not about when or if the sometimes searing pain that changed the arc of his career - not to mention his life - will attack him again one random morning.
''The pressure I feel most times is pressure I put on myself,'' Crosby said. ''I think that's always kind of been the case and at least I have high expectations and our team has high expectations. I don't think that ever really changes.''
Such is the curse - but also the blessing - of being the face for an entire sport.
After two years of worry, that face is smiling. At last.
Game on.
---
---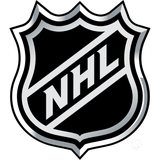 Get more from National Hockey League
Follow your favorites to get information about games, news and more
---