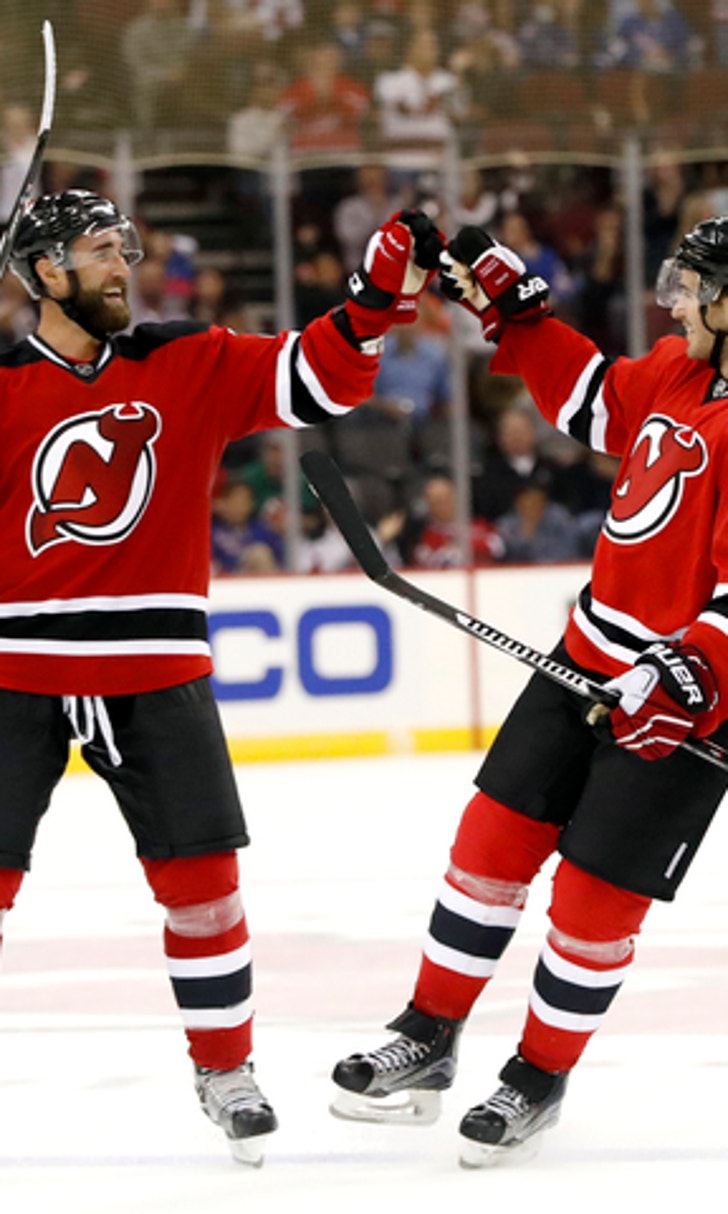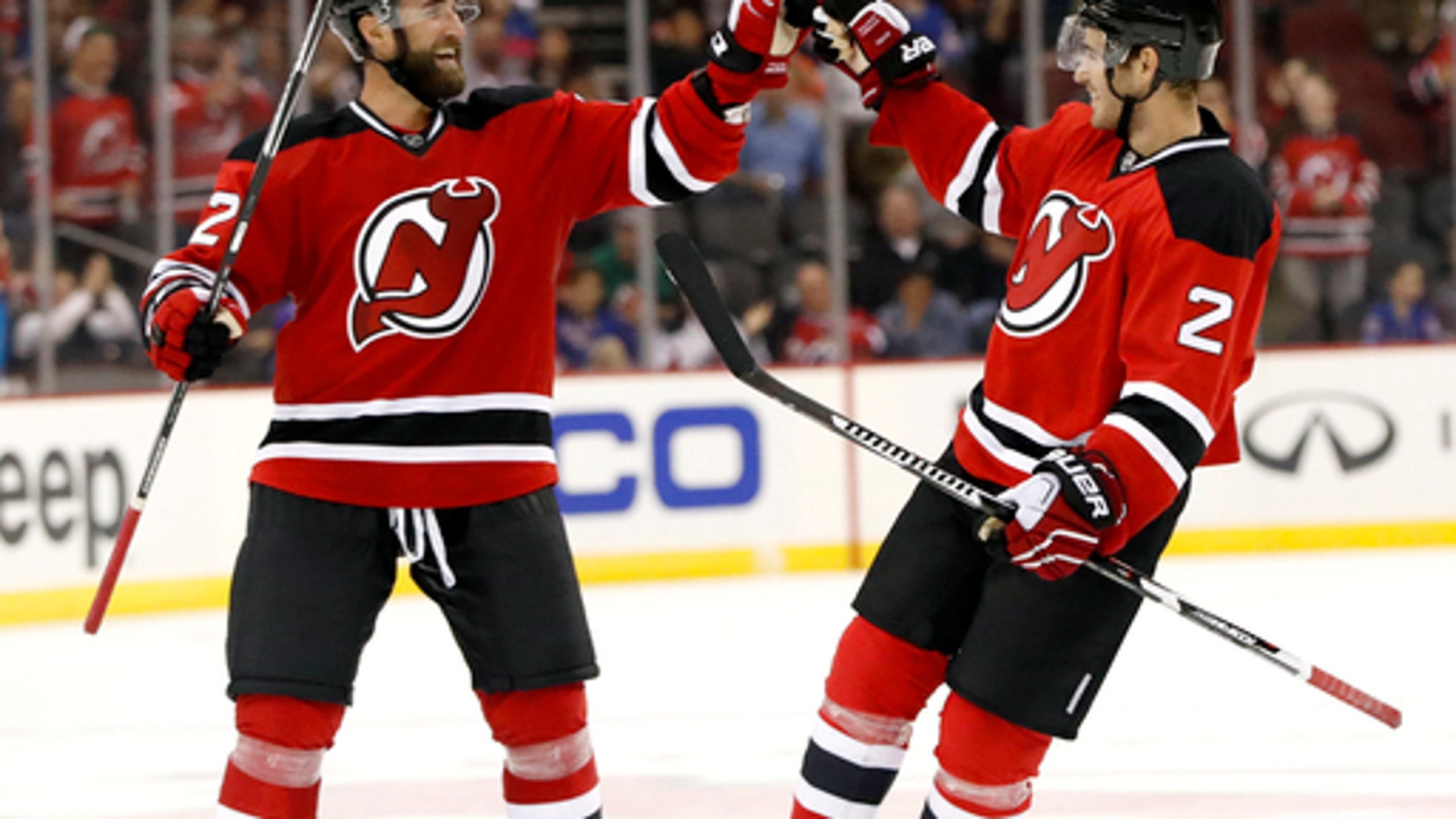 Hall, Zacha, Moore score in 2nd to help Devils beat Rangers
BY foxsports • October 2, 2016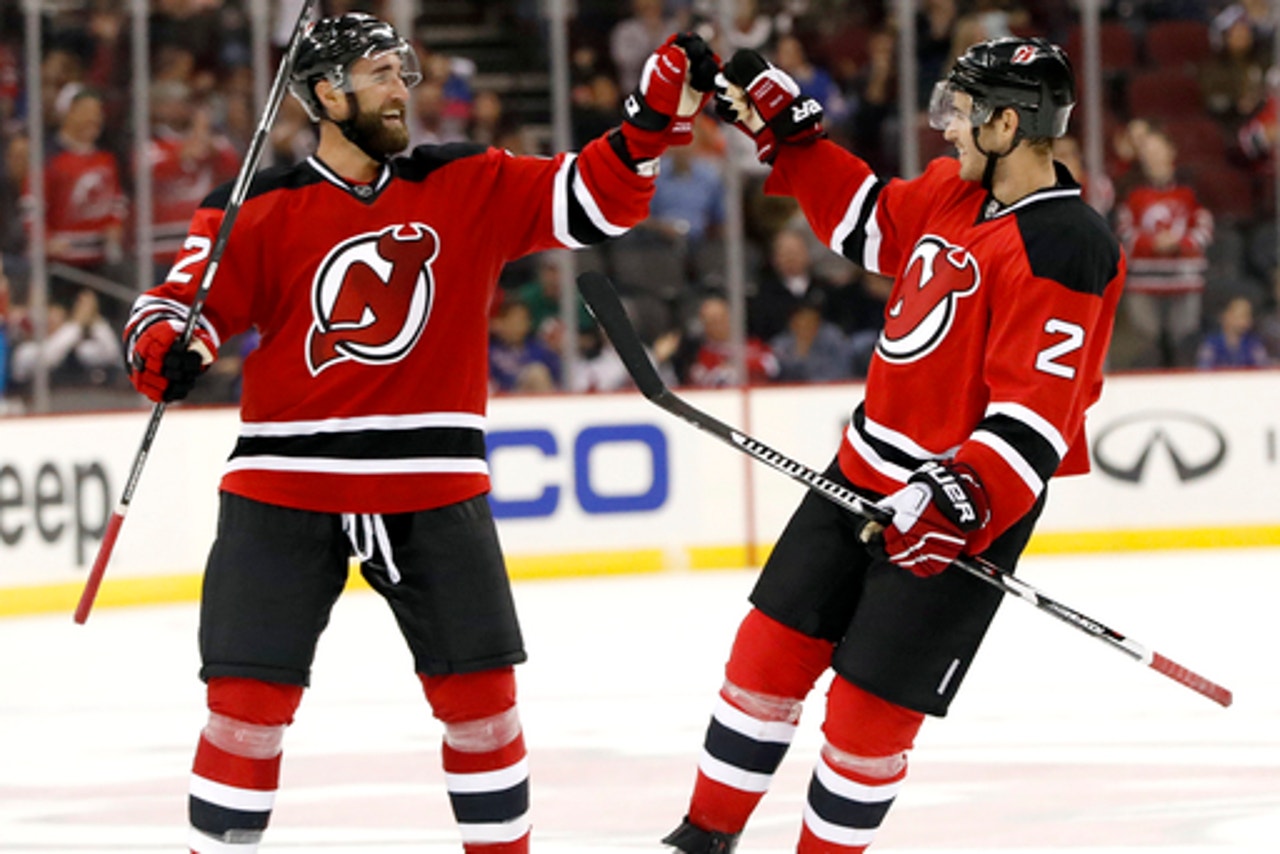 NEWARK, N.J. (AP) Taylor Hall, Pavel Zacha and John Moore scored in the second period and the New Jersey Devils held on to beat the New York Rangers 5-4 in exhibition play Saturday night.
Beau Bennett scored twice in the first period for the Devils, and Anders Lindback stopped 30 shots while playing the entire game. Defenseman Johann Auvitu had three assists.
After John Gilmour's slap shot tied the score at 2-2 for the Rangers at 9:07 of the second, Hall put the Devils ahead to stay about 3 1/2 minutes later. Zacha made it 4-2 with 4 1/2 minutes left in the period and Moore capped New Jersey's scoring with 1:48 to go.
Michael Grabner and Mika Zibanejad scored in the third period for the Rangers. Chris Kreider was hooked by the Devils' Ben Lovejoy on a breakaway about 6 minutes into the third, but couldn't covert his penalty shot.
Antti Raanta started for New York and made 16 saves in his half of the game. Magnus Hellberg allowed three goals on 15 shots.
ELLER SCORES IN 3RD PERIOD AS CAPITALS TOP ISLANDERS
In Bridgeport, Connecticut, Lars Eller's power play goal with 9:26 remaining in the third period lifted the Washington Capitals to a 2-1 win over the New York Islanders.
Nate Schmidt also scored for Washington, and Braden Holtby stopped 16 shots.
Anders Lee scored for the Islanders and Jean-Francois Berube made 28 saves.
BRUINS BEAT FLYERS IN SHOOTOUT
In Philadelphia, Danton Heinen and Jake DeBrusk scored in the shootout to lift the Boston Bruins to a 4-3 win over the Flyers.
Heinen's goal tied the shootout at 1-1, after Philadelphia's Jordan Weal opened the tiebreaker with a goal. DeBrusk's goal decided it.
Heinen also scored in regulation with his goal at 2:56 of the first giving the Bruins a 1-0 lead. David Pastrnak scored twice in the second period for Boston.
Malcolm Subban stopped 29 shots while playing the entire game for Boston.
Sean Couturier, Jordan Weal and Brayden Schenn scored in regulation for Philadelphia. Michal Neuvirth had 25 saves.
DANAULT'S OT GOAL LIFTS CANADIENS PAST SENATORS
At Ottawa, Ontario, Phillip Danault scored at 46 seconds of overtime to give the Montreal Canadiens a 3-2 victory over the Senators.
Paul Byron and Bryan Flynn also scored for the Canadiens, and Al Montoya made 24 saves.
Mike Hoffman and Kyle Turris scored for Ottawa, and Andrew Hammond stopped 29 shots. The game was new Senators coach Guy Boucher's first at home.
Montreal's Torrey Mitchell left with an upper-body injury midway through the first period and didn't return.
MOTTE, DARLING HELP BLACKHAWKS BLANK BLUES
In Chicago, Tyler Motte scored twice and Scott Darling made 18 saves to lead the Blackhawks to a 4-0 win over the St. Louis Blues.
Artemi Panarin, Michal Kemeny and Motte scored for Chicago in the second period. Motte added an unassisted goal with 39 seconds left in the game.
Carter Hutton and Jordan Binnington split time in net for St. Louis. Hutton started and allowed three goals on 26 shots in two periods. Binnington played the third and made 11 saves.
BASS' LATE GOAL LIFTS PREDATORS PAST LIGHTNING
In Nashville, Tennessee, Cody Bass scored with 4:23 left to give the Nashville Predators a 4-3 win over the Tampa Bay Lightning.
Mike Fisher, P.K. Subban and Mike Ribeiro also scored for Nashville. James Neal had two assists and Subban and Ribeiro added one each.
Marek Mazanec made 23 saves for the Predators.
Nikita Nesterov, Valtteri Filppula and Cory Conacher scored for the Lightning.
Ben Bishop stopped 22 shots while playing the entire game for the Lightning.
DOAN'S OT GOAL LIFTS COYOTES OVER DUCKS
In Glendale, Arizona, Shane Doan's power play goal 3:53 into overtime led the Arizona Coyotes to a 3-2 win over the Anaheim Ducks.
Anthony Auclair and Dylan Strome also scored for the Coyotes. Akex Goligoski had two assists and Doan also had one. Mike Smith stopped 38 shots.
John Gibson stopped 16 of the 17 shots he faced in his half of the game for Anaheim, and Jonathan Bernier allowed two goals on 13 shots.
Michael Sgarbossa had a goal and an assist for the Ducks, and Nick Sorensen also scored.
---
---