National Hockey League
National Hockey League
Goalies brace for challenge of compressed season
Published
Jan. 18, 2013 8:55 p.m. ET

One good goalie probably won't be enough to get NHL teams through this season's lockout-compressed schedule.
With 48 games crammed into roughly three months recovery time will be at a premium. Goaltenders used to playing virtually every minute of every game will have to pace themselves - maybe even take some extra nights off - to stay fresh.
''It's going to be, obviously, very busy and it's definitely going to be important to keep your nutrition, keep your body and keep that rest going throughout this process because it is going to be go-go-go,'' Carolina goalie Cam Ward said. ''But at the same time, I am excited about the challenge. It's going to be like an adrenaline rush.''
Ward started a league-most 142 of 164 regular-season games the past two seasons. He and Calgary's Miikka Kiprusoff are the only two who have started at least 80 percent of their team's games - 66 games each season - in that span.
That could be hard for anyone to do this season because there's less time than usual between games for goalies to recover.
The league's 82-game schedule last season was spread over 185 days, meaning teams played an average of every 2 1/4 days. This year, 48 games are lined up during the 99-day span between Saturday and April 27 - a game, on average, nearly every other day.
''In a 48-game spread, you're going to need mileage out of both guys,'' said Phoenix coach Dave Tippett, who started Mike Smith 67 times during the regular season and 16 more times in the playoffs. With seven games in the season's first 12 days, he knows he'll need some relief from backup Jason LaBarbera.
''Smitty will get the bulk (of playing time throughout the season), but we'll need Barbs to be a very good player for us,'' Tippett said.
New York Rangers coach John Tortorella said there's ''no blueprint'' to follow for Henrik Lundqvist, who made 129 starts the past two seasons.
''The most important thing for the coaches is to have a really good pulse and see how they feel,'' Tortorella said. ''Recovery is huge.''
Anaheim coach Bruce Boudreau said Jonas Hiller - who led the league with 73 starts and 4,252 minutes of ice time in the 2011-12 regular season - ''will play unless I think he's either struggling or tired.
''It's not one of those things where we can sit there like a baseball pitcher and say they're pitching every fifth day,'' Boudreau said. ''My goals are one week at a time. They don't have five-game goals, 10-game goals. We have one-week goals.''
New Jersey coach Peter DeBoer doesn't have a set number of games planned for veteran Martin Brodeur - but the winningest goalie in NHL history knows he'll get some time off when the Devils play on back-to-back nights.
The 40-year-old Brodeur has been through a shortened-season before, playing 40 games during the last lockout-compressed 48-game season in 1995.
''Back when I was younger, I wanted to play every single game. That's not what I want (this season) either, even if it were available I might decline,'' Brodeur said. ''I like to play a lot of games still. It's a shortened season, but timing comes with playing a lot of games, and when you get to the playoffs, you need to be on top of your game.''
It certainly will help to have a dependable backup. Carolina coach Kirk Muller says that's the most important position on the roster this season.
His second goalie last season, Brian Boucher, was injured much of year and played just 10 games. This year, the Hurricanes awarded the No. 2 job to veteran Dan Ellis - a former starter in Nashville with experience behind a workhorse: Last season, he was Hiller's backup.
''You might not play for three weeks or four weeks or whatever it is, but when you do, you have to go in there, relieve the pressure from him, give him a full game's rest so that he can go back in there energized,'' Ellis said.
For the iron men themselves, a major key will be preparation - both mental and physical.
Stanley Cup winner Jonathan Quick, who made 69 regular-season starts last season and 20 more in the Los Angeles Kings' playoff run, spent most of the lockout rehabilitating from back surgery and will be fully healthy for the start of the season.
''Not playing gave me plenty of time to heal up and get ready to go again,'' Quick said.
Ward stayed in Raleigh and skated roughly three times per week with the Staal brothers and some other Hurricanes teammates. Hiller remained in California instead of returning to his native Switzerland, in part because he wanted to stay fresh for the grind of the shortened season.
''I don't want to look too far ahead,'' Hiller said. ''There could be three games in one week you're playing, it's not a lot, and then you play two games a week, and both games you get 50 shots (on goal). . It definitely looks like a crowded schedule, but I think I've proven last year that I'm able to play a lot of games and be on a consistent level, and hopefully I can show the same thing again this year.''
---
AP Sports Writers Greg Beacham in Anaheim, Calif., and Los Angeles; John Marshall in Phoenix; and Tom Canavan in Newark, N.J.; and AP freelancer Denis Gorman in New York contributed to this report.
---
---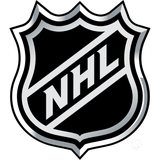 Get more from National Hockey League
Follow your favorites to get information about games, news and more
---