National Hockey League
National Hockey League
Giguere strong in Ducks' win over Hurricanes
Published
Nov. 26, 2009 9:33 a.m. ET

Jean-Sebastien Giguere is rounding into his old form, something the Anaheim Ducks need to have happen if they expect to turn their inconsistent season around.

Giguere made 27 saves, Petteri Nokelainen scored the go-ahead goal with 7:17 left, and the Ducks beat Carolina 3-2 on Wednesday night to extend the Hurricanes' road losing streak to a franchise-record 12 games to start the season. Teemu Selanne had a goal and an assist to help fuel Anaheim's 300th regular-season home victory.

"I mentioned last week that this team would turn around with goaltending, and that Jonas (Hiller) and I was part of the solution," said Giguere, making consecutive starts for the first time this season after getting 41 saves and turning back three more shots in a shootout Monday night in a 3-2 win over Calgary.

"For this team to put some wins together and have some confidence, the goaltending can't be an issue. It has to be strong," added the 12-year veteran, who won the Conn Smythe Trophy as playoff MVP in 2003 and led the Ducks to the Stanley Cup title in 2007. "We're not asked to steal a game. We just have to give the team a chance. And if we do that on a consistent basis, the guys are going to feel confident enough to play their game. And then we'll see a big turnaround."

Anaheim's Corey Perry assisted on a power-play goal by Scott Niedermayer to extend his career-best points streak to 16 games, the longest in the NHL this season and one off the franchise record set by Selanne in 1998-99.

Manny Legace stopped 30 shots for Carolina in his sixth start in eight games since signing with the Hurricanes on Nov. 9 in the wake of Cam Ward's leg injury.

"Every loss stinks," Legace said. "It seems like we played that third period not to lose. You've got to go out and play hard."

The Hurricanes - the only team that hasn't won on the road - had dropped their first 11 away from home to start the 1981-82 season, when they were still the Hartford Whalers. Carolina is 4-2-1 overall since its franchise-record 14-game winless streak.

"There's no bad teams in this league," Anaheim's Ryan Getzlaf said. "You look up and down their lineup and they've got a good roster there. They play a patient game and they played well tonight, so we're lucky to get the two points."

Carolina's Tom Kostopoulos scored on the first shot by either team in his 400th NHL game.

"They were a desperate team and I thought they played a pretty good game, but we kept with it and kept playing our game," Giguere said. "There were stretches where it didn't necessarily go our way, but we didn't panic and we ended up scoring some big goals."

Nokelainen got his second of the season on a short wrist shot after the Hurricanes turned the puck over in their own end. Setting it up was Kyle Calder, who recorded his first point in five games since getting recalled from the minors.

Brandon Sutter's sixth goal ended the scoring with 53 seconds to play, after Selanne converted a centering pass from Saku Koivu to give Anaheim a 3-1 lead with 1:32 remaining.

The Hurricanes opened the scoring at 1:23 of the first period. Joni Pitkanen's slap shot from the left point hit a player in the slot, but Matt Cullen got the carom and made a cross-ice pass to Kostopoulos, who scored into a wide-open net with Giguere out of position.

All-Star center Eric Stall, who returned to the Hurricanes' lineup after missing 10 games with an undisclosed injury, was in the penalty box for high-sticking when the Ducks tied it with just 49 seconds left in the second period.

Perry chased a loose puck into the left corner with two defenders pinning him against the glass, but made a nice backhanded pass to Selanne, who set up Niedermayer at the right of the net. The Anaheim captain one-timed it and didn't get a lot of steam on the shot, but just enough to make it flutter over Legace's glove.

"We were fortunate that Scotty Niedermayer whiffed a puck that went in the top corner of the net on a power play," coach Randy Carlyle said. NOTES: Giguere, who was drafted 13th overall by Carolina in 1995, is 2-3-1 against the Hurricanes in seven career appearances. ... Two of Carolina's road losses were decided in overtime, another in a shootout. ... Perry has nine goals during his point streak, but none in his last five games.
---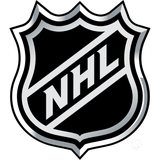 Get more from National Hockey League
Follow your favorites to get information about games, news and more
---