National Hockey League
National Hockey League
Geoffrion proud of family, wants more
Published
Apr. 5, 2011 1:00 a.m. ET

Blake Geoffrion is best known as a Hobey Baker Award winner at Wisconsin and the NHL's first fourth-generation player — he's the grandson of the late Bernie ''Boom Boom'' Geoffrion. The forward also is the first player from Tennessee to make it to the NHL.
Geoffrion is very proud of his family's heritage. He even wears the same No. 5 as his grandfather.
But the only history he's interested in right now is what he does on the ice with the Nashville Predators, the team he grew up cheering.
''Absolutely, I'm just happy to be here,'' Geoffrion said Monday after practice. ''Now that I'm here I've got to make the best of my opportunity and take advantage of it and try to show I'm ready to play in the NHL full-time.''
The forward nicknamed ''Boomer'' is off to an impressive start.
Geoffrion has six goals and two assists in his first 17 games in helping the Predators sprint toward a sixth playoff berth in seven seasons, and had three goals in a natural hat trick March 20 to help Nashville rally for a 4-3 overtime victory in Buffalo.
It's the kind of play expected from someone whose great-grandfather is Howie Morenz, known as ''The Mitchell Meteor,'' and one of the original inductees into the Hockey Hall of Fame in 1945. His grandfather is credited with inventing the slap shot and was just the second player to score 50 NHL goals, with both men helping Montreal win a combined nine Stanley Cups.
Geoffrion's father, Danny, played a season in the WHA with Quebec and three seasons in the NHL with Montreal and Winnipeg.
It's also the kind of legacy that can create too much pressure.
Nashville defenseman Ryan Suter's father, Bob, won a gold medal with the 1980 U.S. Olympic team while an uncle won his own silver medal. Suter said Geoffrion knows what he wants for himself and needs no advice on handling any pressures of playing with a famous family name.
''You try to compare yourself to them and try to be like them, then you're probably not going to have as much success because you're always trying to do that. You can never get confidence,'' Suter said. ''So I think for us, it's trying to build your own name and do special things for yourself.''
Nashville coach Barry Trotz hasn't talked with Geoffrion about his family tree.
''The only thing I've talked to him about is playing games in the National Hockey League doesn't make a career,'' Trotz said. ''What you're here to do is make yourself a career, and that's really up to you. it's not up to me. It's up to him. His play, his preparation, his focus, his willingness to sacrifice in all those areas will determine if he has a career or if he has games.''
The Predators drafted Geoffrion in the second round in 2006 with the 56th pick. He went to Wisconsin and won the Hobey Baker Award as college hockey's best player a year ago. The Predators signed him in June, announcing the deal in the library of the elementary school Geoffrion attended in a Nashville suburb.
The 6-foot-1, 192-pound forward started the season in the American Hockey League in Milwaukee, where he was selected the league's player of the week in back-to-back weeks, the first since Jim Carey to win that award consecutively.
Nashville called him up Feb. 26, and he made his NHL debut that day against Dallas. He scored his first goal in Edmonton in his third game. Trotz credits Geoffrion's quick success — he just turned 23 — with a willingness to stand close to the crease.
''It's really big in his game,'' Trotz said. ''If you probably look at his college career, ... I would say probably 75 percent of his goals were right in the slot area or the crease area. That's how you're going to score in this league too,'' Trotz said.
Geoffrion credits watching current Flyers forward Scott Hartnell score from that area while with Nashville. That's where Geoffrion completed his hat trick in Buffalo with his father in the stands. Danny Geoffrion had been in Toronto for an old-timers' tournament and drove down with his friends to watch.
''It was pretty cool for my dad to be there and enjoy the moment together,'' Geoffrion said.
Playing at home isn't adding any pressure to someone seen as the homegrown player who could stoke fan interest. His mother handles any ticket requests, while he turns his phone off on game day. So far, he goes unrecognized except on game days when he wears a suit or is close to the arena.
And he does like his nickname with its family roots. Not only was his grandfather Boom Boom, his father is called Boomie or Boom.
''So Boomer, I'll take. That's pretty cool,'' Geoffrion said.
---
---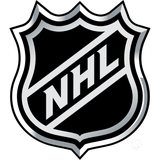 Get more from National Hockey League
Follow your favorites to get information about games, news and more
---