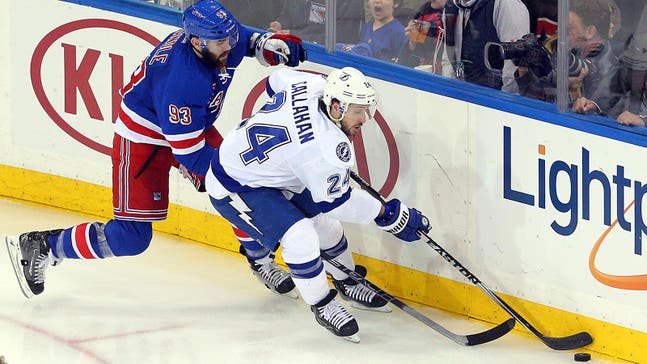 Former captain Callahan's legacy lives on in New York
Published
May. 22, 2015 11:48 a.m. EDT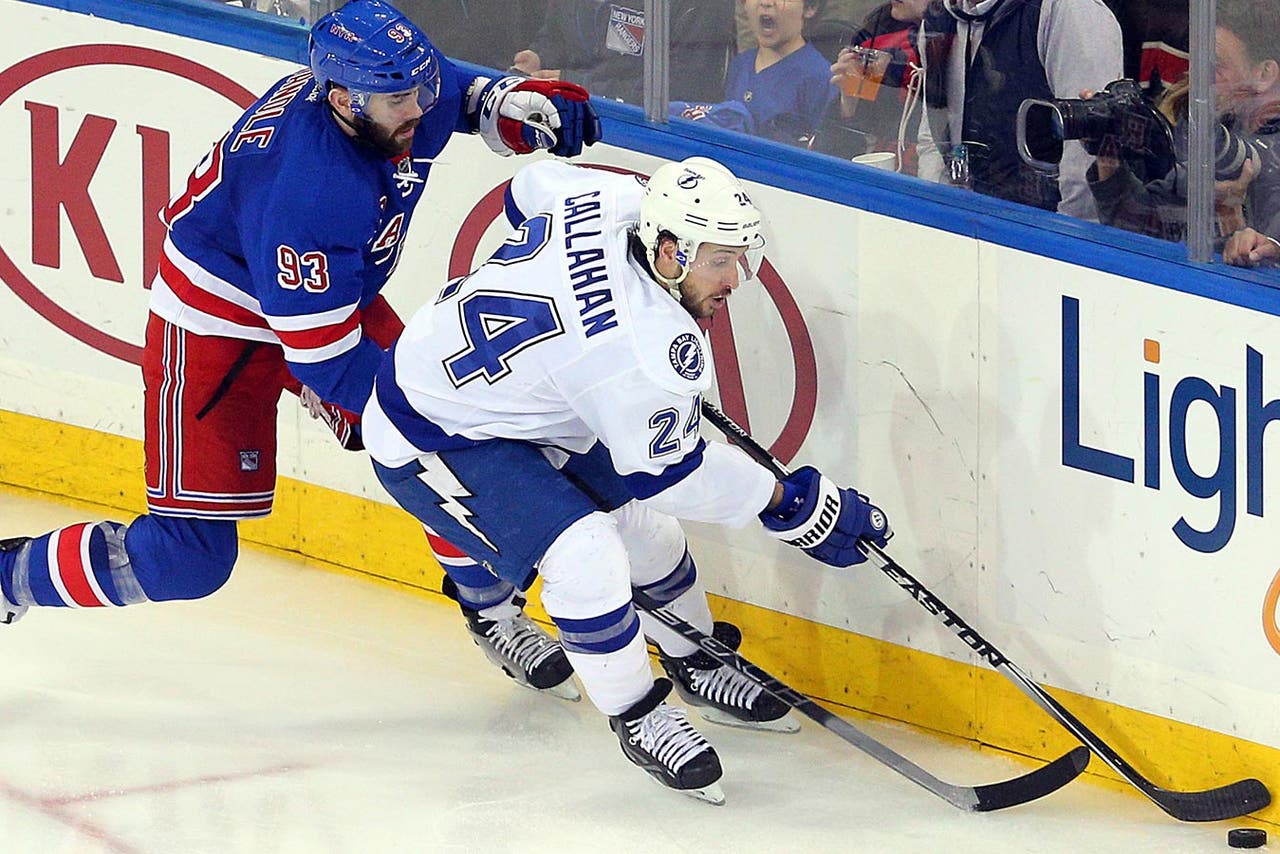 Teams do not trade their captains often, so the captain swap of Ryan Callahan and Martin St. Louis between the Lightning and Rangers at last year's trade deadline was a landmark moment for both clubs. The move did not seem to negatively impact either team as they go head-to-head in this year's Eastern Conference finals, but Tampa Bay's Callahan admitted that he still thinks about his past life in New York.
"I hope I had a good influence," Callahan told the New York Post. "I hope I rubbed off on some guys, but I don't really know unless someone says something. "I definitely wonder sometimes."
Callahan exemplifies the idea of a team player, and his willingness to put it all on the line for the team was evident in these playoffs when he returned to the ice just days after undergoing an emergency appendectomy, a move that Callahan admitted to the Post might have been "a little stupid."
Callahan said doctors told him there was no harm in playing but it might be painful. Callahan does not seem to mind the pain, but it is hard to tell if the recovery process is hampering his production on the ice. The winger has just three points -- all assists -- in 15 playoff games this year. He does not need to be the offensive star of his team considering the Lightning boast the seemingly unstoppable "Triplets" line and a gifted scorer by the name of Steven Stamkos, but Callahan said he is not satisfied with his playoff performance. 
"I need to contribute more offensively," Callahan told the New York Post. "I have to be able to put points on the board and I have to put pucks in the net. I'm trying to do everything else, taking the body, being in good position defensively, and it does make it easier on me that we're winning. But when I evaluate myself, I know I have to do more and I know I can contribute more."
(h/t New York Post)
Photo credit: Brad Penner-USA TODAY Sports
---
---