National Hockey League
National Hockey League
Foote retires after 19 seasons in NHL
Published
Apr. 8, 2011 1:00 a.m. ET

Hard-hitting defenseman Adam Foote remained a tough guy to the end.
Even in front of a room full of family, friends and teammates, the longtime Colorado Avalanche standout hardly shed a tear, barely even had a quiver in his voice, as he announced his retirement Friday.
Just like that, one of the final links to the team's days as the Quebec Nordiques was done.
Well, nearly.
The 39-year-old captain plans to play in the season finale Sunday against Edmonton despite being sidelined since mid-March with a leg injury.
Foote was stoic as a video tribute played and didn't come close to breaking down as he reflected on his 19 seasons in the NHL that included two Stanley Cup titles and plenty of bone-rattling hits.
Turns out, he's as tough on feelings as opposing forwards.
And he was definitely rough on forwards.
''I both loved AND hated playing against him,'' said former forward Brendan Shanahan, who played for the Detroit Red Wings in the heyday of their intense rivalry with the Avalanche. ''I am reminded of our friendship on the ice every time my shoulder locks up or my nose makes that constant funny noise while I sleep.''
Foote's had a knack for big hits all his life. The home movies only served to verify it.
As part of the highlight package, there were clips of Foote as a kid playing hockey, bowling over opponents, sending players tumbling to the ice. The footage drew chuckles from teammates in attendance, players such as Milan Hejduk, Paul Stastny and Matt Duchene, the All-Star forward that Foote invited to live in his basement two years ago to help groom and mentor.
Even Foote couldn't help but grin at his bruising childhood checks.
''I thought maybe I learned that over the years,'' he said. ''Guess it was part of my makeup.''
Foote was never a big offensive weapon, more feared for his physical brand of play. He appeared in more regular season and playoff games than any other defenseman in franchise history.
With his retirement, Foote becomes the latest Avalanche great to step away, joining Patrick Roy, Peter Forsberg and Joe Sakic on the sideline. Forsberg pulled the plug on his latest comeback and his career after a two-game audition in February, while Sakic, who retired nearly two years ago, recently rejoined the team in an executive role.
For Foote, reuniting with Sakic in an office holds no appeal.
Not now at least.
Instead, he'll coach, jumping on board a local boys hockey team as an assistant. He will lend a hand to the burgeoning hockey careers of his sons, Callan and Nolan, as he adjusts to life without an NHL schedule.
''It's going to be strange, that I have to take out the garbage every night,'' said Foote, a native of Toronto who represented Team Canada at three Olympics, winning the gold in 2002. ''I think it's important to heal - heal mentally and heal physically, get away from the game a little bit and take a step back and enjoy things I missed with my family.''
The 22nd overall pick by Quebec in the 1989 draft, Foote made his NHL debut on Oct. 19, 1991, against Detroit, a fitting start given the robust rivalry.
He wound up playing in 1,153 games and compiling 1,534 penalty minutes mostly with the Quebec/Colorado organization, but also spent nearly three seasons in Columbus.
When asked about his fondest memories, Foote struggled. How does he select just a few?
But he did hone in on a couple.
Like rooming with Roy for eight seasons.
Always a fiery competitor, the Hall of Fame goalie once woke up Foote in the middle of the night after a tough loss in Calgary, wanting the defenseman to come over to the desk.
''So he showed me how I blew a 2-on-1 that cost us the game that night,'' Foote recalled, laughing. ''Patrick made me recognize that we're here first to win and win only and win championships. He was a winner.''
Foote was the last real connection the Avs had to their time as the Nordiques, before the franchise relocated to Denver prior to the 1995-96 season.
The Avalanche won their first Stanley Cup title that year, along with another in 2001.
The '01 Cup run ranks up there among Foote's favorite memories, mostly because of watching Hall of Fame defenseman Ray Bourque hoist the trophy after the team beat the New Jersey Devils in Game 7.
''So powerful,'' Foote said. ''I don't think I'll ever feel that again. That was one special moment.''
This has been a frustrating season for Foote, spending almost as much time injured and off the ice as on it. He's missed time with a leg injury, not to mention a concussion earlier this season.
Foote called team president Pierre Lacroix around the trade deadline and informed him he wouldn't be back in 2011-12.
The gritty defenseman was done.
''A great leader and a great teammate,'' Sakic said.
Foote remains a fan favorite, part of the reason why he wants to suit up one final time Sunday, even if his leg is still bothering him.
''Just to get a chance to say goodbye to the fans and have one last good feeling in the Pepsi Center,'' Foote said. ''I'm going to miss it. It's going to be emotional at times.
''But I'm trying to hold it together.''
A tough guy to the end.
---
---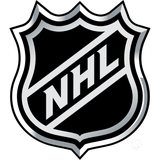 Get more from National Hockey League
Follow your favorites to get information about games, news and more
---