National Hockey League
National Hockey League
Flyers-Thrashers Preview
Published
Mar. 16, 2011 3:22 p.m. ET

Following an embarrassing collapse against the Atlanta Thrashers, a slight readjustment of lines seemed to make all the difference for the Philadelphia Flyers their last time out.
The visiting Flyers will look to avenge that defeat to the Thrashers as they continue their quest for the top spot in the Eastern Conference on Thursday night.
With 93 points, Philadelphia (43-19-7) remains one of five teams with at least 87 in contention for first place in the East.
The Flyers had lost a season-worst four consecutive games Feb. 26-March 6 prior to taking three of their last four, with the only loss during that stretch occurring Saturday night, 5-4 to Atlanta in overtime.
Despite holding a 4-2 advantage with three minutes remaining, Philadelphia broke down and ultimately blew a three-goal lead over the final 20 minutes in a loss for the first time since Nov. 21, 1987.
"It's 60 minutes and it seems like we're not focused on 60 minutes," defenseman Kimmo Timonen said Saturday. "It's one of those things, you get (up) 3-0, you come here, you think the game's over, but it's not over. These teams are fighting for their lives and playoff hopes are on the line."
As a result, coach Peter Laviolette decided to change up the lines - a move that immediately paid off as the team began a three-game road trip with a 3-2 victory over Florida on Tuesday night.
Jeff Carter, Claude Giroux and Danny Briere started the game while Mike Richards centered Scott Hartnell and Ville Leino, who recorded a hat trick Saturday.
Carter scored his team-leading 31st and 32nd goals Tuesday while Giroux, who leads the team with 65 points, tallied an assist to extend his point streak to four games. Hartnell also scored.
"It's always good to switch things up," Carter said. "You play with guys too long and you can get complacent. We tried it out to see how it went and, for the first game, not too bad."
Brian Boucher made 20 saves against the Panthers and improved to 16-5-1 with a 2.37 goals-against average in his last 22 starts. Boucher, however, is 0-3-0 with a 3.06 GAA versus the Thrashers since rejoining the Flyers in 2009.
Teammate Sergei Bobrovsky, who made 36 saves Saturday night, stopped 27 shots in a 5-2 win at Atlanta on Jan. 14.
While Philadelphia regrouped from Saturday's ugly finish, the Thrashers (29-29-12) had a collapse of their own in a 4-2 loss at New Jersey on Tuesday night.
The Thrashers led 2-0 but found themselves down 3-2 in the final minute. Evander Kane appeared to have tied the game with 37.4 seconds to go but his goal was called off because of a high stick, and New Jersey added an empty-netter.
"It was so close," coach Craig Ramsay said. "You can't wave that off at this time of the year. When you look at it from some of those views, it was so damn close."
Atlanta, which on Dec. 20 sat in third place in the East, is one of five teams within six points vying for the eighth and final playoff spot in the conference.
Ondrej Pavelec, pulled Saturday after allowing three goals on 12 shots over the first two periods, made 20 saves against the Devils, falling to 2-7-2 with a 3.41 GAA in 13 starts since the All-Star break.
Atlanta had lost 14 straight versus the Flyers before winning five of the last six. The Thrashers are 4-14-2 with one tie all-time at home in the series.
---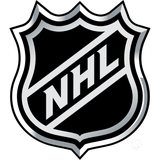 Get more from National Hockey League
Follow your favorites to get information about games, news and more
---