National Hockey League
National Hockey League
Flyers' Laviolette back where he belongs - at rink
Published
Jan. 8, 2013 3:43 a.m. ET

Max Talbot sat in his usual locker stall. So did Kimmo Timonen, his No. 44 helmet atop his locker. Across the room was Jody Shelley.
This was the team locker room - the real one - and not the accommodations usually reserved for pee-wee games the Flyers were forced to use because of the lockout. The standard group of regulars that included Timonen and Talbot returned Monday morning with an extra dash of enthusiasm for a light workout at the team's practice facility in New Jersey.
They're not all back yet, but they'll be here soon.
Coach Peter Laviolette can't wait to greet them. Laviolette was back where he belonged, at the team's training complex, speaking to reporters, and watching some of his players work out.
His time off during the labor dispute included watching Philadelphia's minor league teams and tagging along to catch his teen-aged son's games. He offered no on-ice instruction. Laviolette watched and listened like any other fan.
OK, a more famous fan.
''It's been a long wait for everybody,'' Laviolette said. ''So many people have come up to me during the time off just missing hockey.''
The NHL's time off is about up. The league has circulated a memo to teams telling them to be ready to play by Jan. 19, the date the shortened season is expected to start.
The Flyers ditched their NHL Players Association jerseys for their standard ones with the team logo and skated in front of a few dozen fans.
''It was a long four months,'' Timonen said. ''Not many guys are around here. You kind of have to keep in shape just in case this happens. This creates a quick turnaround here.''
Laviolette, starting his fourth season as coach, is prepared for a training camp that may only last days and will likely exclude preseason games. For Laviolette, having a veteran, playoff-tested roster can help the Flyers during a compact season.
Most of the roster was active during the lockout: Danny Briere, Claude Giroux, Ilya Bryzgalov and Wayne Simmonds were among nearly a dozen Flyers who played overseas; Sean Couturier and Brayden Schenn stayed sharp in the AHL; and Shelley joined the half-dozen or so Flyers working out in New Jersey.
''They're hockey players. That's what they do, they play hockey,'' general manager Paul Holmgren said. ''Any that did play, I think it's good. The guys that decided not to, I don't think it's an issue, either.''
With no new major players added, familiarity with each other and Laviolette's system that took them to the 2010 Stanley Cup finals could spark a fast start.
''While we fell short of winning a Stanley Cup, there's been some success with these guys in the regular season and some playoff successes over the last few years,'' Laviolette said. ''I think guys are comfortable with what we're doing here.''
Laviolette said a few days should be enough to get his team ready for the opener. After all, Olympic teams and various other world championship-level tournaments also have little time to jell. Laviolette, who signed a two-year contract extension in the offseason, had only one practice to ready the Flyers after he took over in December 2009.
''I think camp is more than enough time to get everything on the table,'' he said.
Laviolette has compiled a 122-73-26 record since taking over for John Stevens. The Flyers won 47 games and totaled 103 points last season, finishing fifth in the Eastern Conference. They beat Pittsburgh in six games before they were knocked out by the New Jersey Devils in five.
''One thing we can pull from last year,'' Laviolette said, ''is that we have a lot of returning players who know the system and are comfortable here in the locker room.''
All that said, he'll open camp with a few issues:
- Briere, who had 16 goals and 49 points last season, has a sprained left wrist from his stint in Germany. Holmgren called the injury ''a little bit of a concern.'' Holmgren added, ''Missing a little bit of time isn't that big of a deal.''
- Defenseman Andrej Meszaros is still recovering from a torn right Achilles' tendon. Holmgren said Monday night that Meszaros had been cleared for full activity.
- Defenseman and team captain Chris Pronger will attend training camp, but will not participate because of lingering symptoms from concussions that have likely ended his career. ''He is not cleared to perform or play hockey,'' Pronger's agent, Pat Morris, wrote in an email. With Pronger sidelined, the Flyers need a new captain. Giroux appears next in line to wear the ''C.'' ''It's just another thing to add to the list,'' Holmgren said.
- Will the Flyers make a major move before the start of the season? ''With our team, highly unlikely,'' Holmgren said.
---
Follow Dan Gelston on Twitter: http://www.twitter.com/APGelston
---
---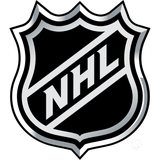 Get more from National Hockey League
Follow your favorites to get information about games, news and more
---