National Hockey League
National Hockey League
Flyers 7, Maple Leafs 1
Published
Mar. 30, 2012 4:56 a.m. ET

The Philadelphia Flyers' rookies have proven their worth all season.
They were at it again Thursday night, combining for four goals and two assists in the Flyers' 7-1 victory over the Toronto Maple Leafs.
Brayden Schenn scored the first two goals of the game, and Matt Read and Eric Wellwood each had one, running the total number of goals by Flyers rookies to 59 - best in the NHL.
''If you look at the rookies we have on the roster, they're all very highly touted,'' said Danny Briere, who had four assists. ''You know that it's going to come at some point. You have guys like Brayden Schenn and what he's done in junior and at the world junior championships. Sean Couturier was a very high draft pick. Matt Read was highly touted, and everybody wanted him last summer.
''There's a lot of guys we were expecting good things from. It's a surprise, but it's not at the same time. You know those guys have a lot of talent and sometimes it's going to go their way.''
Last season, Philadelphia didn't get a single goal from a rookie and only three saw any ice time. In 2011-12, the Flyers have iced 12 rookies. Read leads the way with 23 goals, Couturier has 12, and Schenn 11.
''I don't remember having so many rookies on the team,'' Briere said. ''And now, not even just rookies taking spots - they're playing key roles on the team. It's fun to see them contributing. Nobody expected this, but it's a very nice surprise. They keep getting better, so all the credit goes to them.''
Wayne Simmonds also scored twice to help the Flyers hand the Maple Leafs their 11th straight home loss.
''There's not a lot we can say,'' coach Randy Carlyle said ''We've said everything we can say. You're really looking to the inner self of the individuals to say, `Hey, how can we continue to allow this to happen?'''
Jakub Voracek also scored for Philadelphia, and Sergei Bobrovsky made 16 saves.
Mikhail Grabovski scored for Toronto.
The disgruntled Toronto fans chanted ''Let's Go Blue Jays!'' on a couple of occasions, a clear sign most have already turned their attention to baseball season.
''We just can't figure it out,'' Toronto forward Phil Kessel said. ''We're trying. I don't know what else to say. It's not a good feeling.''
Briere knows how Kessel feels.
''I've been on their side, too, early in my career,'' Briere said. ''It's tough when you feel the pressure from the fans. When you're out of the playoffs, it's tough to get motivated. Especially when you have a team that's hungry that comes in.''
Injuries have played a role in Toronto's struggles and popped up again when starting goalie Jonas Gustavsson took a shot off his left knee in warmups and had to be helped to the dressing room.
That left Jussi Rynnas to make his first NHL start against the NHL's third-highest scoring team. An emergency AHL call-up because of James Reimer's upper-body injury, Rynnas stopped 23 shots but didn't have much of a chance with a dispirited team playing in front of him.
Two of Toronto's four remaining games will be played at home - Saturday against Buffalo and next Thursday against Tampa - where the Leafs haven't won since Feb. 6. The 11-game home losing run is four games longer than the previous mark for futility, set in 1984 when the franchise still called Maple Leaf Gardens home.
''It doesn't get much more embarrassing than that,'' Leafs defenseman Cody Franson said. ''It's one of those situations right now where it seems like no matter what we try to do it's just not working. We're having a tough time getting through it right now.''
Schenn scored twice in the opening 12 minutes - the first came with brother Luke, a Toronto defenseman, on the ice - before Grabovski got Toronto on the board with a beautiful breakaway goal.
Simmonds extended the Flyers' lead to 3-1 at 3:55 of the second period and Read added to it with a short-handed marker at 12:03. The ''Let's Go Blue Jays!'' chants started before the period was out and resumed in the third just as Wellwood made it 5-1 at 5:49.
Notes: Toronto fell to 4-8-2 since Carlyle replaced Ron Wilson as coach March 2 ... The Leafs have more wins on the road (17) than at home (16) ... Read leads all NHL rookies with 23 goals ... Three of Brayden Schenn's 11 goals on the season have come against the Leafs.
---
---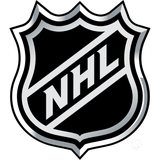 Get more from National Hockey League
Follow your favorites to get information about games, news and more
---