National Hockey League
National Hockey League
Fleischmann hat trick leads Avs
Published
Dec. 16, 2010 12:00 a.m. ET

Tomas Fleischmann saw an opportunity to turn things around for the Colorado Avalanche and made the most of it against the defending Stanley Cup champions.
Fleischmann scored back-to-back, power-play goals in the third period, and added another tally to complete his first NHL hat trick as the Avalanche beat the Chicago Blackhawks 4-3 on Wednesday night.
A four-minute penalty to Chicago's Jordan Hendry led to Fleischmann scoring late in both segments of the power play, 1:54 apart. About eight minutes later, he scored his third goal that proved to be the game-winner.
''Four minutes, you wish you can score one goal,'' Fleischmann said. ''When we got the first one in the first two minutes, you just push for a second one. It went in, too. It was probably the key point of the game.''
Fleischmann's second goal gave Colorado a 3-1 lead. His hat-trick goal, which came five minutes after Chicago's Jonathan Toews narrowed the gap to 3-2, turned out to be more than an insurance tally when the Blackhawks' Troy Brouwer scored with 1.1 seconds to play.
By then, however, the Blackhawks were looking at their ninth home loss in regulation this season. They had only eight last season.
Chicago (16-14-3) has won only twice in six games.
''You can talk all day about doing some good things out there and working for chances, giving second effort, but it just doesn't cut it when you don't get the results that you want,'' Toews said. ''Stretches like this, when you work hard and you don't win, it makes you appreciate winning so much more. You can't take it for granted. You keep searching for that answer.''
Chicago coach Joel Quenneville couldn't believe Hendry was penalized.
''I saw the replay, and I totally disagree with the call,'' Quenneville said. ''But we've still got to get through it.''
The Blackhawks couldn't, and Colorado was on its way to a fourth straight victory. The Avalanche had beaten Chicago 7-5 in Denver on Monday, coming from behind in that one, too.
''In both games I think we showed a lot of resiliency,'' Colorado coach Joe Sacco said. ''You need your power play to step up when you have an opportunity like we did.''
Fleischmann was acquired by Colorado in a trade with Washington last month.
''We're trying to put him in a position where he can succeed,'' Sacco said. ''I think it's a fresh start for him.''
Fleischmann also had a goal and two assists against Chicago on Monday.
Greg Mauldin gave Colorado a 1-0 lead in the first period. Brian Bickell tied it in the second, and Toews and Troy Brouwer added goals in the third for Chicago.
Fleischmann's first goal, from the left doorstep, beat sprawled goalie Corey Crawford and broke a 1-1 tie.
Colorado opened the scoring on Mauldin's goal with just over six minutes left in the first period. He raced down the left side into the slot and put Daniel Winnik's pass by Crawford.
The lead held up only until 1:14 of the second, when Bickell skated around a pair of Avalanche players and beat Craig Anderson over the glove hand with a hard wrist shot.
In contrast to Monday's game, the rematch was a more close-checking game until Fleischmann broke out. The Blackhawks held Colorado to 12 shots in the first two periods and 23 overall.
Injury-riddled Chicago lost forward Viktor Stalberg with seven minutes left in the second period when he sustained an undisclosed upper body injury when he was checked into the boards by Colorado's Ryan O'Byrne.
NOTES: Colorado's Milan Hejduk missed his third straight game (groin). Peter Mueller (head), T.J. Galardi (broken wrist), Kyle Cuminsky (head), Kyle Quincey (shoulder) and Chris Stewart (hand) were also sidelined. ... Chicago forward Patrick Kane practiced Wednesday and said he might play Friday against Detroit. He sprained his left ankle on Dec. 7, and was expected to be out for up to three weeks, but has missed only four games. There's no return date for winger Marian Hossa (lower body), out for seven games, or for forward Fernando Pisani (upper body). ... The Blackhawks are 8-9 at home this season after going 29-8-4 there last season.
---
---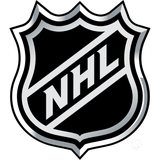 Get more from National Hockey League
Follow your favorites to get information about games, news and more
---