National Hockey League
National Hockey League
Fired-up Parise buoys Devils' dream
Published
Jun. 9, 2012 1:00 a.m. ET

When Peter DeBoer had finished tossing verbal bouquets toward his captain, Zach Parise, the New Jersey Devils coach had an odd request for the assembled media at the Prudential Center.
"I think you guys just [ticked] him off," DeBoer said. "Keep doing it."
Parise's tour de force performance in the Devils' 2-1 win over the Los Angeles Kings in Game 5 Saturday night is among the primary reasons the Eastern Conference champions and Western Conference champions are heading back to Southern California for Monday night's Game 6 of the Stanley Cup Final.
New Jersey now trails the Kings in the best-of-seven series three games to two — but the Devils have the momentum after consecutive stay-alive wins.
Saturday, Parise scored a goal, had four shot attempts and blocked a shot in 19:50, spanning 26 shifts. He also was credited with a takeaway.
"We knew he was going to come out with his best game and he did tonight," teammate Travis Zajac said. "He was all over the ice tonight, and obviously he gets us going on the power play."
Parise scored the game-opening goal 12:45 into the first after Kings goalie Jonathan Quick proved that he was not the reincarnation of Jacques Plante. The Devils' captain pounced on a loose puck behind the Kings net after Quick whiffed on a clearing pass. In one motion, Parise whirled toward the empty cage and tucked the puck into the net.
Just like that, the Devils had a 1-0 lead.
"Our best players were our best players tonight — [goalie Martin] Brodeur and Parise, [Ilya] Kovalchuk — that's key this time of year," DeBoer said. "I go into every game expecting Zach to do something big. He's that type of player."
Parise's goal was the Devils' first in 16 power-play opportunities in the series. New Jersey finished 1-for-2 with the man advantage and is 1-for-17 in the series.
"I made a not-so-great pass across the ice," Parise said in a bit of self-deprecation. "I wasn't looking. Just saw Quick go out of the net [and] just went on the normal forecheck route that I've gone on a thousand times this year. He just happened to misplay it and put it on my stick. You [have] got to get lucky sometimes."
Parise, along with linemates Zajac and Kovalchuk, had borne the brunt of criticism for the Devils' 1-3 hole, as they had just one goal between the three of them on 28 shots over the first four games.
Parise, in particular, was targeted by media for non-performance in the Final following a regular season in which he finished with 31 goals and 69 points.
Yet distilling Parise's playoffs to just the final round betrays a lack of forethought. He is tied with four players — Kovalchuk; the Philadelphia Flyers tandem of Danny Briere and Claude Giroux, and the Kings' Anze Kopitar — for the most goals scored in the playoffs. Parise's 15 points tie him with New York Rangers center Brad Richards for third most in the playoffs.
Kovalchuk and Kopitar are tied for the league lead with 19 points. Giroux and Kings right wing Dustin Brown are second with 17 points each.
"I understand you guys have a job to do, no disrespect, [but] I don't read or listen to what you have to say," Parise said of the media. "That doesn't bother me one way or another. I understand it comes with the territory; where we are [and] what's expected of certain players.
"Like I said [previously], I thought we were playing fine. If we kept working hard in getting those [scoring opportunities] ... the puck would go in for us. Hopefully it will keep going in. We're working hard. We're trying hard. Hopefully we can keep putting some pucks in."
And if Parise is angry, so much the better for DeBoer and the Devils.
You can follow Denis Gorman on Twitter @DenisGorman
---
---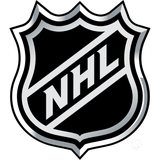 Get more from National Hockey League
Follow your favorites to get information about games, news and more
---